Mastering YouTube SEO is invaluable when it comes to driving up your videos' view counts.
When you start uploading videos to YouTube, you're likely hoping for thousands, if not millions of views. Pronto.
However, this hope is dashed for most new content creators. Their videos flounder, earning a few dozen, maybe a hundred views over a few weeks. Often, it takes months to get a first like, or to break into three-digit view counts.
But why?
Why do some videos instantly go viral while others disappear into obscurity?
Mostly, it has to do with the way YouTube's algorithm works. The platform has a complex, AI-driven system of deciding which videos appear in search results and recommendations.
Luckily, there's a set of boxes that creators can tick to get on the algorithm's good side. That's where SEO comes in.
What is SEO – and Why Should You Care?
SEO stands for Search Engine Optimization. And YouTube is the world's second largest search engine, right behind Google, with over two billion monthly users.
SEO describes a set of practices you can follow when you upload content, to make sure that YouTube can understand what it's all about. Unless the platform's algorithm gets the gist, it won't be able to decide in which searches your videos should appear.
Fortunately, most aspects of YouTube SEO are pretty straightforward. Here's the run-down.
The Foundation: Keyword Research
First off, you have to decide which keywords you want to aim for. Keywords are words and phrases that people use in their searches. The more specific, the better.
Say you're a young woman who just graduated from college. You're starting a new, high-profile job, and you want to look the part of a professional on your first day at the office.
What are you more likely to search for: "makeup tutorial" or "makeup tutorial for office look"?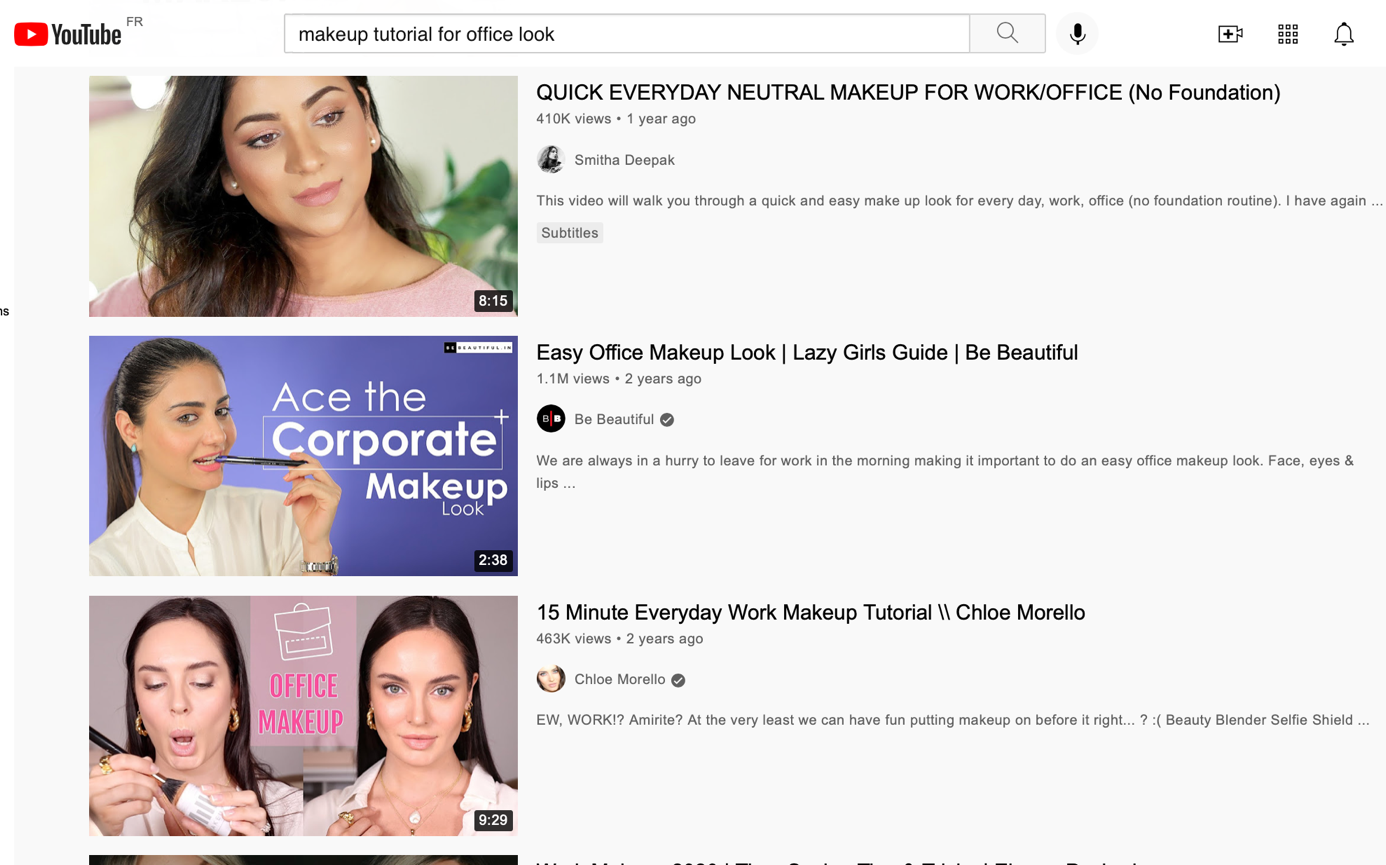 When you're creating and uploading content, you have to think about what words best describe the intent of the people you'd like to have as viewers – and how they would phrase their searches.
There are some hacks and tools out there to help you.
For one thing, you can check YouTube's autocomplete feature. When you start typing in a query, it'll automatically show you what other people search for frequently.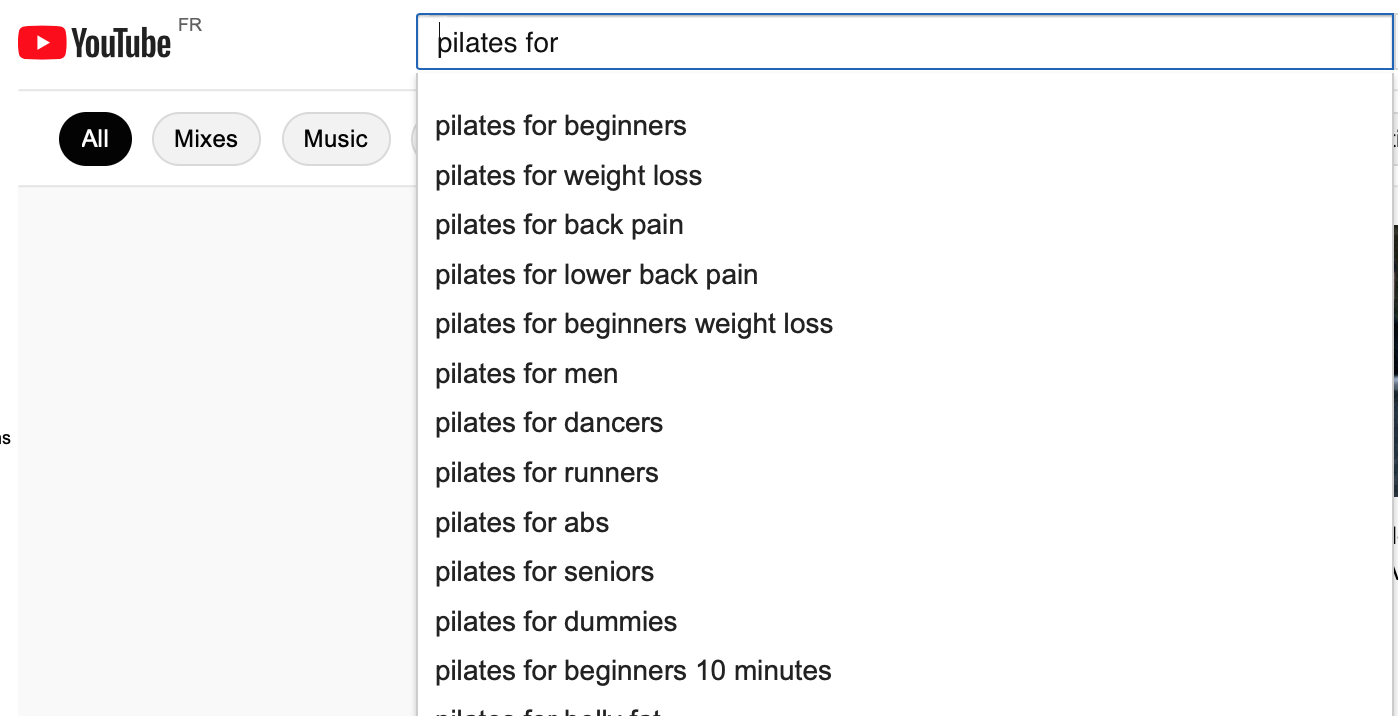 Additionally, there's a whole range of SEO tools to help you with keyword research, like SEMrush, Google Trends, keywordtool.io, and TubeBuddy. Many of these will also show you how many people are using certain search terms. If you're strapped for content ideas at some point, this can also be a great source of inspiration.
Adjusting Your Video Title and Description
Once you've decided which keywords best describe your content – with as much detail as possible – you can start adjusting your video metadata in YouTube creator studio.
Make sure that your keywords appear in your video title and in your description.
Some people will also tell you that you should put as many of them as possible in the video tags. However, these days, tags play a minimal role in YouTube SEO. As the platform itself tells you, they're mostly useful if the content of your video is frequently misspelled – for example, if it includes more technical or complicated vocabulary or unique names of brands and persons.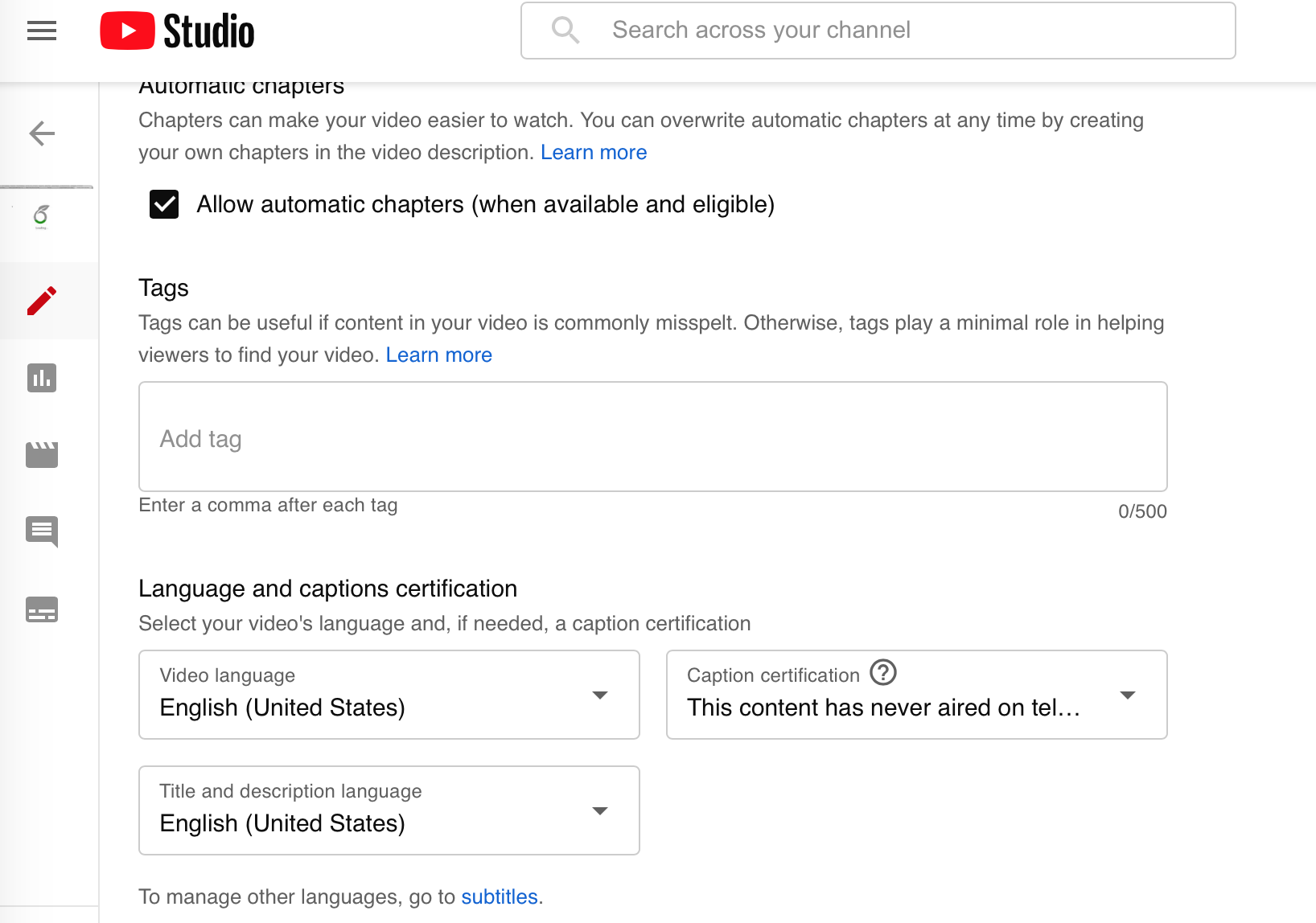 Harnessing Hashtags
In contrast to regular video tags, which are minimally important, YouTube hashtags are an up-and-coming phenomenon. Most importantly, you can harness them to help your videos gain visibility.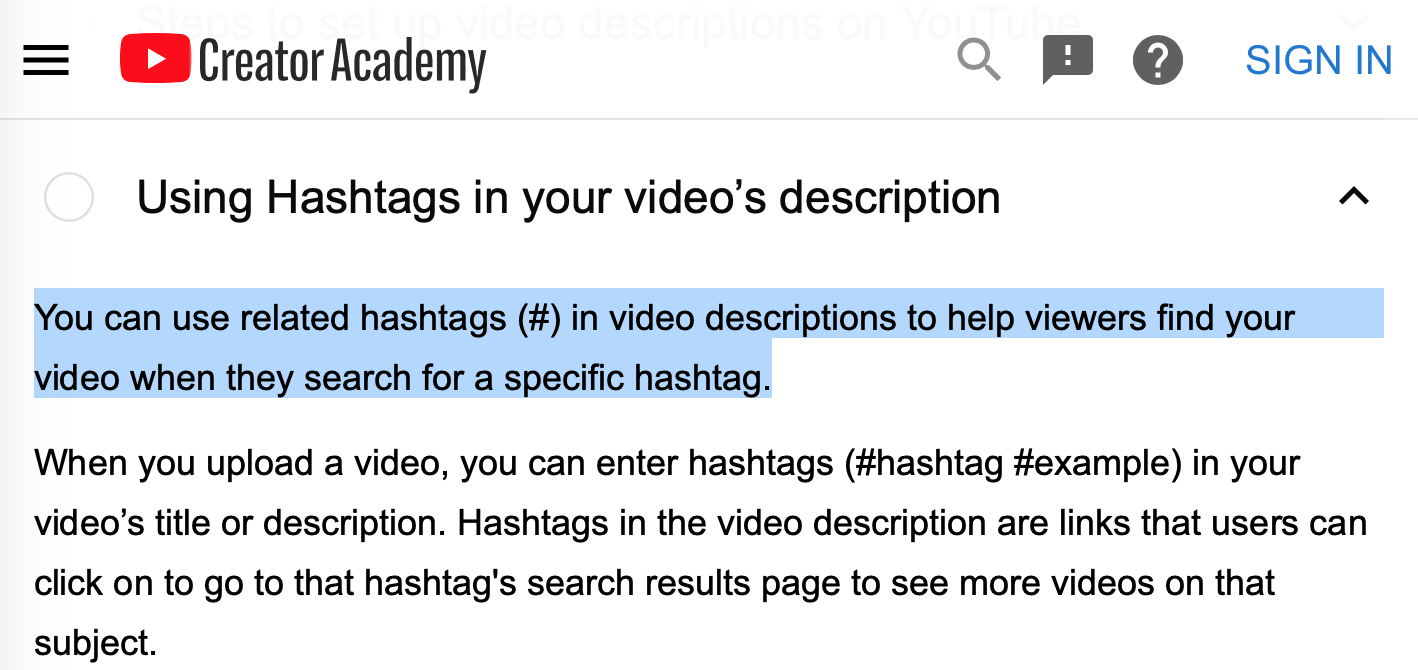 You can add hashtags to your video's description or even your title to instantly flag its main category – from #yoga to #gaming.
For one thing, this gives YouTube's algorithm a serious heads-up. For another, it makes it way easier for people interested in a certain general subject to discover your videos – especially since YouTube introduced hashtag landing pages in early 2021. These pages now offer curated content for each #topic.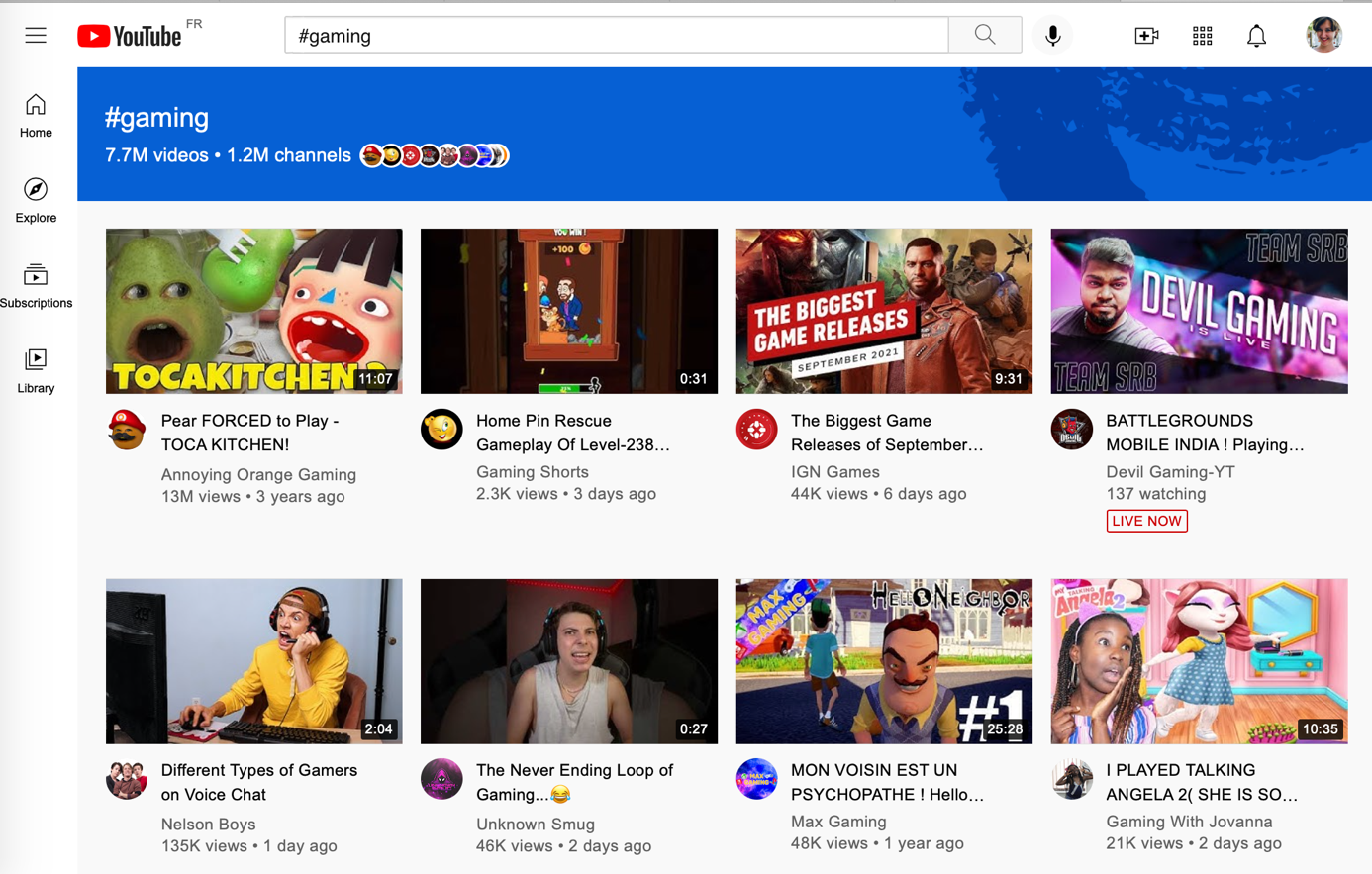 Optimize Timestamps and Key Moments
Next up, you can use timestamps and key moments to your advantage.
This means that you let YouTube – and, by extension, Google – know how your video is structured.
Say you're uploading a coding tutorial for beginners. Possible key moments are when you run your audience through the installation process, explain data types, or show them the basics of coding functions.
You can mark key moments by listing their timestamp in your video description, together with a short, descriptive title.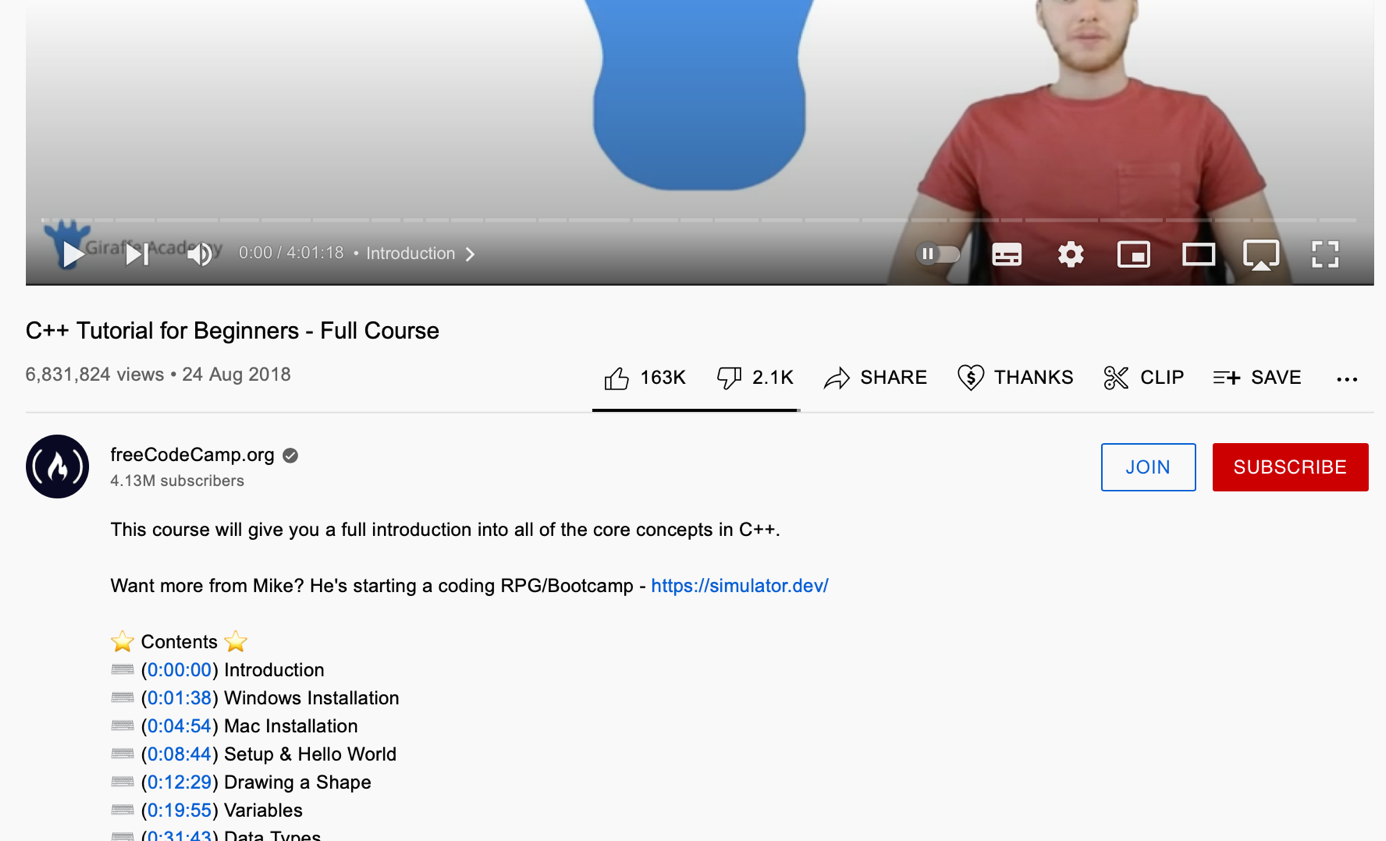 This will help your content appear not just in general searches, but also in more specific ones that relate to the different sections in your video.
In addition, Google's algorithm also loves the additional structure. Today, the first page of the results to every search includes videos. And in most cases, these videos have key moments for Google to display so that people can get a better idea if the video in question has the information they need.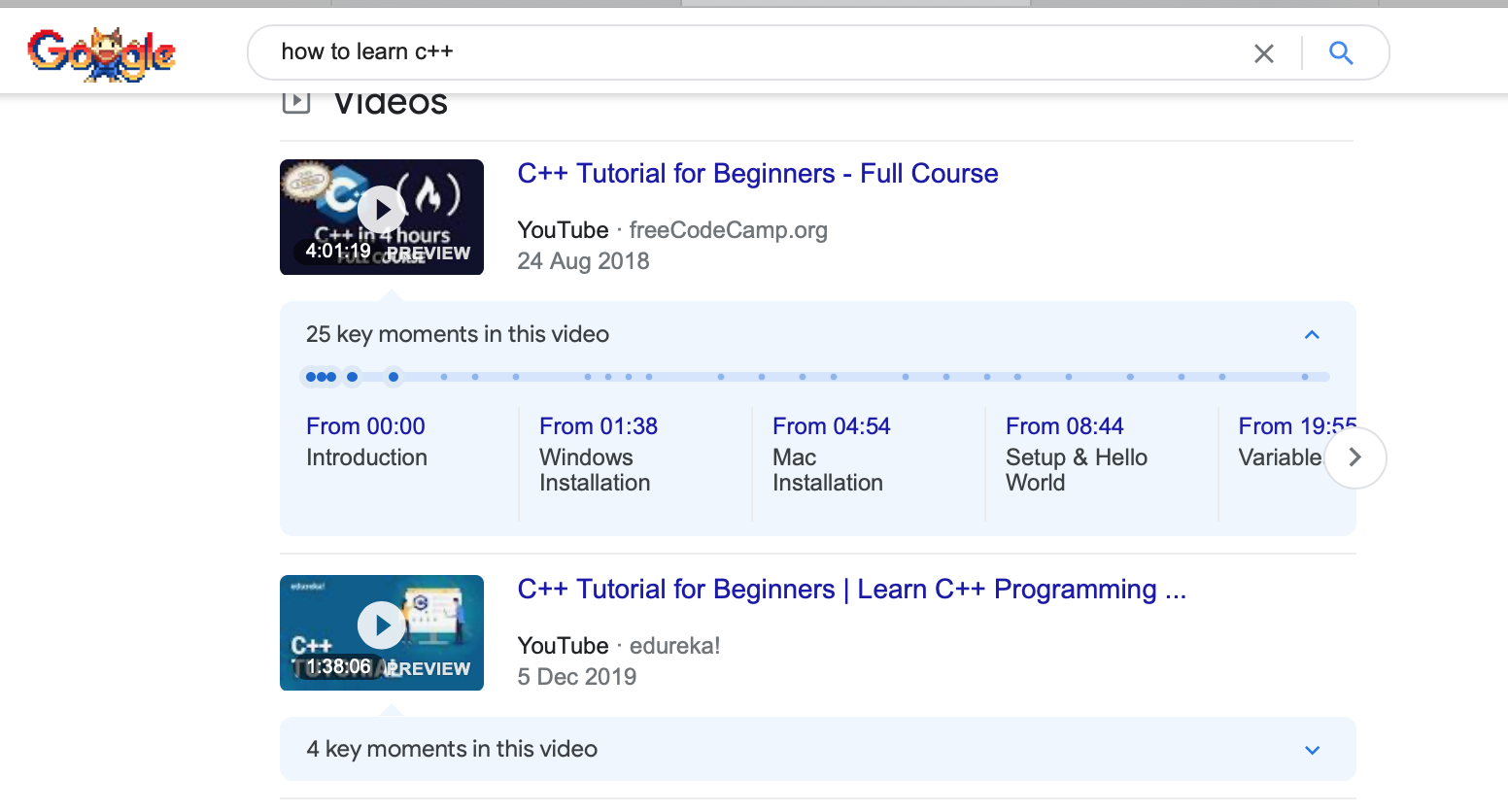 Upload Custom Captions
One final element that you can harness in YouTube SEO are custom captions and subtitles.
While YouTube is capable of auto-generating captions, it can absolutely be worth the trouble to upload your own.
For one thing, auto-generated captions aren't infallible and can often lead to hilarious mistakes.
For another, uploading your own captions lets you make sure that your keywords appear in them, properly spelled and prominently placed.
In addition, having proper captions increases the chance that people will watch your video to the end. According to a survey by Verizon, 69% of viewers watch YouTube videos with the sound off on their mobile devices.
Conclusion
Optimizing your videos for YouTube SEO can sound like a lot of additional work at first.
But it's worth the trouble.
Taking the time to tick the right SEO boxes makes it much easier for YouTube's algorithm to properly index your content, and to include it in search results and recommendations.
Furthermore, adding features like timestamps boosts your chances of appearing in Google's search results.
And once you've gone through the optimization process for a few of your videos, it quickly becomes a routine element of your YouTube groove.
At the end of the day, taking the time to get the hang of YouTube SEO and systematically implementing it will help you drive up your views and make your videos go viral.
Author Bio: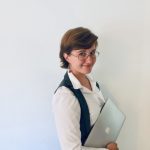 Christina Orieschnig is a freelance writer who specializes in tech and digital entrepreneurship. Find her over at typingquill.com.