The business industry continually evolves and develops, along with technology. The changes aim to bring better outcomes, so businesses should openly embrace the idea of utilizing technology to be their partner for success.
The best technological innovation throughout the years is the use of software for business. While it aims to enhance the entire business process, business software can also keep track, produce detailed reports, and formulate smart solutions for your products and services. More importantly, when released for customer consumption, the software makes it easy to let your customers feel your dedication to provide them the satisfaction they deserve.
Softwares have various purposes based on the specific requirement of each business. Most business advisors' recommendation is to avail of high-quality custom-made software. Read on and find out why.
Business Software: The Key to Open Limitless Opportunity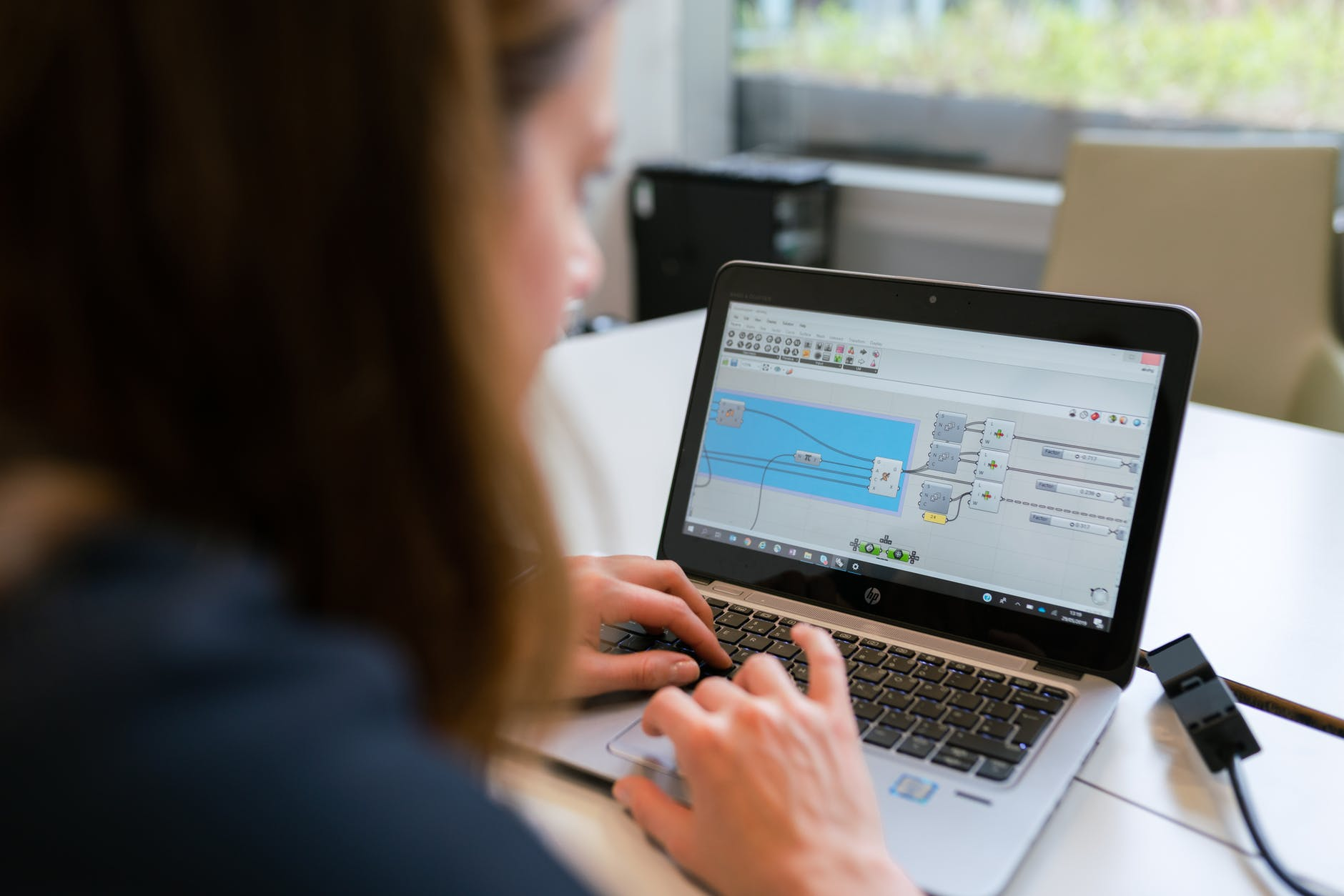 Business software is a tool that helps businesses in performing essential yet time-consuming procedures and automates repetitive tasks to help the company be more productive. Its design and development is a necessary process that requires knowing and understanding the business's needs. Whether big or small, business software opens the company to limitless opportunities.
Custom software lets a business create their tool based on specific requirements that only apply to their company. A downside is that some companies may be discouraged because of the initial cost of a custom-made software application. However, you can recover this investment when your company's issues are solved, and your work efficiency is doubled. With improved performance through custom-built software, your business has the edge over your competitors.
On the side note, there are a good number of commercially-created software. Their availability leads companies to opt for these options, especially start-ups and small companies. But, over years of study, business experts suggest custom-made software as their design coincides with the company's specific requirements.
Also, make sure to go for high-quality software solutions. High-quality software makes sure that your and your consumers' assets, including data, are kept secure. Also, it encourages high satisfaction ratings when also used by consumers.
Here are ten reasons why going for high-quality custom software is the best idea.
#1 Design Based on Business Needs
The design of high-quality custom-built software has applications and features explicitly based on how the company works. It will be easier for your team and even your consumers to understand and navigate the software.
For example, in a banking and finance business, high-quality, customized software will allow bankers to process transactions efficiently. Plus, consumers can also have access to their accounts through app-based software. This option to have customized software provides companies with countless ways to improve and grow.
#2 Higher Data Security
When software is custom-built, external access is limited, which reduces the threat of hacking. It increases the protection of all data, which is crucial for the business and its consumers. Even if your company offers app-based software to customers, a log-in, security password, and authentication procedures will be required to get into the system.
#3 You Can Join the Design Process
If you are the business owner, you know the company by heart. With such a vital investment, you can join the design process for sure. Your input, suggestions, and feedback on the software features and workability will help developers know how to complete the design.
#4 Less Cost, Higher ROI
High-quality custom-built software is a necessary investment. As an investment, it entails costs, which does not usually come in cheap. From its standard software license, you also need to buy hardware for the software to work efficiently. Hardware, just like software, can be costly depending on its purpose, specifications, and brand.
Plus, did you know that over time, custom software costs are lower than fixed, commercially-available software in the market? Custom software has features precisely built for your company's needs. While you may need additional features after some time, it will only come in as small add-ons. However, with fixed software, you need to purchase features one by one to complete your goal. These features cost differently, and when totaled, you will notice that your expenses are much higher than going for a custom-built one.
What's more, is that high-grade custom software allows a smooth business workflow that will enable you to gain more profit, which increases your ROI (Return of Investment) in a short amount of time.
#5 A Step Ahead of Your Competitors
The initial objective of business software is to allow your business to be more efficient and accessible to both your team and consumers. This goal gives you an edge over your competitors.
Going for commercially-available software will have the same effect as what some of your competitors have. With the same tools, your chances to gain advantage and differentiate your business over many will be difficult, which will give you a lesser chance to move up the ladder to success.
#6 Automation of Repetitive Tasks
For any business operation, there will always be tasks that can be repetitive. High-quality software can automate most of these tasks, which can let you do more important ones like improving customer relationships and employee training.
#7 Lower Risk for Human Error
Businesses whose operations work manually have increased risk for human error, which is quite inevitable. But if you have an automated, smart software solution, it can avoid this kind of risk, which can sometimes have detrimental effects on your business.
Let's use the banking and finance industry again as our example. A single human error on computations for a consumer's bank account could lead to a significant decrease in consumer trust and confidence, not for the person who committed the mistake, but for the entire company. If your company uses software, this error can be prevented.
#8 Integration with Other Business Tools
Pre-designed software may be incompatible with other business tools. High-quality custom software provides an environment that allows easy integrations with other business tools that the company already uses.
Moreover, if you go for a custom-built option, you can request the developers to do the integration during its design and execution phase. Through it, errors and bugs with the integration can be fixed before its release.
#9 Prompt Support
A notable advantage with high-quality business software is that they usually come with a reliable support system that can assist users when issues arise.
#10 Personalized License Agreement
If you have high-quality custom business software, you will be given the rights for your software, plus all the codes that go along with it. It will allow you to have more control over how to proceed with its features. The development of the software is also possible.
How Can You Guarantee that Your Software is of High-Quality?
High-quality software is a program that works properly, was tested promptly, and has passed the standards set by the developer and the company who requested for one. However, software, including the ones for businesses, may have bugs. These bugs may linger in the software and can pop in any code anytime. While there is no exact way to eliminate their existence totally, there are ways to fix them.
According to computer analysts, Margo Visitacion and Mike Gualtieri, there can be pragmatic ways to enhance the quality of the software code. As stated in their Forrester research paper, software that satisfies business needs and customer experience and has almost no errors can be considered as high-quality. However, they acknowledge that there is already significant investment in tools and people, yet some companies still experience challenges in maintaining high-quality software.
Based on the report, here is a quick summary of how to have high-quality software, especially for business use.
Make a definition of what quality means to match your business needs.
A solid definition of what high-quality software is and how it meets your standards will have a significant impact on your business. It will not only assist your team to have a smooth operation, but it will also let you achieve the customer satisfaction that you are aiming for.
Moreover, it will be easier for you to formulate smart and achievable business goals. Without constant errors, you know that the time and resources data that you input in the software will allow you to have an accurate analysis of your business status.
Uncomplicated metrics lowers the risk of software defects. It can help developers and testers focus on essential tasks.
Always remember to do software testing.
Every high-quality software underwent thorough testing. It allows excellent user experience while increasing software security against bugs and errors. The use of test script management tools will assist the testing team in running crucial testing tasks, assessing risk areas, and fixing bugs and errors. Testing tools also allow testers to do numerous test cycles to ensure software quality. Without proper testing, software glitches can show even in the least-essential features at any time.
Choose a simple platform design.
A less-complicated platform design lowers the risk of defects due to bugs. Codes will be simple. Therefore, it will be easier to encode, test, and refit if needed. If there are still bugs and errors during testing, the diagnosis and troubleshooting will be easier for the testing team and developers.
Conclusion
Quality is a requirement that goes beyond what the QA team states it is. It is an integral factor for all businesses that must be taken into consideration. Software incorporation into your business operation will increase your team's efficiency and will improve your customer satisfaction rating, which ultimately will lead to achieving your business goals. However, it should not stop at having software. Having high-quality and custom-built software is a must if your goal is to succeed.