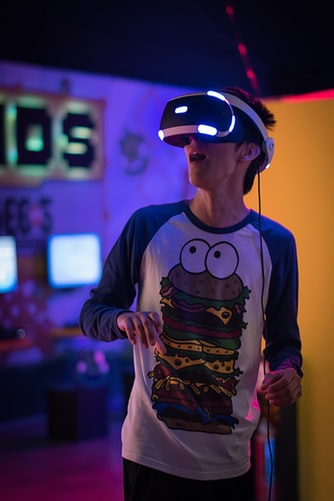 The technology behind virtual reality (VR) has greatly improved in recent years, which means more and more businesses are now taking advantage of what VR has to offer. But the video game industry — one of the first industries to embrace VR — is still one of the best ways consumers can experience VR.
There are exciting times ahead in the world of video games, and it's all thanks to virtual reality. VR has completely changed the game, offering players a completely immersive environment, one that is unlike anything they've ever experienced before. With these VR games comes new tech and consoles to further enhance the VR gaming experience — and all of this is only the beginning.
New to the world of VR gaming? Here are some of the best games to check out:
The Lab
This free game is a great introduction to the world of VR games. The game is set within a pocket universe of Aperture Science. There are plenty of different games to play such as Slingshot, where you are tasked with destroying the Aperture Storage Annex with a slingshot, and Longbow, where you must defend a castle from invaders with a bow and arrow. The Lab also offers virtual experiences like exploring the solar system and the human body. The Lab works with Valve Index, HTC Vive, Oculus Rift, and Windows Mixed Reality.
Beat Saber
Love Guitar Hero, Dance Dance Revolution, or any game that involves great music? Welcome to the future! In the sci-fi world of Beat Saber, the object of the game is to slash colorful blocks of musical beats with light sabers of the same color. The game is available in several difficulty levels, and mimicking the movements of the beats becomes even more challenging. Beat Saber is available on HTC Vive, Valve Index, Oculus Rift, and Windows Mixed Reality.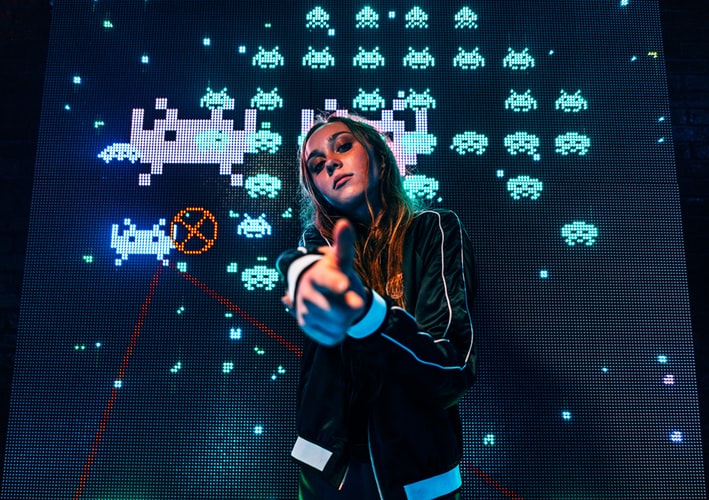 Space Pirate Trainer
This VR game is in the style of an 80s sci-fi shooter arcade game. It puts you inside the game as a space pirate that must fight off droids with lasers, weapons, and gadgets. If you're a fan of old school arcade games, you really can't go wrong with this one. Space Pirate Trainer is available on HTC Vive, Oculus Quest, Oculus Rift, PlayStation VR, and Windows Mixed Reality.
I Expect You to Die
Love James Bond and Escape Rooms? Then you should play I Expect You to Die. In this VR game, you assume the role of an international super spy that must solve Escape Room-like puzzles to survive. Oh, and you also have telekinetic powers to help you out in your quest to dismantle the Zoraxis crime organization. I Expect You to Die is available on Oculus Rift, Playstation VR, HTC Vive, Windows Mixed Reality, and Oculus Quest.
Minecraft VR
Love the original Minecraft game? Try it in VR! Minecraft VR inserts you directly into the game to build, explore, and go to battle. But this version isn't exactly like its predecessors; this one includes new features and surprises. Additionally, if the immersive environment isn't quite your style, you can switch to playing the game on a virtual TV in a virtual living room, all without interrupting your current gameplay. Minecraft VR is available for Windows Mixed Reality, Oculus Rift, and Samsung Gear VR.
Lone Echo
For VR beginners interested in stunning graphics, Lone Echo is a real treat. In this game, you join the Kronos II mining crew on the rings of Saturn. While in space, you must complete a series of challenges (with the help of your crew, intelligence, and gadgets) to uncover the mystery of a spatial anomaly. You must also play in a zero-gravity environment, making the game harder. Lone Echo is available for Oculus Rift.
There are so many VR games to choose from; it all depends on what you're interested in. New VR games are constantly being released too, so you're sure to never get bored with the current selection.