No matter if you need a side hustle or are trying to quit your 9-to-5, there is money to be made online. One of the options you might come across is Amazon. Since Amazon is the world's largest online retailer, it should come as no surprise that there are opportunities for jobs and side hustles.
If you're ready to learn about some of the ways to earn money through Amazon, keep reading.
Trade-in unwanted items
If you're trying to make some quick money but don't want to create an online store, consider using the Amazon Trade-in program. Take a look around your house. You probably have books, DVDs, or video games sitting around that you no longer want.
The Amazon Trade-in program allows you to exchange eligible items (mainly electronics and books) for an Amazon gift card. All you need to do is see if the item is part of their trade-in program, send it in for appraisal, and wait to get paid through your gift card balance.
While this isn't a permanent income source, it definitely allows you to make some extra money. Another bonus is that it helps get rid of the clutter around your house!
Crowdsource on mTurk
Need extra cash to support your video game addiction but don't want the responsibilities associated with a permanent side hustle? Crowdsourcing on Amazon mTurk could be for you. While you're not going to get rich crowdsourcing, you can earn a little extra cash each week.
Amazon mTurk allows you to complete a variety of tasks, such as taking surveys or transcribing videos. Most of these tasks only take a few seconds and you'll receive a small monetary compensation in return.
Unlike a part-time job, there is no commitment to Amazon mTurk. You can take on whatever types of tasks you want, whenever you want. And if there are weeks (or months) where you can't log on, it is no big deal.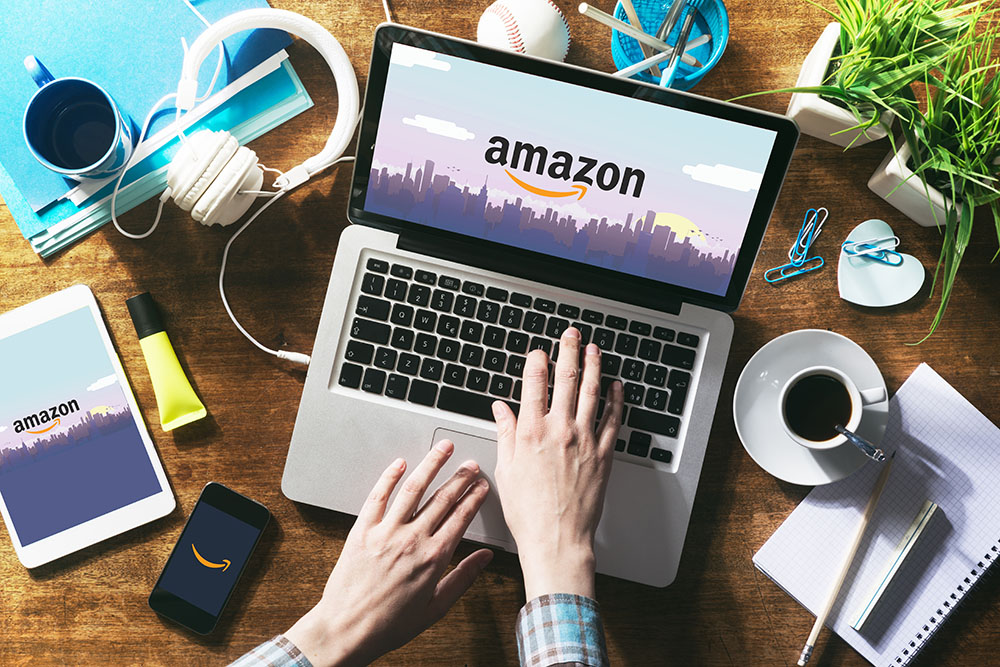 Become an Amazon Affiliate
Affiliate marketing is nothing new. The Amazon Affiliate program allows website owners and bloggers to earn referral fees when visitors click on URLs and make a purchase from Amazon.
If you already have a successful blog or website, you might want to consider signing up to be an Amazon Affiliate. Once you're signed up, all you have to do is start placing those referral URLs into your content and wait for your visitors to click on them.
You'll want to choose products that are related to your industry so that you can work them into your content. For example, if you run a gaming blog, you can write reviews of the latest video games and easily slip in the affiliate links.
Sell through Amazon FBA
Fulfillment by Amazon (also known as Amazon FBA) is a service that can help you run an online store. Instead of you having to worry about storing, packaging, and shipping products, Amazon will do it for you.
Amazon FBA is intended for sellers who are interested in running an eCommerce store but that need help with logistics. Your primary role is to select products and provide pricing, while Amazon takes care of everything related to storing and shipping. They'll even help resolve customer complaints.
There are online courses that can help you learn how to sell on Amazon FBA so that you can maximize your profits. If you do it correctly, selling through Amazon FBA can lead to a sustainable income.
Work on their customer service team
The Amazon Affiliate and Amazon FBA programs are ideal for entrepreneurs. If becoming an online entrepreneur isn't of interest to you, but you'd still like to make money through Amazon, consider working for their customer service team.
Amazon has customer service reps that work full-time and part-time from their homes. Reps work directly with customers to resolve any complaints and make sure customers are happy with the products they receive.
Working for Amazon Customer Service means you're directly employed by Amazon, which means you could also be eligible for benefits depending on your role and how many hours you work. Availability to work as a customer service rep varies depending upon where you live and the time of the year.
In conclusion
If you're ready for an online side hustle, Amazon could be a good place to start!
No matter if you're looking to make some quick extra cash, have aspirations to become an online entrepreneur, or simply want a virtual job, there are plenty of options available through Amazon. It is time to start bringing in that money!