No Doubt MX Player is one of the best Media Player Especially for Android and Amazon Fire TV devices. MX Player can be installed without Firestick Jailbreaking to watch movies with subtitles. It is worldwide known for its features and ability to play almost every video codes.
But in recent time change in its privacy policy and frequent ads on the free version of MX Player forced its user to look for some alternatives. If you are also one of them and looking for any good Video Player like MX Player, here is our dedicated list of 5 Best Media Players Like MX Player which worth your try.
5 Best Media Players Like MX Player
Once you type media player like MX Player in the search bar of your search engine you will get lots of results, but most of them don't even deserve a single try. Here we have handpicked 5 Best Media Players Like MX Player for you which are almost similar in features or even better in some verticals than MX Player.
#1 VLC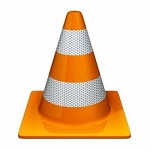 VLC is one of the most trusted and used media player. It is the most famous Media player among Laptop and machine users. But even after late entry to the Android platform, the video player has successfully managed to get grand popularity in a very short period and this is only because of its features. VLC Player is always known for its ability to play video of any format and the same applies to the Android version of VLC player.
The user interface is very smooth and it also offers gesture control like MX player. There is a provision for playing video in the background which enables its user to perform any other function on the same device without discontinuing the videos. The best part of VLC player is it is Free to use. By using this app, you can get rid of frequent and unpleasant ads in between video streaming.
#2 KMPlayer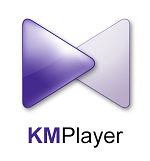 K Media Player aka KMPlayer is a well know video player specially designed for Laptops and computer, but recently launched KMPlayer App for android device is equally good. KMPlayer has emerged as a good alternative of MX player. Here you will get almost all the features available with MX Player and even some more dedicated features which you will hardly find in any other video player.
This video player is capable of playing videos of any formats without any hurdle. The user interface is very smooth and refreshing. Like MX Player and VLC player it also offers Gesture Control to control different parameters as per user requirements such as volume, brightness, etc.
The special attraction of this app is its Picture in Picture features. This feature offers you to create a small window on your screen. It means if you tap on Picture in Picture button your video will be immediately switched to a small window. You can drag this window and position on your screen as per choice, exactly as we do on our system or laptop. These are the reasons behind keeping KMPlayer on second top position in my list of 5 best Media players like MX Player.
#3 GOM Player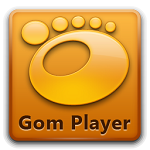 GOM Player is a well know video player which allows its user to watch videos of any formats. The features of this Media player makes it contemporary to MX player. The user interface of GOM Player is one of the best user interfaces among any video players. It is simple and easy to navigate.
The feature of this video player which is my personal favorite is, it can directly fetch saved video files from Dropbox, Google Drive or any other cloud destination associated with the account. Apart from this it also provides a secret folder in which you can put our private videos and secure with a four-digit pin.
#4 HD Video Player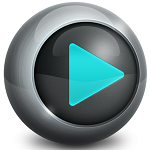 While discussing the 5 Best Media Players Like MX Player we can't easily miss the HD Video Player. The player has very good potential to make its presence on the list. This player is a little bit different from its counterparts, which are in the form of its features. It creates a separate folder for Audio and video files. So that user can easily choose it.
Like above mentioned VLC player, HD Video Player also offers Play in Background option which provides you with a free hand for multitasking. One more thing doesn't confuse with its name HD Video Player, it can play videos of any format and quality it is not only restricted to HD Videos.
#5 BSPlayer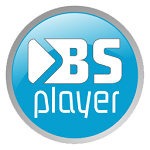 Last but not the least BS Player is the fifth video Player in my list of 5 best video players like MX player. Once you use this player you will find a lot of similarities between BSPlayer and MX player. Apart from offering almost all features which you get into MX player it also supports Picture in Picture features which I have also mentioned above.
The interface and navigation of this Player are super cool. It allows its user to capture and share screenshots of running videos. And the most important by using this app you will not face any pop-up ads in between the video streaming.
Conclusion
The Above mention list of 5 Best Video players like MX player can be installed without Firestick Jailbreaking is created on the basis user experience, expert reviews and the features of the particular video player. If you wish to add or remove any Video player from the list, you can write in the comment box given below we always respect our reader's suggestion