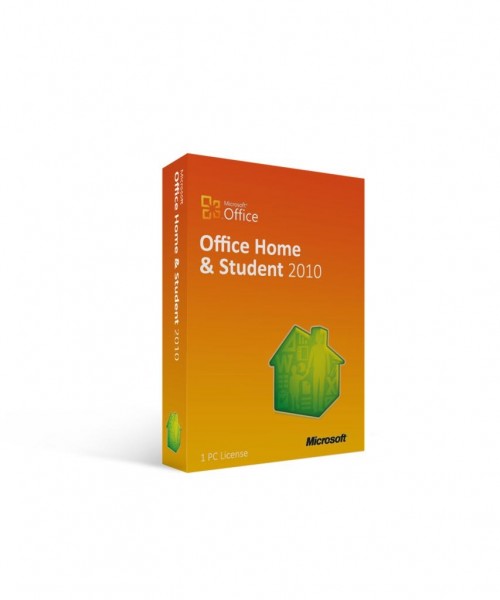 (Image source: softwarekeep.com)
Being able to work efficiently and productively is critical within a professional organization. In all circumstances, using modern office software is indispensable. Hence, getting acquainted with the Microsoft Office 2010 Home and Student Professional features is a plus.
With MS Office 2010 Home and Student, you get all top quality programs and tools you need to optimally manage your activities and projects. In this guide, thus, we take a swipe at some of the outstanding features of MS Office 2010 Home and Student Professional.
As expected, there are great improvements to the 2010 pack of office suite. When you buy Microsoft Office 2010 professional, you will get more than your money's worth. Some of the additions in this edition allow you to manage your work. Additionally, you can save your time with the new MS office intuitive interface that is more customizable and easy to use.
Here are some of the apps you get with Office 2010 Home and Student Professional pack with the new key features.
MS Word:
Microsoft word allows you to create more than plain text documents. With the new MS Word 2010, you have improved graphics, fonts, effects and ready to use templates to choose in order to make your project impressive and unique.
Additionally, it allows you to capture screenshots directly without leaving word. You can do it from inside the app. Besides, you can type with confidence since the app has real time spell checks. Even more, the app includes an improved language translation tool that allows you to create documents in different languages.
Create Presentation without Limits in PowerPoint 2010
No matter your needs, PowerPoint 2010 is the ideal tool for you. It allows you to create a simple, yet informative presentation. Design an intriguing slideshow presentation filled with effects, animations, audio or video . The tool has it all in one place.
From text editing tools to library packed impressive animations, graphics and effects, there's absolutely everything you need here. Also, you will also find new video and photo editing tools that make editing process even more accessible. Head to PowerPoint 2010 and create that fantastic presentation like a pro, even if you're not one.
Note taking in a whole different level with OneNote
OneNote is the essence of MS Office 2010. It has astounding capabilities combining ease of use with an emphasis on real-time collaboration. It is not just like any other note taking app. Life hacker explains the steps you can follow to take advantage of this app.
Moreover, it allows users to more productive collaborate with partners and put down their ideas in one app, be it in the form of pictures, links or plain text. Moreover, it includes the option to embed diagrams, spreadsheets, and multimedia files into your work.
Work from Anywhere
With MS Office 2010 Home and Student, you can work from anywhere. The new optimized web version of the utility apps gives you the means of sharing and editing documents regardless of device or location. Additionally, the documents are preserved in their original view; hence, no matter the device you're using, you'll still view them in their original format.
Co-authoring capabilities
MS Office 2010 coauthoring allow multiple people to work on the same project file via SkyDrive. One of the main benefits of this feature is that it boosts collaboration and creativity, more succinctly OneNote. It has a sync mechanism that helps avoid unwanted changes when multiple people are working together. Besides, this feature makes it easier to share ideas and work simultaneously to achieve a common goal in unison.
Quick Preview
If you're a creative geek who makes impulsive touch ups and changes, you'll find the enhanced feature particularity enticing. The feature allows you to see how your presentation or document will look like with a simple mouse over. Hence, helping you eliminate the last minute editing in case you don't like the new style.
Work faster with Excel 2010
With Excel 2010, you can now visualize and process data quicker and easier. The new app features Sparkline that provides you with a visual summary of your data analysis. Even more, the Slicer feature allows you to filter data in Pivot Charts and PivotTable by displaying the most essential details, so you never miss anything out. Further, you can search through data using the new enhanced filters.
With smart tools, color-coded tabs, legibility, data importation from different sources, and chart integration are some of the changes that increase its versatility, functionality, and customization. There's no better way to provide meaning to your analysis using this app.
Be a Pro with Publisher 2010
With Publisher 2010, you can create professional looking marketing materials all by yourself. It features an easy to use interface with a robust design tool to enable you to create remarkable materials with little effort.
Additionally, it has improved photo editing tools that provide you more options and freedom to create what you like. Plus, you also get a library full of versatile templates to create postcards brochures, emails among others. What's more, you can preview the formatting changes without applying them.