While you are busy remembering the past, the digital world is slightly changing the way you connect with your favorite books. So, Welcome to the digital ecosystem of reading. Little did anyone know that we will soon get to experience the incredible world of digital reading and learning.
The ability to get a book immediately on our smartphone or laptop with just a few simple clicks provides instant gratification to the readers. We can now carry thousands of books on our devices and carry them anywhere we want to. We also have e-book readers nowadays in the form of a digital device such as Kindle, iPad, Kobo Forma and many more. If you love reading free books then this article is a heaven for you.
Although books are now converted into eBooks, they still come with a price tag and not everyone can bet their money on them. So, it's better to get your hands on a free copy and then buy it official if you like them.
Let's take a look at 10 Best Torrent Sites for eBooks which will grant you access to a vast collection of free and Paid E-books.
Top 10 Best Torrent Sites to Download E-Books
Note: We does not condone using torrents to illegally obtain content. Using the following torrent websites for illegal purposes is done entirely at your own risk. We do not take responsibility for any legal problems you encounter.
1. 1337X
Here's the first website on the list. Although this website is not dedicated to E-books only it has a separate section for both eBooks and audiobooks which is great. One of the best things I like here is the clean and Simple User interface.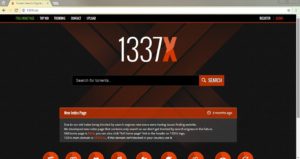 The website is also getting updated regularly So, you will always have something new to read. You can also use the search section to find the book you are looking for. Apart from e-books this website also offers movies, televisions, games, music, anime, and much more.
2. The Pirate Bay
The next on the list is The Pirate Bay, it is one of the oldest torrent websites out there and many of you may already know about it. This website also has a simple interface and based on search results mostly.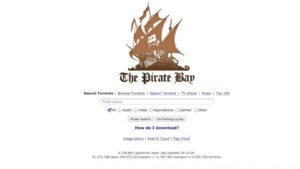 You can search for your eBook by selecting the right category. Just like the previous one this website also offers movies, music, TV shows, games, and software. However, due to its popularity which attracts legal issues, it is banned in several countries.
3. Wikibooks
Moving on the next we have a torrent website that is dedicated to eBooks only. You can find a large collection of eBooks and that too in multiple languages such as English, Deutsch, Portuguese, Italian, Hindi, and five more languages.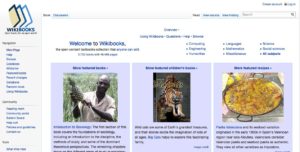 On the homepage, you will find a clean and search-based user interface, simply select your preferred language and search for your favorite eBook. This website is not banned in any country which is a good thing.
4. Torlock
Moving further on the list we have another reliable website where you can find the eBooks you are looking for. This website has a similar interface to the 1337x and features a dedicated section for eBooks.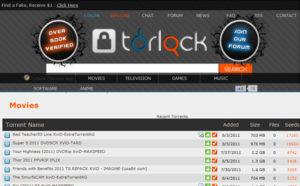 One of the best things here is it only allows verified torrents on their site. It also features movies, TV shows, anime, and software. To download an eBook you just have to search for them, however sometimes you may get annoyed with the advertisements.
5. Ebookee
Here's another torrent website that is dedicated to eBooks. While most websites offer a search-based interface Ebookee offers eBooks divided into several categories which makes it easier to browse and choose a book and you can also search for them.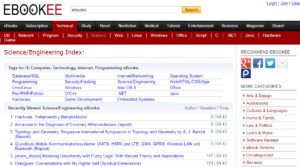 Ebookee has a large variety of educational eBooks, you can eBooks related to Health, Business, Medical, Novel, Entertainment, Technology, Graphic & Design and much more. This is an amazing website to fulfill your educational needs. Trust me! you will love Ebookee once you start using it.
6. Torrentz2
Yet another popular website when it comes to downloading the torrent. This website is very old which makes it reliable. It is also blocked in many different countries and thus the domain name keeps on changing. The latest name for the website is Torrentz2.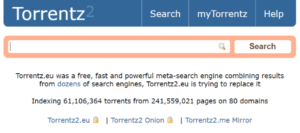 It is a search-based website and to download a torrent you must know the name of the eBook you are looking for. This website is getting updated regularly and you will surely find the book with good seeds.
7. Lime torrents
Continuing the list Lime torrents is the best-looking website on this list. While most others have a classic interface, this website offers a very modern and clean user interface. The homepage is very clean with a large search bar to find your torrent and several different categories to explore.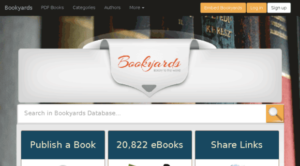 You can choose from Movies, TV Shows, Music, Games, Apps, Anime, and Others. In the other section, you will find your eBooks and other reading materials. This website is blocked in some countries like India, Portugal, Denmark, etc.
8. Torrent funk
At first glance, the website looks a bit ugly but once you start using it then you will get fond of it. The website is a heaven for those who don't have an idea of what they are looking for and like to browse and choose.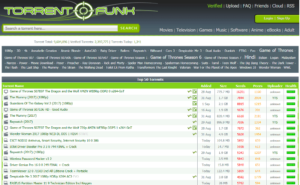 On the homepage itself, you will find the top torrents of the week for each category. This is an all in one website like most others in the list and has a dedicated section for eBooks.
9. Book Yards
This is a clean and simple torrent website dedicated to eBooks and online reading materials only. Here you will find a large collection of more than 7000 eBooks and audiobooks. You can also browse eBooks based on Authors and Publishing members.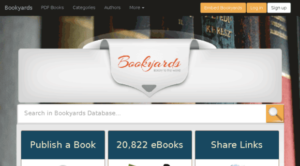 All of the eBooks here are properly organized into different categories such as Religion & Spirituality, Parenting, Biography Memoirs, Art, Fiction, Economics and much more. Overall it is an amazing website to find some good content to read.
10. Books-share
So this is the last entry in the list and one of my personal favorite torrent websites for eBooks. What makes this website stand out from others is this show each book along with their cover image, and Author name.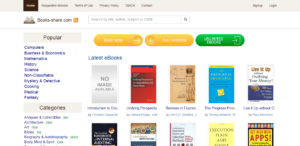 Apart from this, it also displays the language, the number of pages, and offers a detailed description for every eBook. The clean and user-friendly interface makes it easier for the user to browse for their eBook. Everything here is well organized into different categories.
Precautions While Downloading from Torrent
As long as you don't download the torrent which doesn't contain a pirated copy of copyrighted material you are safe. However, a large number of the files you will find on such websites are pirated and downloading them will put you on the wrong side of the law. If you still want to get your hands on to such stuff then we recommend you hide your identity using a VPN software. The officials can trace your location using the IP address and a VPN software lets you hide just that. We also recommend you not to distribute the pirated content by printing physical copies.
How to Download eBooks from Torrent Sites
Downloading eBooks from torrent sites is very easy and to make it easier, we have included a step by step guide below. Follow the instructions carefully and you will have the eBook in your hand in less than 5 minutes.
Start by downloading a VPN software such as TouchVPN and Torrent client such as BitTorrent or uTorrent. Install both of these software's and launch the VPN first. Now connect the VPN to a different country and then launch the Torrent website.
Find the eBook you want to download and then look for the "Download Torrent" button or look for the "Magnet Link" Button. If you click the Download torrent button then it will download a torrent file. Open that file and it will take you to the torrent client.
Otherwise, if you clicked "Magnet link" it will directly open the torrent client and you start downloading much faster. Just hit the download button on the torrent client and you are good to go. Now wait for a couple of minutes for the download to complete and then you can start reading it.
FAQs
Why You Can't Access Some Torrent Sites?
A. It is because of government restrictions some of the torrent websites won't open in your country. To overcome this issue, you can use VPN software.
Is downloading eBooks from Torrent illegal?
A. It depends on what type of eBook you are downloading. If it is a free one then no issue otherwise downloading a Paid eBook for free is definitely illegal.
How can i open and read an eBook?
A. To open and read eBooks you need another third-party software such as Adobe Reader or any other PDF reader. You can also view them on other devices that supports PDF software.
Conclusion
So, there you have it guys. These are some of the best torrent websites for downloading eBooks. Most of these websites are personally tested by us and are worth checking out. We are sure that they won't disappoint and you will find the eBook you were wondering for.
If you feel like we missed anything or do you think there's a website worth including in the list and want to share a personal recommendation then don't forget to drop them in the comments below.