Almost half of the time people spend online on the mobile devices. For business, it means the need to become mobile-friendly and make an excellent adaptation of your website. However it might be not enough. A much more preferable option here is turning to professional mobile app development services to create your own application. What benefits can your business get by implementing this kind of service? Read further to find out.
The benefits a mobile app gives to your business
We bet most of the people you consider to be your target audience has a mobile phone. Hence, there is a chance to put your business offer directly into their pockets and here is a list of reasons why you need that.
Communication and Marketing
A mobile application is a short and direct way to draw your customer's attention. It is like a channel where you can broadcast whatever you need or want: information about new products and stores, promotions and discounts, the company's news, etc.
At the same time, it is a great way to improve your product or service.
Analytics
A mobile app accumulates a great mass of information about your clients' behavior, shopping habits, preferences, etc. Analyzing it, you get a more detailed portrait of your target audience and can effectively improve your business strategy relying on this data as well as increase customer satisfaction rate.
Access to the device's features
With the help of an app, you can get access to the native features of a person's device such as GPS, calendar, camera or any other. One the one hand, it helps you to provide a unique user experience, like tracking customer's location and push to visit your nearest shop/cafe/office or to put an appointment directly into the customer's calendar. On the other hand, you need to ask permission for using only the features that you really need for user experience improvement.
Customer loyalty growth
With a mobile app you can provide each customer with the highest possible level of personalization. Not only through the app's interface, but also through the service itself. If your delivery company knows a person's favorite pizza (the one they orders most often), send them a notification when it is on sale.
Your customer loyalty program can be easily integrated into the app. There is no need for physical discount cards anymore, since all the information becomes available in a mobile app. The customer can get all the useful information: charged bonus points, shopping history, special promotions.
Sales growth
The first thing to note here is the availability of mobile payments. They are really popular now and 90% of people prefer them to leaving their cozy place, wasting time in queues, and dealing with cash.
The bonuses we mentioned above are another significant sales driver. The customers are more likely to return and buy more if every purchase adds bonus points to their account.
And do not forget about push notifications. You can send them to remind yourself when the person has not opened an app for a while or to invite to the nearest shop when the client is in the 1-kilometer area.
Competitive Advantage
Luckily for an ambitious business, not every competitor uses all the opportunities even of its website. When it comes to mobile apps, the situation is worse since some business owners think it is not of high priority. So it's time to leave your competitors behind.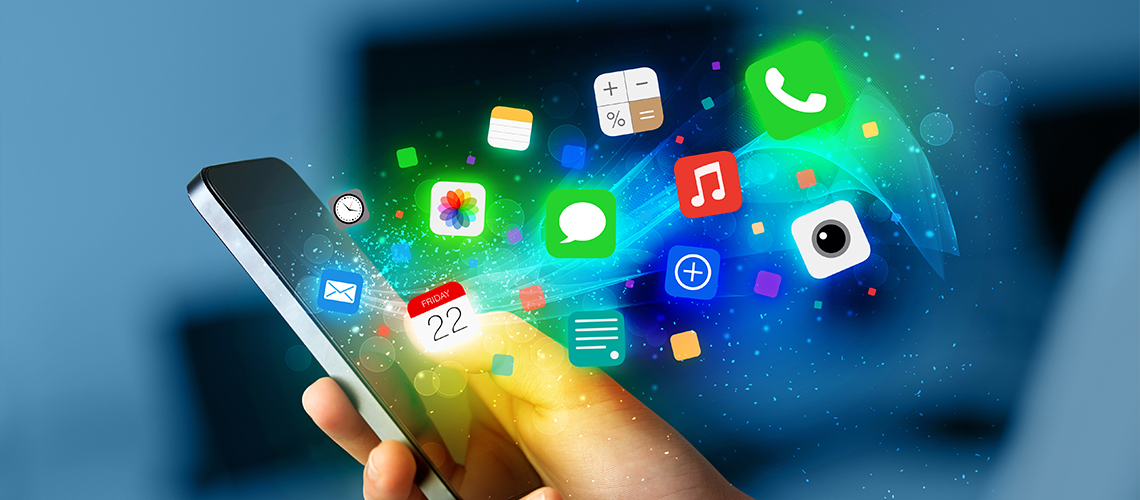 What else to consider
At this moment you have probably decided whether you need a mobile app or not, but let us mention some more details to take into account.
The development process
All the mentioned above benefits can be received only with a high-quality app. Just like a good application can increase sales and loyalty, a bad app can spoil reputation and decrease the level of trust (customers think: if you failed to create a quality app for yourself, you will probably fail to provide worthy services). The advice here is to use reliable full-cycle software development services to be sure your app will meet all high-standard requirements. Search for professional software development companies with the relevant experience and ask them for help.
Functionality
The first rule of a successful mobile app (especially for business) — care for your customers. Your mobile app has to be user-friendly, useful and somehow simplifying customers' lives, solving their problems. Otherwise, it will be abandoned or even uninstalled. Here are some ideas of what features to include in the app depending on the sphere:
Tourism: booking tickets and hotels, creating routes, getting advice on what to see and where to eat;
Medicine: making appointments, searching for the closest chemistries and hospitals, storing prescriptions, calling a doctor;
Restaurants and cafes: booking a table, an online menu, ordering delivery;
Stores and deliveries: an online product catalog, searching for the closest shops;
Sport and fitness: scheduling work-outs, making up a diet, analyzing progress and reviewing activity.
An Internal App
If you want even more profit for your business, consider the development of a mobile app for your employees. This will simplify the management, monitoring, and interactions between different departments. An app can also be useful for the optimization of working processes and the automation of tasks.
The Bottom Line
A mobile application is an effective tool for pushing your business to the next level. At first, it demands accuracy in choosing a software development team and the investment of money and effort. But as soon as the app is launched, it strengthens your positions on the market, provides useful analysis and feedback, establishes better relations with the customers.
To create a really good app, try to predict and prevent all the difficulties your customers might face buying or using your products or services. If you provide your clients with one more quality product — a useful mobile app — this will convert into revenue growth and a higher level of loyalty.