Tips And Benefits Of Steam Mops You Need To Know
Steam mops are not only robust and powerful floor mops, but they are convenient as well. However, the way you use it will make a massive difference in its efficiency. Using your steam mop more effectively presents many benefits while cleaning and sanitizing your home.
These innovative cleaning tools are user-friendly and can save you precious time. Additionally, you can wash your flooring easily without the need to use toxic chemicals. Read on to find out why you may want to consider getting one today.
Keeps Your Home Clean And Smelling Fresh
Everyone wants a home that looks clean and smells fresh. Unfortunately, most of the cleaning products available today contain overpowering ingredients that tend to waft in the rooms of your house, such as harsh chemicals and artificial fragrances.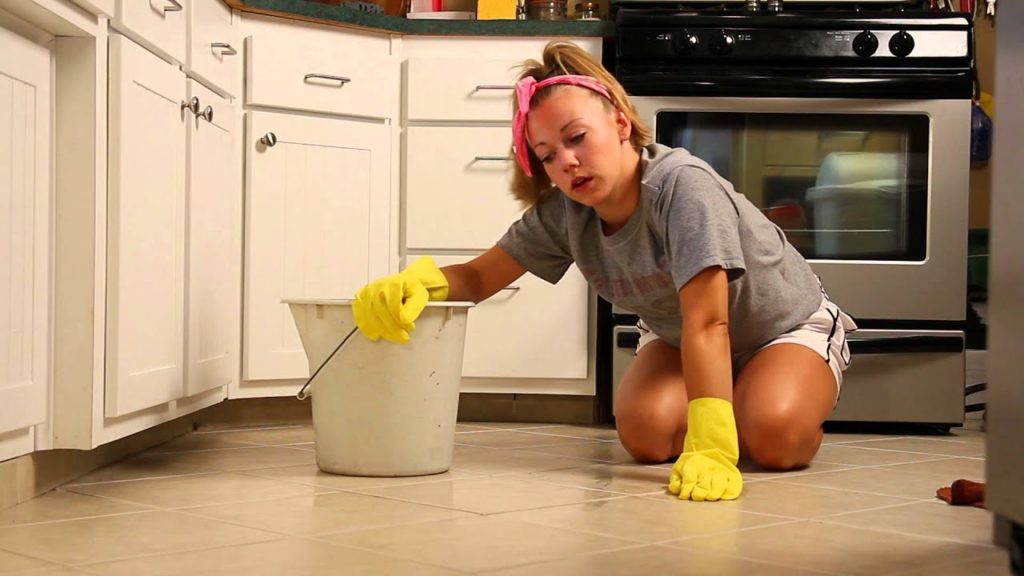 We usually associate the smell of ammonia, bleach, and other cleaning products with a clean house. However, you don't need any of these with a steam mop. And once you experience cleaning without the lingering harsh smell of solutions, you'll quickly realize what it's like to have a truly clean home.
Your steam mop will deeply penetrate the surfaces ensuring that you'll be able to eliminate stubborn bacteria, grime, and dirt without using liquid cleansers. You only need clean tap water to wash and disinfect your entire home. It's especially great if you or a family member is receptive to the overpowering smell of chemicals or has an allergy.
Deep Cleansing Of Your Floor Without Leaving Any Residue
Have you noticed how mopping often leaves a cloudy, sticky film after your flooring dries? That is the residue that floor cleaners leave on your surfaces. Steam mops take care of this issue by utilizing only water to wash your flooring, leaving it shiny and clean without streaks and sticky residue.
Kills Bacteria, Germs, and Mold
Steam mopping can sanitize and disinfect different surfaces. The produced steam is hotter than 200 degrees Fahrenheit, which can kill up to 99.9% of germs and bacteria. Additionally, combining hot steam with the scrubbing attachment of your unit can entirely rid you of mold in your bathroom. Mold growth creates toxins that regular bleach doesn't eliminate.
No More Backaches
It's not fun to get down on your hands and knees to vigorously scrub the flooring. It's a tedious task that will require a lot of physical strength and time. It's a chore that you can't avoid if you want to remove all that nasty grime and dirt. Fortunately, upgrading to a steam cleaner will not only make floor cleaning easy, but also save you time and some backache.
It Comes With Health Benefits For The Entire Family
Steam cleaning presents a plethora of health benefits since it doesn't utilize harmful and toxic chemicals. Hence, it will not leave any residue and dangerous chemicals behind. Most cleaning solutions have an oxidizing agent in their ingredients, like sodium hypochlorite, that can damage or burn your skin.
Furthermore, aside from being pet and child-friendly, it's also an ideal cleaning method if you're suffering from asthma or allergies. Steam will not cause any serious reaction from those with asthma and allergies since it's a natural substance. Your steam mop produces steam vapor at high temperatures which can eradicate allergens and bacteria.
Tips On How To Handle Your Steam Mop
Attach the cleaning pad first before plugging in your steam mop. Your unit will heat up pretty quickly, and its foot will be too hot for you to attach to the mop pad. Also, do not rush when filling up the water tank and make sure that your last step during preparation is plugging in the device to avoid electrocution.
Don't forget to vacuum or sweep your flooring before you steam clean. Skipping this will result in your device picking up crumbs, sand, hair, dust, and other surface dirt that may hinder its performance. Moreover, you may see yourself changing the cleaning the cloth too often if you don't vacuum first before mopping.
Never leave your steam mop idle. It builds heat up quickly, with some models taking only seconds to get hot. Leaving it for too long may potentially damage your floor as you apply plenty of heat and steam on it.
Put water only in its water reservoir. Although there are some models with dual functions, most models are made specifically for water use only. And your unit's steam alone will do a fantastic job at cleaning your surfaces. Also, make sure to read the owner's manual of your seam mop carefully to learn how to use it properly.
Do not let dirt accumulate on the mop pad. It may be tempting to keep on mopping, especially if you have a large area to clean, but ignoring a dirty pad will only spread dirt around. That's why it's recommended to have a spare cleaning cloth or two so that you can replace it right away if necessary.
Before storing your steam mop, make sure to remove the wet o dirty mop cloth after your unit has cooled down. It's okay to replace it with a fresh one so that it's ready for your next cleaning job. It's also a good idea to wash the dirty mop pad right away to eliminate stains before setting in on the cloth.
Steam Mop Features To Consider
Keep in mind that effective steam mops come in different price ranges. So if you're shopping around for the best steam mop for your home, here are a few features you need to consider:
Continuous Water Refill. This is a handy feature where you can refill the water tank of your device while you're mopping. Older models come with only one reservoir and you have to wait for your unit to cool down before you can add water again when it's empty. Newer models feature two reservoirs, one for boiling water to steam, and the other to hold cold water.
Steam Amount Control. Some cleaning jobs require less or more steam than others. This useful feature allows you to clean more efficiently. It also gives you more control over the volume of steam you want to utilize.
Heating Time. Steam mops usually take seven to fifteen minutes to boil water. However, some more advanced models can do it in five minutes or even a few seconds.
Steam Pressure. Steam cleaners that offer higher pressure are good. But it'll be even better if a unit can provide you with steady steam pressure for more reliable cleaning.