Buying a gaming laptop nowadays is considered a cost-effective idea for gamers who juggle work and play on one laptop or device. For them, the reasons include the gaming laptop's useful features and the two in one facility -work and play which give the user an exclusive advantage for buying it.
Moreover, the game-loving individual would always prefer a gaming laptop than an ordinary one since the gaming laptop has unique features for playing. Hence, the gaming laptop is the perfect pack for all customers who have huge expectations. For the best gaming laptop in Singapore, you can check out the Razer Blade 15. The well-built software in a gaming laptop distinguishes it from other ordinary laptops, which we will explain in this article.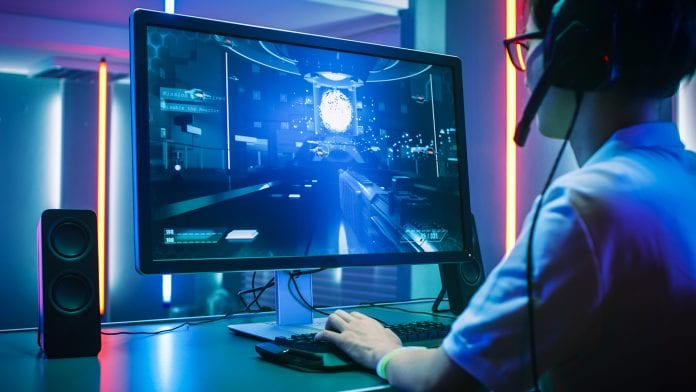 Speed
The primary feature of an excellent gaming laptop is how fast it operates both office programs and games. When we have a large quantity of office or personal work, a huge storage space on a gaming laptop helps more than a regular laptop. Also, the processing speed of the gaming laptop is top-notch. Hence, the working professional can use it at their business place for presentation tasks or running data analysis operations and store these large files for future use as well.
Compatibility
Like a standard computer, a laptop for games also has the essential features for office work and games. Office work needs important Microsoft Office tools that are available on gaming laptops Hence, gamers need not worry if their gaming laptop is suitable or compatible with the office software they need to run during their working hours. In fact, their gaming laptop will be able to perform better, since efficiency and performance are the selling features of a gaming laptop.
Lesser Maintenance Issues
Huge care and heavy effort is put in while designing the gaming laptop since it needs to cater to the needs of a gamer for playing high-performance games. Hence, a gaming laptop tends to include the best technologies which are vital for versatile performance. These versatility features will also benefit office workers in the daily work they do in terms of performance.
Usually, the gaming laptop has quality parts which are top-notch. So, one who buys a gaming laptop can enjoy the fast-paced, quality and top on the line working features. The usual problems encountered by the such as hardware problems do not occur with the gaming laptop.
The customer can use the gaming laptop for years together without any hassle and trouble. So, the maintenance cost is low for the user of the gaming laptop. Another splendid feature of this laptop is that the latest IT technologies are included to meet the expectations of the user and hence changing the laptop in the short run does not arise. The user can work easily using versatile gaming laptops without a single issue for many years.
Conclusion
When the cost is compared for both ordinary and gaming laptops, the net cost investment for a gaming laptop is less due to its less maintenance, higher results, and long endurance features. All these additional costs during the purchase stage will offset maintenance or upgrading costs if one were to buy a normal laptop for work and gaming usage.
One also does not need to worry about compatibility issues as a gaming laptop is made with forward-thinking engineering and considers your future needs. Speed wise, a gaming laptop would not disappoint, as it uses the best components, and is made with quality in mind. You will be able to enjoy your daily work activities on a gaming laptop with satisfaction.