The iGaming industry has now been around for a quarter of a century, coming a long way since the first online casinos and games starting to spring up in the mid-90s. In a sense, the industry has achieved many of the ambitions set out over that time: Casino games can be played on almost any device, including smartwatches; live dealer casino has become a reality; payment options are as easy as possible; and, the connectivity of games has allowed operators to offer more attractive prizes than ever before.
The industry is, of course, highly diverse, and it would not survive as a global product if it were otherwise. However, we can break down the important tech trends into three main areas: The first is the optimisation of games for all formats, meaning you can play games like Mansion roulette on your mobile, tablet, desktop and anything else with a web browser. The second is the explosion in live dealer games, further blurring the lines between virtual and real games; finally, there is the ripping up of the script when it comes to the design and gameplay of slot machines.

These three areas have arguably combined to set up the next phase of iGaming evolution – the social gaming experience. That's an umbrella term chosen by us to describe the changing trends in the online industry, which are transforming online casino gaming from something viewed as an individual experience to a social one.
Gaming experienced by a community
What exactly do we mean by social gaming? Well, let's take a step back a moment and consider what social gaming is more broadly, not just at casinos. If you consider the vast audiences on Twitch, UStream and Smashcast, you'll appreciate that video gaming has become more social. It's not just about playing anymore; it's about being part of the community. Casinos are trying to tap into that.
For instance, we have seen the rise of live slot machines recently, and the buzz would suggest that they are here to stay. A live slot machine is no different than a standard slot game, except that the action is played out in a live studio. Players, regardless if they are high rollers or play for small stakes, all play the same game, and if one person wins they all win. The point is not the slot, however. It's rather the fact that potentially 1000s of players are playing the same game. Chat features etc. come with the territory, of course.
<iframe width="560″ height="315″ src="https://www.youtube.com/embed/U3jckxbqlPM" frameborder="0″ allow="accelerometer; autoplay; encrypted-media; gyroscope; picture-in-picture" allowfullscreen></iframe>
Video games and casino games start to blur
But we can take this a step further: Consider the buzz around the release of the Grand Theft Auto 5 online casino update. iGaming developers are looking to do this in reverse, i.e. offer casino games that have elements of video games rather the other way around. Much of this will include harnessing the power of VR, and that's not quite ready for the mass market, but there is plenty of evidence coming from the various iGaming conventions that it soon will be.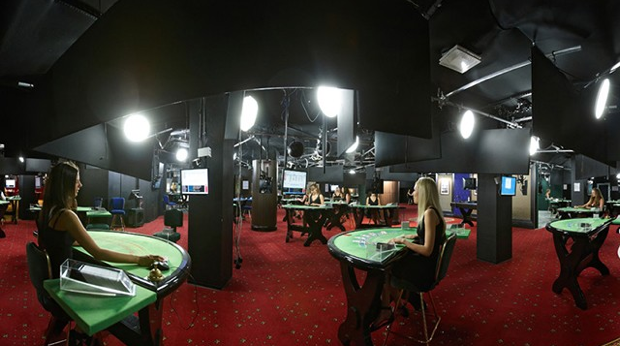 And then, there is also the idea of monetising the idea of video gaming itself. Several prototypes have hit the floors of Las Vegas casinos, and a bunch of new developers specialising in skill-based gaming have cropped up. At the online casinos, players are already getting used to games changing conceptually, and we can cite several examples of slots without traditional reels and extra gameplay elements. In short, the iGaming industry is beginning to build for a future without the conceptual structures that it was built upon.
Indeed, games like blackjack, roulette and poker have had remarkable longevity at casinos, both online and in land-based resorts. But the technology of the 21st century is set to change the way we experience them. We will still be playing roulette, baccarat and the rest of the classics 30 years from now, but the way we experience it will be remarkably different. It could be within a video game, or in a VR live studio, or perhaps through means not yet conceived. But the building blocks are now in place to make iGaming even more diverse and exciting.