Have you ever come across a situation where you are looking for a file on your MacBook Pro only to find out that it has been deleted long before? Trust me! We all have. The data we store on our Mac consists of some of the essential things in our life. Maybe it's a childhood photograph, a family video, or some of your work-related documents. Nowadays, we have tons of such files lying around on our computer or laptop, and losing an important file is very upsetting and sometimes frustrating, especially when it was the only copy of the data available.
Luckily, we have programs like Stellar Data Recovery Professional for Mac that could help us in getting out of this type of situation. It is one of the popular solutions in the market to recover your deleted files on macOS. The software packs a host of features and a wide variety of file extension support, making it a very sophisticated tool. If you are someone who wants to recover its deleted files on Mac, then we are here to help. We have put together a detailed review with its pros and cons, along with instructions on how to use the software so you can decide whether the app is worth it or not.
What is Stellar Data Recovery Professional for Mac?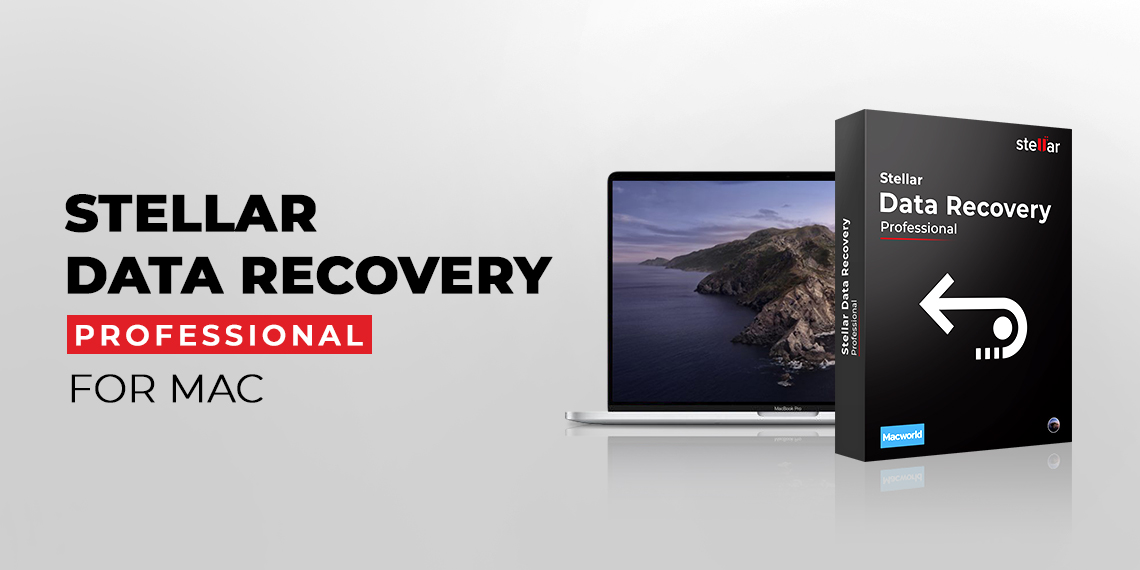 Stellar Data Recovery or Formerly known as Stellar Phoenix Macintosh is a Software for macOS (There is a separate version for Windows as well), which allows the user to recover deleted or lost files using your Computer or Laptop. Even if the files are deleted permanently or cleared from the Trash Bin, the software will bring it back. This specially designed software can recover Photos, Videos, Audio, Emails, and documents. Surprisingly all the major file formats, whether PNG, JPG, PDF, MP4, MOV, MP3, DOC, are supported by this software, which is something we found missing on some other Softwares.
You can use the software on the Mac to recover files from Downloaded/Built-in Apps like Word, Excel, Final Cut Pro, iMovie, Logic Pro, Mail, and many more. Apart from this, you can use it to recover data from storage devices like formatted Hard Drives, CD/DVD, Flash drives, and other Removable Digital devices. There is a lot to talk about this fantastic software, and it might make the article a little boring, so here are some of the critical features of the Stellar Data Recovery Program followed by a Step by Step Guide on how to use it.
What Features does the Software Offers?
We have already talked about some of the main features of the app, but now it's time to take an in-depth look. Keep in mind that there are always new sets of features baking into the app after each update.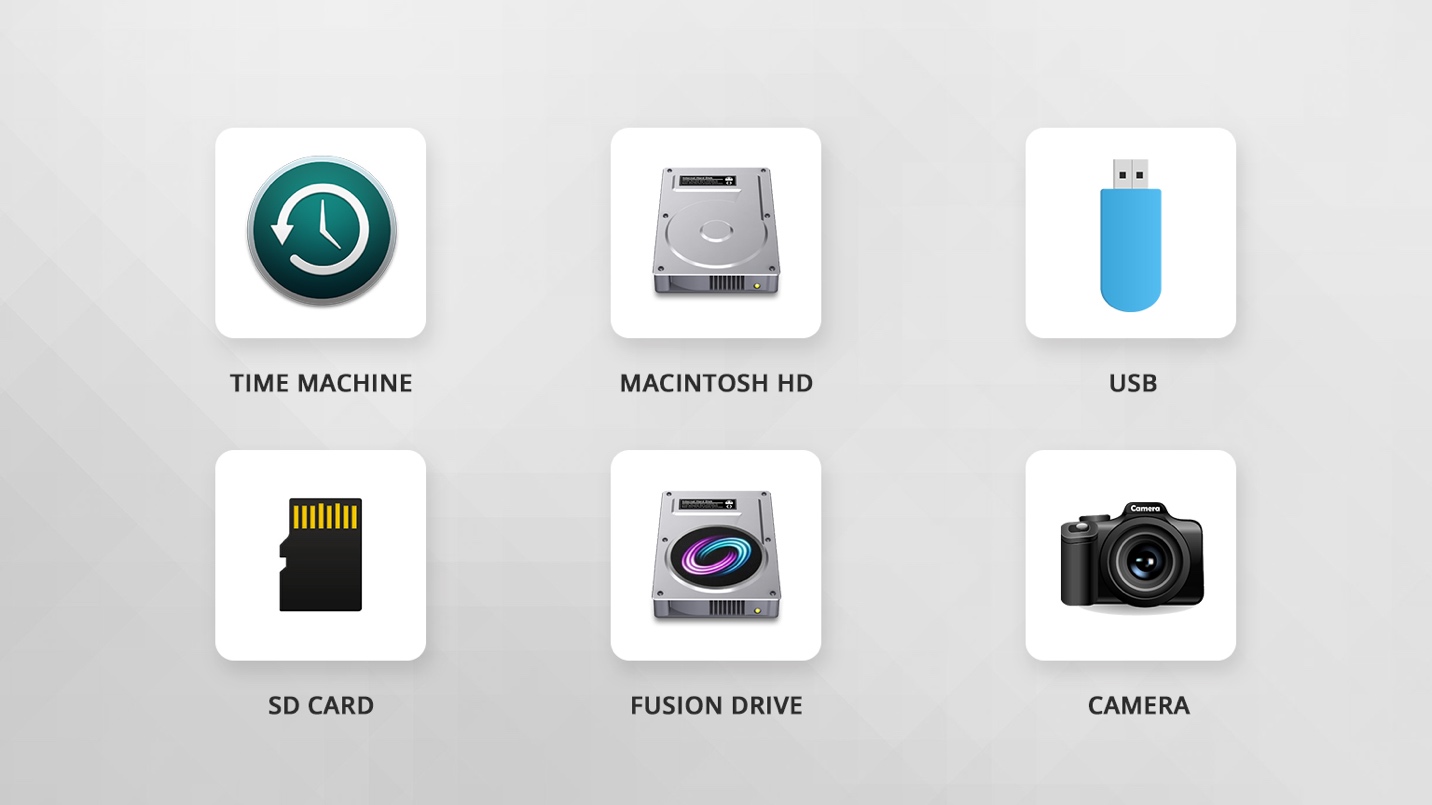 Ability to Recovers Mac Files from Emptied Trash or Bin
The ability to restore files from emptied trash bins is mindblowing. Now you can empty your trash bin without worrying about losing an important file. All the Photos, Videos, Documents you thought that you no longer need and delete them permanently can be recovered back using the Stellar Data Recovery Professional for Mac Software. Just in case you restored a file that already exists on your computer, you can also avoid the overwriting of the same recovered file by allowing the software to scan your startup disk and store the recovered file anywhere you want on the Mac.
Recover Data from Formatted APFS, HFS, HFS+, ex-FAT & NTFS Partition
We also tend to format our Hard Drives or some of its partitions and other Storage devices regularly without even realizing that you might need those files somewhere in the future. Stellar Data Recovery Professional tool allows us to run a deep scan on those formatted partitions or drives and restore the lost data. The software uses a search technique based on file signature to locate the fragments of the lost information and finally combines them as a final recovered file. This feature works well even in case of corrupt or lost partitions.
Recover Files from Deleted Mac Partition
In case of lost data on Mac due to partition loss, which usually occurs due to the partition table corrupts. There can be some other cases like Partition Deletion, Improper Partition Resizing, Bad Sectors, File System Corruption, etc. If any of these happens to you, then your precious data will be lost, and the Partition becomes invisible on the macOS. The Stellar Data Recovery Professional can perform a deep scan to find the lost Partition and restore data from it to the location of your choice. It also helps in regaining data from accidentally deleted BootCamp partitions.
Restores data from crashed or non-booting Mac.
There are several Mac devices such as iMac, Mac Mini, Macbooks (Pro/Air), and any of them might crash sometimes or face a Spinning beachball of death or a grey screen of death issue. This can happen due to several reasons and stops the Mac device from booting into the system. The Stellar Data Recovery Professional helps in the type of situation by allowing the user to create a bootable recovery drive. This Drive will let you access your Mac device, and you can scan the startup disk to recover all its data.
How to Recover Deleted Files on Mac using Stellar Data Recovery: Guide
Installing and using the Stellar Data Recovery Professional on your Mac is very easy, and the process is very straightforward. You can have the software up and running in a couple of minutes, and in the next few couples of minutes, the files will be restored successfully on your computer. We have personally tried and tested the software extensively, and you will find a detailed review attached just after the step by step guide on how to use the software.
Step 1: Download the data recovery Mac software by Visiting the the Official Site.
Step 2: In case you are downloading it from the Official Site, then Install the Application on your Mac by dragging the downloaded file into the Application folder.
Step 3: Double Click on the App icon on the Application folder, and you will be greeted with a page to enter your Mac Password.
Step 4: Accept the license agreement by clicking, "I Agree."
Step 5: Once the program launches, here is how the home screen looks like.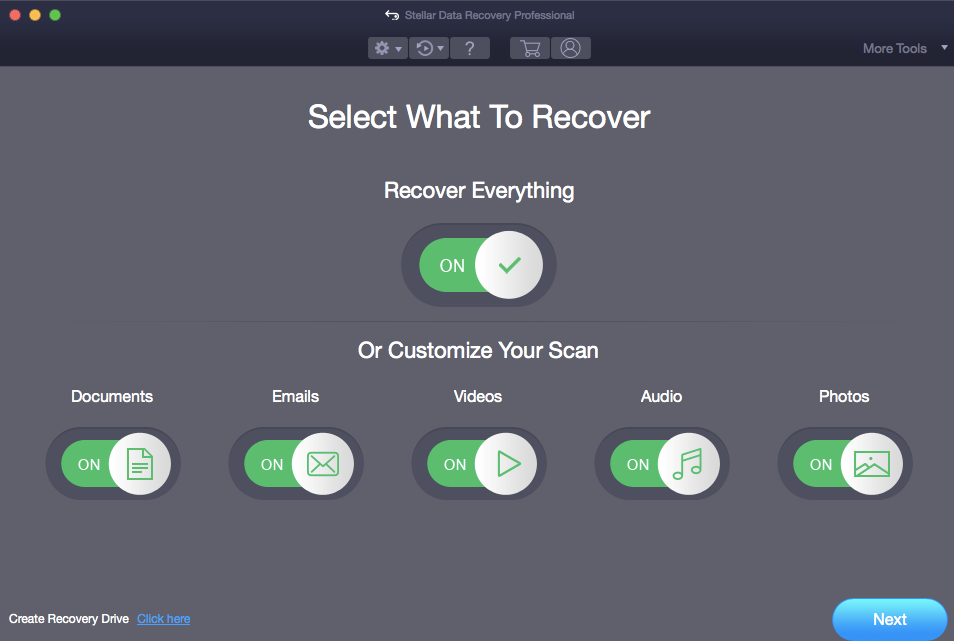 Step 6: On this page, you can choose the type of file you want to recover. You can also select Recover Everything if you want to recover Everything from a deleted partition or Drive.
Step 7: Click on Next, and a new page will popup, which looks like this.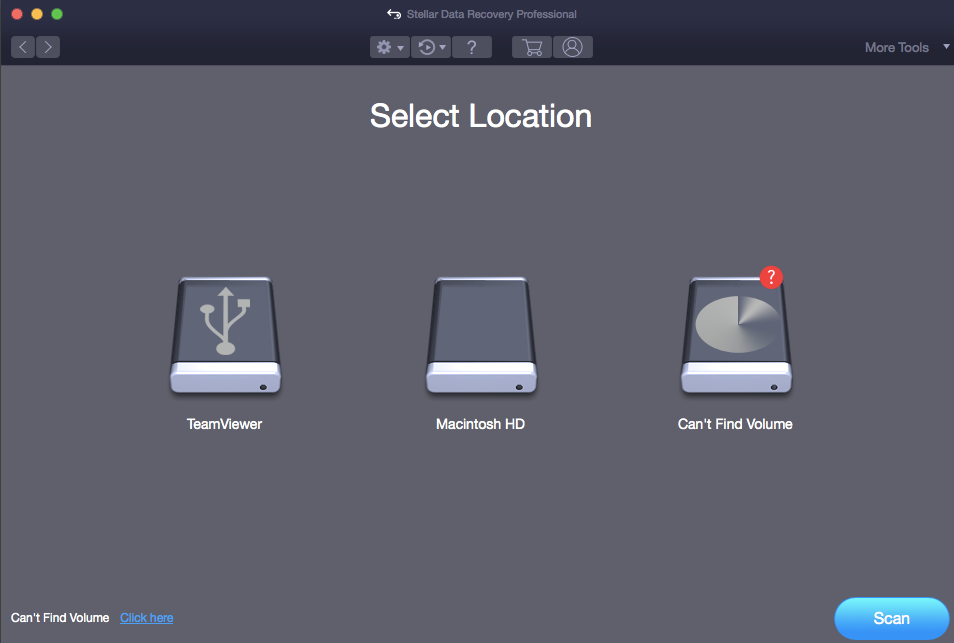 Step 8: Here, you can choose the Drive from where you want to recover the data. Select the Drive and hit the scan button then proceed by entering the Mac Password Again.
Step 9: Now, it will scan the Partition and list all the files which have been deleted from this Partition in the past, and you can choose the files you want to recover. Once you have done that, click on the "Recover" button.
Step 10: Locate where you want the store the restored file securely and wait for the program to finish the recovery process. It will take a couple of minutes, and when it's done, you can start accessing the deleted files.
Stellar Data Recovery Professional for Mac: Review
Stellar Data Recovery is a program designed and developed to recover deleted files on your Mac. In our testing, we recovered around 10 GB of Deleted Data from our Hard Drive, which we found to be essential and want to bring them back. The process of using the program was much more straightforward than we expected, and anyone can use the program without having to follow any special instructions. The interface is straightforward and has been put together really well. The program did an excellent job of identifying all the different types of files like Photos, Videos, Audio, Documents, and group them in a separate panel very nicely.
It made it even easier to navigate through the files, and you can also preview the content before restoring. This type of feature saves a lot of time, and we appreciate it. Overall, we think that is a reasonably powerful Data Recovery Software for Mac, which works and does all the things it is promised to do. Just like other Data Recovery Software, this one is not perfect, sometimes you will face some hiccups which scan through different drives, and it also takes a decent amount of time in the recovery process.
Pricing: Now coming to the most critical part, which is the pricing of this software. It is fair to point out that the program is not entirely free and comes with a price tag, which isn't cheap. However, as the software manages to recover any of your essential data that you accidentally removed from your Mac, then the programs become priceless. Data loss can cause a lot of damage and sometimes Anxiety and Panic. So, it is better to have a Data Recovery Software handy to get out of this type of situation quickly.
Summary
The Stellar Data Recovery Professional for Mac is not very expensive and only costs you a few hundred bucks depending upon the features you need. The program seems to be worth it; however, before Buying any software, we always recommend you to Download the Demo or Trial Version first, test it out extensively and then only decide whether the program is worth it or not. You should also compare the perfromance of best Mac data recovery software. In this way, you will save a lot of bucks if you didn't like the program at all. Lastly, make sure that the data you are trying to bring back is recoverable before spending your hard-earned money.