Do you experience foot discomfort when walking, standing, or running? If so, you might consider buying a new pair of running shoes. But you will need to invest a substantial amount of money in new shoes. Why spend a fortune on new boots when you can get new aftermarket insoles to serve the same purpose?
Improper absorption of energy is the key cause of foot discomfort to most joggers and runners. Luckily, good insoles can help mitigate the condition. Moreover, orthotic shoe insoles for foot pain are considerably affordable when compared to new boots. You are looking for inserts that will fit your foot correctly, offer you ample comfort, and serve long.
Selecting the right innersoles is quite tricky, especially for new buyers. Several options for insoles exist on the market. Besides, buyers have different fits. Making informed buying decisions is a key concern among buyers. That's why this article outlines several things to do to pick the right insole to manage foot discomfort. Read on to get enriched with invaluable tips.
Determine the right size for you
It's critical to know the right size for your shoes when buying insoles. This eases the selection process and prevents mistakes, especially when shopping online. Moreover, you don't have to grapple with measuring tools at a local store.
Your shoe size largely determines the correct size for your insoles. Finding the exact size may prove impossible. Most insoles are trim-to-fit versions made to fit a variety of shoe sizes. Thereby, you cut off the extra material when inserting your insoles into your boots.
Establishing the correct size of your insoles at home is straightforward. You will also need a few materials. Measure the length of your well-fitting shoe from the tip of the toe to the inside of the heel. Note that the tape measure should lay flat against the bottom of your shoe. Besides, round up measurements with decimals to the nearest half sizes. For instance, round off 16.25 to 16.50.
Your foot arch type matters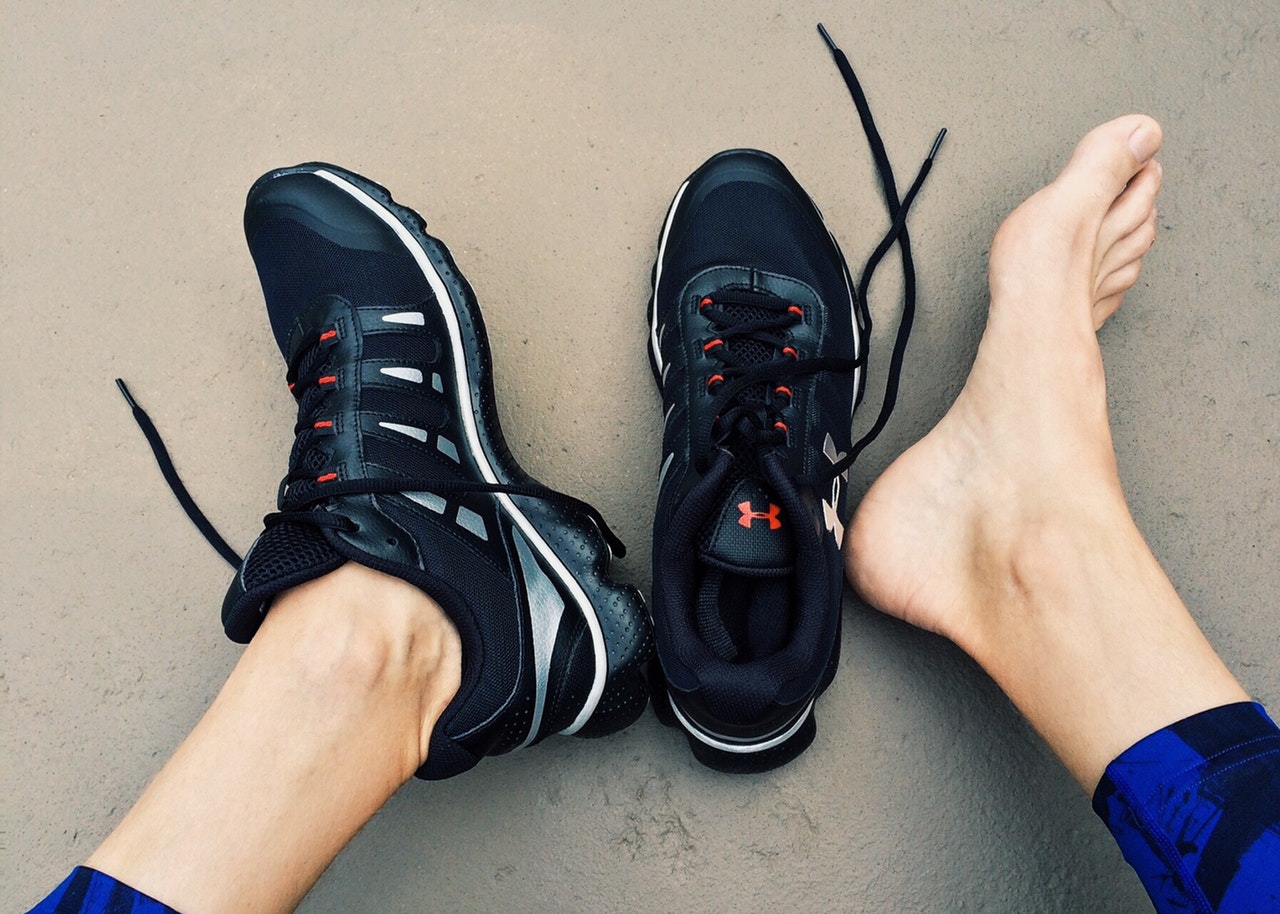 You want to be sure that you purchase the right soles for your foot arch. Otherwise, foot discomfort may remain a lingering issue for you. The three types of foot arches are medium, low, and high arches.
A half-filled footprint denotes a normal arch. A complete footprint identifies a low or flat arch. People who can hardly see their footprint have high arches. Note that manufactures hardly limit an insole to a particular arch. One innersole may be compatible with one or two of the arch types.
When it comes to foot arch, first determine your type. Subsequently, look for an insole designed for your foot arch type. A simple water test can help you determine your foot arch type. Dip your foot in a bowl of cold water and step on the floor or paper towel. The footprint outlined on the surface should be one of the types of foot arches mentioned earlier.
Cushioning insoles work well with normal arches. If you have high arches, look for arch supportive or shock-absorbing insoles. This helps to minimize the impact caused by running or walking.
Choose the right material
It's essential to select materials that optimally absorb the energy generated by leg movements. If not absorbed properly, the shock causes foot pain and may also impact on the rest of the body parts. Therefore, you may start experiencing bouts of pain on your lower back, hips, ankles, and knees. You can prevent such conditions with the help of the right material for your insole.
Moreover, you need the right materials for your indoor cycling shoes. Although you may have the best spinning bike, comfortable orthotic shoe insoles are essential for indoor cycling sessions.
Usually, manufacturers incorporate materials such as foam, cork, leather, and gel in insoles. It's best to know the purpose served by each material before picking one. Foam offers the best cushioning. Gel is an excellent shock absorber, while cork provides slight cushion and support.
Some polymeric materials have shock-absorbing efficiency as high as 95%. They not only prevent foot discomfort but also improve performance. Specific premium insoles are viscoelastic. Such materials exhibit both elastic and viscous properties when under stress. Through the viscous property, the insoles like a liquid under deformation.
Their elastic characteristic helps them to return to their original shape after stress. All in all, go for a material that offers maximum comfort, cushioning, and support.
Consider the Footbed construction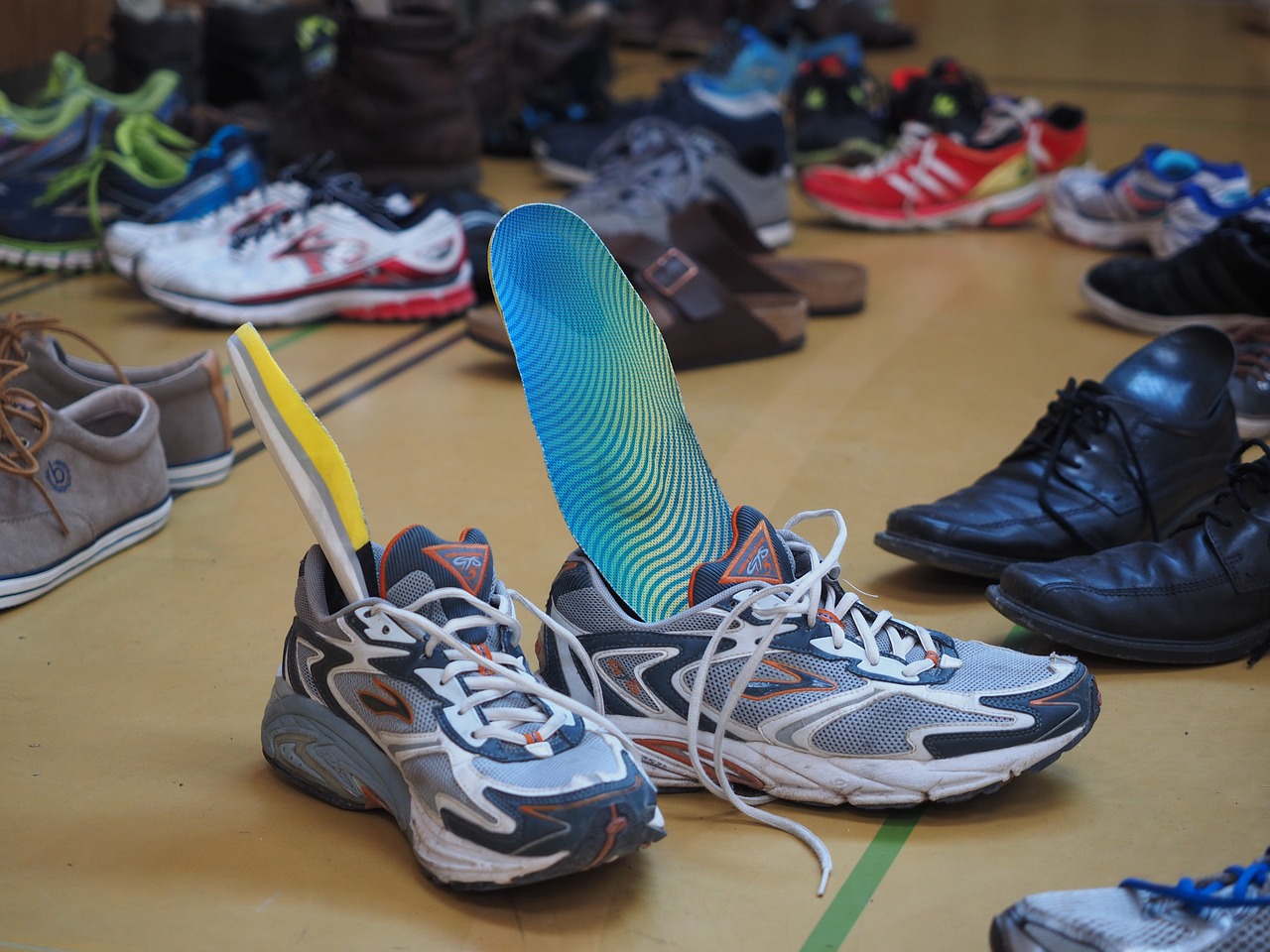 Orthotics have varying Footbed constructions. They are no-cushion arch support, rigid and semi-rigid arch supports, and cushion arch support insoles.
For foot pain, go for rigid and semi-rigid arch supports. They incorporate rigid or semi-rigid support platforms. Such insoles help to prevent the over-collapse of the heel cup and arch. Besides, they limit excessive ankle movement. The orthotic arch support minimizes foot pain by eliminating plantar fascia strain.
The support platform for semi-rigid arch support insole is flexible. They are more suitable for beginners.
Note that it takes some time to adjust to the supports fully. You may also experience some discomfort when you start wearing the orthotics. Consider wearing your insoles for about one or two hours a day in the first week. Subsequently, extend the period to three or four hours in the following week. Over time, the discomfort ceases, and you can wear your arch supports full time.
Decide between over-the-counter and custom insoles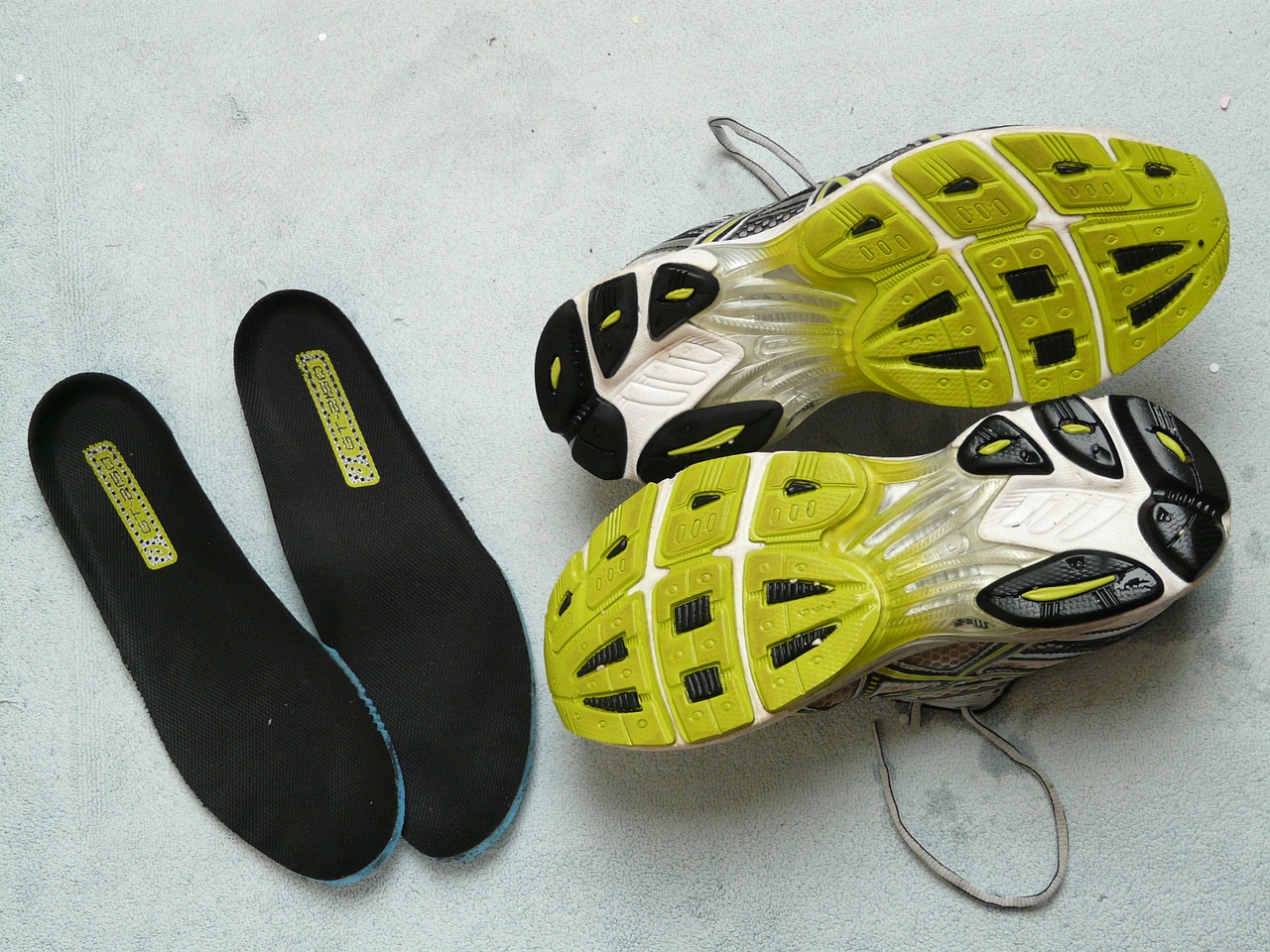 When looking for insoles, you have the freedom to pick ready-made or custom insoles. You might consider a custom solution if you are looking for more rigid support. Custom insoles take into consideration your specific feet measurements and medical conditions.
Orthopedics usually recommends custom insoles for people suffering from chronic foot pain. Professionals use digital scans of the patient's feet to make personalized insoles. The prices of such insoles range from about $200 to $600. But, you might consider insoles made with the help of DIY molds of your feet.
OTC or off-the-shelf insoles are readily available and more affordable. Health specialists recommend these insoles to people with overall good health. Off-the-shelf orthotics support and cushion the feet, but don't address specific medical conditions. Always pick APMA (American Podiatric Medical Association)-approved orthotics.
Conclusion
Arming yourself with the right information is critical when selecting orthotic shoe insole for foot pain. You are looking for orthotics to not only eliminate foot discomfort but also improve performance. You might also be seeking the orthotics insole for standing.
However, you cannot afford to underestimate the cost of certain models, especially the personalized insoles. Picking the wrong insole for your feet is a waste of several dollars. Besides, wrong orthotics may aggravate foot pain.
As much as you are looking for the best material, picking the right size is not an option. Also, pay close attention to the Footbed construction when purchasing insoles.