Best Spinning Bike reviews 2019 . Find our Spin Bike reviews, comparison charts and buying guides to help you buy the right exercise bike for your workout.
If you're looking for the best exercise bike out there then our top recommendation for 2019 is The Keiser M3 Plus Indoor Cycle. A beast when it comes to spin bikes.
However, if you're looking for the best bike under a budget, then our top pick is Sunny Health & Fitness Premier priced at $335. A good entry level spin bike that offers the best value for your money.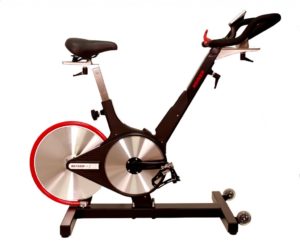 Working out on an Indoor exercise bike with a spinning wheel has become the benchmark for a complete cardio workout and for good reasons. Moreover, the increasing demand for spinning bike sessions at all popular gyms in my city has further convinced me that working out on a spinning bike is an integral part of good cardio.
Since buying a spinning bike is a long term decision, you need to get the one fits your needs and your budget and we took it upon us to make the buying decision easier for you.
After collecting information on 100's of spinning bikes, testing and organizing the data, we have compiled a list of top 5 spinning bikes, each one is the best option to go within its price range.
Thus, the only decision you need to make is to decide your budget and the rest of the hard work has already been done for you.
Best Spin Bike for Competitive Prep and Fitness Trainers
1. Keiser M3 Plus – This is the beast! and it is not for the faint of heart. M3 Plus is for the rare. The people who take fitness seriously and won't settle for anything less than the absolute best.
2. Sole Fitness SB700  – Need something a little more budget friendly but don't want to compromise on quality? Sole Fitness SB700 is your next best chance to get top-level performance from your workouts.
Best Budget Spin Bike for Beginners
1. Sunny Health & Fitness Premier – The best value for money spin bike out there. All the standard features at an amazing price. The best spin bike you can get under $500.
2. Spinner Fit Indoor Cycle – If you can shed a few hundred dollars extra then, Spinner Fit is the bike to go with. It offers a sleek design and a considerably better resistance in comparison to the Sunny health and fitness Premier.
⇢ THE WINNERS: THE BEST SPIN BIKES 2019
Echelon has been in the market for a while and it is enough for serious riders to take the bike to the test. The Echelon Smart Connect Bike is one of the best bikes we have seen especially when it comes to amazing features along with great build quality and bringing everything down to an affordable price.

You no longer need to burn through your pocket for an expensive spinning bike, the Echelon EX5S has all of the features you might want in a Spinning bike and some of them are even better than what we see on some expensive Peloton Bike. It is pretty much for any kind of rider. Echelon you can take your workout to the next level.
This spinning bike comes with all sets of features such as Competition Seat, Bottle Holder, and Towel Rack, New Motor for Precise Magnetic Resistance, Handheld Rack, Indexing Resistance Adjustment, Aero Handlebars and a lot more.
Touch Screen Display
It is the first time Echelon is adding a touch screen display However you can also attach your own tablet by going for the regular EX5 variant. The tablet mount can also rotate 180 Degrees so you can have a lot of different viewing angles. It is Wi-Fi enabled so you can use its streaming services to watch live training sessions or on-demand videos.
Magnetic Resistance
Resistance is an essential part of getting a good workout. The EX5S comes with Magnetic resistance which has a lot of advantages over the regular friction resistance. One of them being the noise, it is very quiet so you can enjoy your workout peacefully also it requires very minimal maintenance.
Adjustable Bars and Clip-in & Cage Pedals
The new adjustable aero handlebars provide both front and rear adjustments to suit your needs. It also has a bottle holder along with a towel rack. The Clip-in & Cage pedal gives you a more comfortable ride and increases your workout capacity at the same time.
#2 Recommendation : Keiser M3 Plus
This is the beast….M3 Plus is not your ordinary spinning bike and it is definitely not for everyone.
However, if you are serious about making a long term commitment to cardio and can afford the bike then, by all means, this machine is worth every penny.
From superior build quality to cutting edge technology, M3 Plus offers you everything you can expect and more.
It offers 24 different levels of magnetic resistance and is optimum for everyone between a novice and an experienced athlete. The bike mimics real-world motion and thus is optimal for fat burning.
The machine comes with all the standard features like adjustable seats, water bottle holder, a digital display, adjustable handlebars, and high-quality Shimano pedals.
Magnetic Resistance
What sets this machine apart from the rest is the magnetic resistance. It makes sure that unlike other bikes, there aren't any jerks or shuddering when changing resistance levels. Moreover, the machine is silent and does not produce any annoying or distracting noises while you workout.
Computer Display
Another feature that differentiates this from the mediocre is the computer display. Since the M3 Plus uses a magnetic resistance, you can set it to the exact resistance level using computer interface. Moreover, the display enables to you check exactly how much calories you have burnt, distance travelled, pedalling RPMs, etc.
In conclusion, other than the being a pricey purchase, the Keiser M3 Plus is as good as it gets when it comes to spin bikes. It is bound to be one of the best investments you can make towards your health and fitness goals.
==> Click here to check Today's discounts on Keiser M3 Plus
Best Exercise Bike under $1000 
#3 Sole Fitness SB700 Light Commercial
Sole SB700 is standard spin bike used in most gym chains and health clubs.
Priced at around $799, SB700 Light offers pretty much everything that you can expect from a high end spinning bike.
It is primed for comfort and comes with padded seats and textured handles.
The computer display offers state of the art technology. On the backlit LCD screen you can track every data input that is essential to your training : RPM, distance covered, calories burnt and total workout time.
Since it supports unto 300 lbs, the SB700 can easily support over-weight trainers.
The only drawback of this machine is that it can take a while to assemble the machine and the process can get a little complicated. However, there are multiple videos on Youtube to help you with the process.
All in all, it's a great spin bike to get under $1000 and is the top choice for a majority of our readers.
==> Click here to check Today's discounts on Sole Fitness SB700
#4 Spinner Fit Indoor Cycle 
If you're seriously care about your cardio workouts but you don't really see yourself spending four figures for a spinning bike then this is the next best option.
Spinner Fit is one of the mid-range spinning bikes and as per our tests, it definitely beats a lot of pricier options when it comes to performance, comfort and durability. Even though it doesn't offer fancy computer displays, this bike does not compromises on the features that really matter.
The resistance shifts are seamless and the peddles remain stable even during intense sessions and same goes with the structure which remains extremely steady during heavy workouts.
The seats and handles are adjustable and are primed for more control and stability during workouts.
The bike weighs around 90 lbs and you can easily move it around by grabbing it from the back side and sliding it on the front wheels.
==> Click here to check Today's discounts on Spinner Fit Indoor Cycle
Best Spin bike Under $500
#5 Sunny Health & Fitness Premier
An upgrade to the Sunny Health and Fitness Pro. The bike offers pretty much the same features along with a few upgrades. The bike is a little more aesthetically pleasant and the build is a nice combination of solid steel and plastic.
The machine comes with padded and adjustable seats, adjustable hand bars and foot-strapped peddles for better grip. Boasting a 44 lbs flywheel, this machine offers a good range of resistance levels to work with and offers a complete body workout.
Standard to Sunny Health and Fitness bikes, it offers a heavy-duty crank and chain-drive mechanism that well-stimulates an outdoor cycling experience.
All in all, at $335, it is definitely one of the best machines you can get in its price range.
Click here to check Today's discounts on Sunny Health & Fitness Premier
Top Spinning Bike Under $300
#6 Sunny Health & Fitness Pro
Priced at just around $290, the Sunny Health & Fitness pro is an excellent machine when it comes to budget-friendly spinning bikes and is the perfect choice if you aren't a pro and just looking to add biking to your daily cardio workout.
This machine comes with a  40 lbs flywheel, a sturdy framework made of solid metal, a heavy-duty crank and smooth chain drive mechanism. It can support up to 275 lbs of weight.
It comes with all standard features like adjustable seats, handles and resistance knob.
Unlike other machines, you do not have to put up with a bad framework because of the low price and is surprisingly silent when comparing with machines of this price range.
The bike has been really well received by a lot of bike enthusiasts.
==> Click here to check Today's discounts on Sunny Health & Fitness Pro
How Do We Choose Our Top Recommendations?
There are a lot of factors that go into figuring out the best exercise bikes, however, there are a few fundamental factors that guide us through most of our decision making.
1. Design and Structure
As with every cardio machine, the design and the framework of a spinning bike is a key differentiator and can make a world of a difference in how well it performs and the way it stands the test of time.
Seat adjustability, durability of the frame and quality of flywheel, are all small things that add up to a good or bad design.
All our top recommendations
2. Performance
Does the bike really delivers what the manufacturers claim or is it just a bunch of bullsh*t.
We interviewed hundreds of gym trainers and cardio enthusiasts to find which machines they found best in terms of performance and calorie burn rate.
We made sure that all of our picks offer the best possible performance in their price range.
3. Comfort
This is easy to verify but an important factor when buying a spinning bike. Both the seat and the pedals need to be accommodating and comfortable for long durations.
You cannot focus on your workout when your butt is hurting the whole while.
We made sure that all of our recommendations are comfortable and fun to workout on.
4. Price
Budget is something that is subjective and changes from person to person and thus we have included the best spinning bike in every price range.
10 Things to Remember Before Your Spin Session
Spinning bikes are fun and this kick-butt cardiovascular workout can be make a huge dent in the way you look and feel about yourself. However, there are a few things that you're better off knowing before you hop on to your spinning bike.
If you didn't know, a single 35-70 minute session on this machine can help you burn upto 900 calories.
Just. One. Session. 900 Calories.
However, it is necessary to follow a set protocol to make sure your work is both effective and safe. Follow these guidelines to get the best out of your workout:
1. Dress accordingly : Wear something that is compact and stays dry during your workout. Shorts and workout tshirts would work just fine.
2. Adjust your seat, handle and pedal straps for comfort and grip. This will ensure that you do not lose control during an intense session.
3. Understand how the machine works. With your bike, you must have got a manual. Please read it and understand what is what and how it works. Having a basic understanding of your bike will go a long way in making sure you do not do something you're not supposed to and injure yourself or break the bike.
4. Keep a towel under reach. You don't want sweat to be interfering with your workout. Keep a towel either on the handle bar or someplace easily accessible.
5. Stay hydrated and take short breaks. Do not over-train and make sure you keep yourself hydrated throughout the workout. It's easy to exhaust yourself during a cardio workout and that can do more damage than good. Keep the intensity of your training high, but take short breaks for recovery.