Over the years, you've probably heard the term 'Blockchain' thrown around once or twice. And if you haven't heard of Blockchain, you've heard of things that run on Blockchain, such as cryptocurrency, or bitcoin.
Blockchain is an unquestionably resourceful invention, and over time, it has continued to expand wider in scope, and become more user friendly. Blockchain introduced a new way for information to be distributed across multiple servers, without being copied or tampered with. This gave way to a new form of internet.
Nevertheless, if you plan on using Blockchain majorly in your business or organization, you'll need an adept understanding of what it means, the technology behind it, the way it works, and how it can help boost you and your business to the forefront of the digital world.
What is Blockchain?
A Blockchain in its simplest form, is a structure of immutable records (also known as block) that contains information stored across several databases in a chain network connected through peer-to-peer nodes. All Blockchains are managed by various networks, and cannot be owned by a single entity.
Blockchain technology is presently one of the most secure ways to transfer property, money, and other digital items, without the need for third-party intervention. Information stored in Blockchains are also very hard to alter.
Today, many industries and individuals continue to seek out Blockchain technology because of its security and transparency. Every transaction that is made using Blockchain requires a digital signature from the owner, to safeguard it. This prevents people outside the network from tampering with the information.
In other words, a Blockchain is like a digital ledger containing transactional records that are spread across various networks. As Blockchain is a shared digital ledger, anyone with access to the network can view the data within it, but they cannot corrupt it.
How does Blockchain work?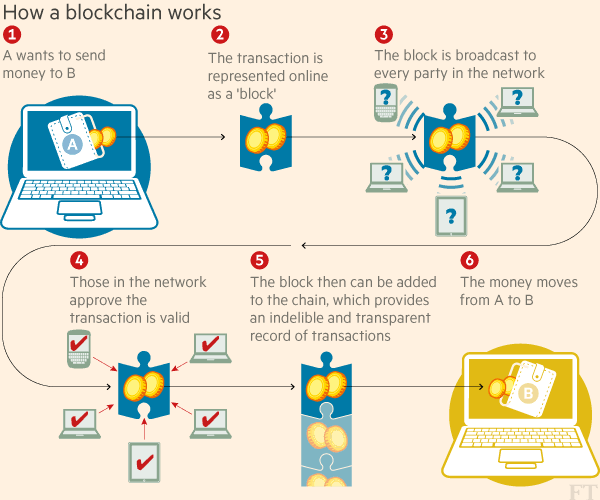 Sources: weforum.org
Blockchain combines three different technologies to run properly; a peer to peer network, cryptographic keys, and a shared network. Cryptographic keys are made up of public and private keys. These keys are used to create a unique digital signature. It is this signature that is used to carry out transactions, and secure the identity of its users.
This digital signature is then merged with the peer-to-peer network, which is made up of a large number of people across multiple networks. With this signature, the network can make decisions on transactions, and other issues. Thus, the cryptographic keys are used to run multiple transactions at once.
Why Do You Need Blockchain Technology
There are various reasons why Blockchain has become so popular in the digital world, and why you should adapt it to your enterprise today;
Decentralization – With Blockchain, transactions cannot be fully controlled by one individual or network. Instead, transactions are carried out across multiple networks at once to ensure safer and faster transactions.
Immutability – Unlike on other networks, once data has been added to a Blockchain, it cannot be altered. This reduces the risk of embezzlement and other safety issues.
Because Blockchain is a single application shared across multiple servers, it doesn't require a drawn-out process of verification when carrying out transactions. This makes the process much faster and easier to conduct.
Blockchain verifies the identities of everyone involved in the network. This removes the risk of fraud, double records, and speeds up transaction times.
Transparency – With Blockchain technology, you can view all the transactions made by people within the network. This allows everyone to be held accountable for their work.
Bitcoin Cryptocurrency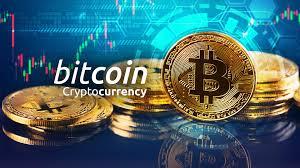 Source: openaccessgovernment.org
Cryptocurrency refers to a digital currency made for exchanging digital information online. As a virtual currency, cryptocurrency can be used to make a variety of purchases online. Bitcoin is a subset of cryptocurrency. It is a very effective digital transaction method and runs without the need for any third-party intervention. Bitcoin also runs independently of any bank or central authority.
Blockchain technology is the brain behind cryptocurrency and bitcoin. Blockchain keeps track of the exchange of money, and who owns the money. It is the transparency of Blockchain technology that makes bitcoin and other cryptocurrencies so hard to trace and so effective. As such, many organizations have begun to accept bitcoin as a digital trade unit. Organizations that wish to make use of bitcoin technology in their daily transactions could purchase it online through IMPS bitcoin
Other very prominent cryptocurrencies include Ripple, Litecoin, Ethereum, etc.
While Bitcoin is the most popular Blockchain application in the world, Ethereum is the most efficient and well-developed Blockchain technology worldwide.
Even in high demand, Ethereum is easily accessible for purchase. You can go online and buy Ethereum India by signing up to Vertex Market. It is highly recommended for businesses and enterprises looking to get involved in the world of Blockchain Technology.
Limitations of Blockchain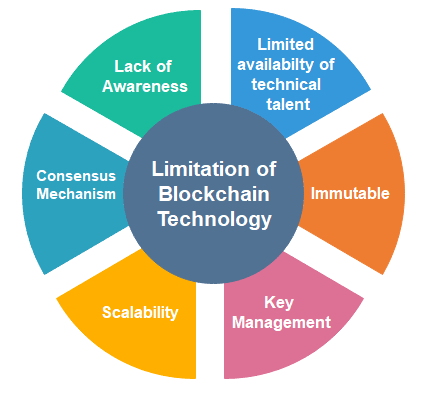 Sources: https://www.javatpoint.com/limitation-of-blockchain-technology
While Blockchain technology has brought with it numerous advantages, it also faces certain limitations you should be aware of if you ever plan on using it either as an individual, or an enterprise;
The cost of transactions and fast network speed of most Blockchains is very high and hard to maintain.
Risk Of Errors – As with all human transactions, the risk of error when networking is very possible. If your Blockchain acts as a database server, all the data needs to be of high quality, and a single error could easily tarnish everything.
Transactions can often be slow to process, as nodes tend to prioritize transactions with higher rewards. This can lead to a bunch of transactions piling up.
Conclusion
Bitcoin is a prime example of how important Blockchain has become. And every day, Blockchain technology continues to expand to assist various industries, aside from the tech industry. In a way, Blockchain has become a more advanced form of the internet. As Blockchain becomes more widely used, the chances of it taking over the digital future increases every day.