Quite a few things that you might desire can go unfulfilled due to lack of funds. If you are considering taking a loan to fulfill your desires and aspiration, the procedure that it requires could be quite tedious. The paperwork involved and the time the banks take to process your loan can be daunting.
With regular loans, sufficient collateral is another issue. In such cases, what can be the simplest solution? Going for a personal loan!
A personal loan is a form of unsecured loan and can help meet your immediate financial needs. Personal loans are provided by Banks, Micro Financial Institutions as well as instant personal loan apps.
Here are 8 benefits of a personal loan that will help you understand why it can be the better option for you.
No Collateral Required
Personal loans are unsecured loans. This means you do not have to arrange for any collateral. Additional security to the lender in the form of cash, shares or any other assets is not required.
In this case, creditworthiness is important. Your CIBIL score is taken into consideration apart from your previous repayment record.
No restriction on how you can spend the money
The most important benefit of a personal loan is that you can use the money wherever and however you want. Wedding, holiday, gadget, business investment or giving a facelift to your home, you can spend the money as you wish.
It gives you the financial flexibility you need, whenever you need it. Unlike a home loan or a car loan that must be used for its intended purpose alone, with personal loans, you have no such restrictions.
Tax Benefits for Personal Loans
Personal loans also come with some tax benefits. It depends on the usage that is made with it. Tax deductions are permitted for some purposes such as:
Education
House renovation
Purchase
Business expansions
Investment for new business of the borrower
Interest paid on the loan used for such purposes can be claimed as a tax-deductible expense.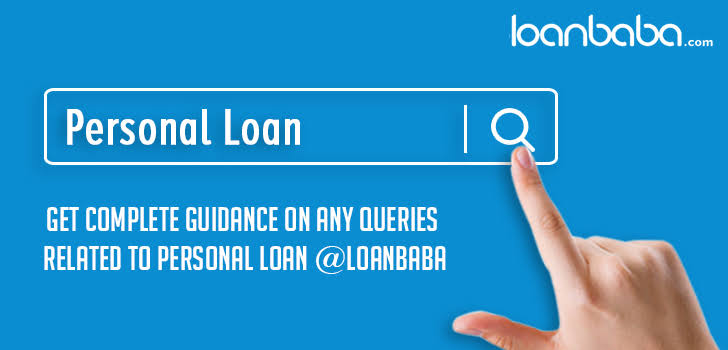 Easy Disbursal
You can get your personal loan within no time if you meet the eligibility criteria. A good credit score is important in this case.
Some of the banks provide the facility of online approval of personal loans for existing customers. There are quite a few instant personal loan apps as well that have recently been introduced and provide short term personal loans.
You can look for the best ones through online reviews. In most of the cases, there is no processing fee for an instant loan. Personal loans also come with the benefit of early foreclosure without any additional fees.
Pocket-friendly repayment
You can pay off your Personal Loan in easy installments or EMIs. EMI calculators are the best method to check your monthly installments. The terms of repayment are flexible.
Another benefit is that you'll find reasonable repayment terms for a tenure that will allow you to pay affordable installments. The repayment term can be from as less as 9 months. This will help you manage your monthly payments.
CIBIL and Credit Score Upgrade
Credit Score is important. Personal loans count toward your credit score in terms of types of accounts you have. You have different accounts that add to your credit score in a different manner:
Revolving accounts such as credit cards: These show your track record with loans that do not have a regular repayment schedule. Instead, you have an upper limit. You can keep using the credit till you hit this limit. Regular payments ensured you have sufficient limit.

Installment loans: These, on the other hand, have a set term. You need to make the same payment every month. This affects your credit score in a different manner. Having it included in your credit report can add a small boost to your score.
So if the loan is for a planned purchase that you would have put on a credit card otherwise, it can make sense to get a personal loan. A personal loan can then positively affect your credit score.
Low-Interest Rate
Personal loans come with lower interest rates as compared to credit cards. There are a few factors that affect the interest rates.
A good credit score again plays an important role.

In case of stiff competition among lenders to attract customers, you can always have a chance for negotiating rates in certain cases.

Lenders also assess risk in terms of default, which means your interest rate can depend on your ability to repay the loan amount in the future.

A high-income job and no other substantial liabilities in place.

A long-lasting working relationship that shows job stability
With these you will definitely earn the best interest rates possible for yourselves to fulfill your needs.
Organizing Outstanding Debts
Do you have debt across different credit cards? These come with high-interest rates. In such a situation, a personal loan can be a good way of consolidating the debt. How do consolidating debts help?
Allow you to keep better track of payment due dates.

With the right calculations, it can save you interest over time as well.

A single larger personal loan is being used to pay off several smaller debts with high interest.

You can pay off different loans such as student loans along with credit cards.

The benefit lies in combining different kinds of loans in one place with a single interest rate
As you can see, a personal loan comes with a number of benefits. It can help you plan your finances well, help you fulfill short term goals and help save interest on your outstanding amount spread over different instruments. Keep the following things in mind and you can meet your financial goals without any hassles.
Interest rates

Processing fees

Pre-payment fees

Good credit score

Plan your expenses

Calculate the EMI properly