We use our cell phones daily to call, text, and surf, among other things. That is why there is an increase in fraud, bullying, and cheating. It's easy to challenge anyone when you are on the other end of the phone.
That is why investing in spying apps is essential. They can help you see what your target is doing without having the phone. On the other hand, you may not know which solutions will spy on a cell phone without having it.
So, take a quick look at our five simple recommendations. They don't need much apart from your reading ability and some details about the victim's phone.
Part 1: Spy on a Cell Phone with Minspy without Having It
Minspy is one of the few apps that simplify the art of spying on cell phones. It's applicable to Android and iOS devices, where no rooting or jailbreaking is required. That is why millions of people in more than 190 countries are using it to spy every day.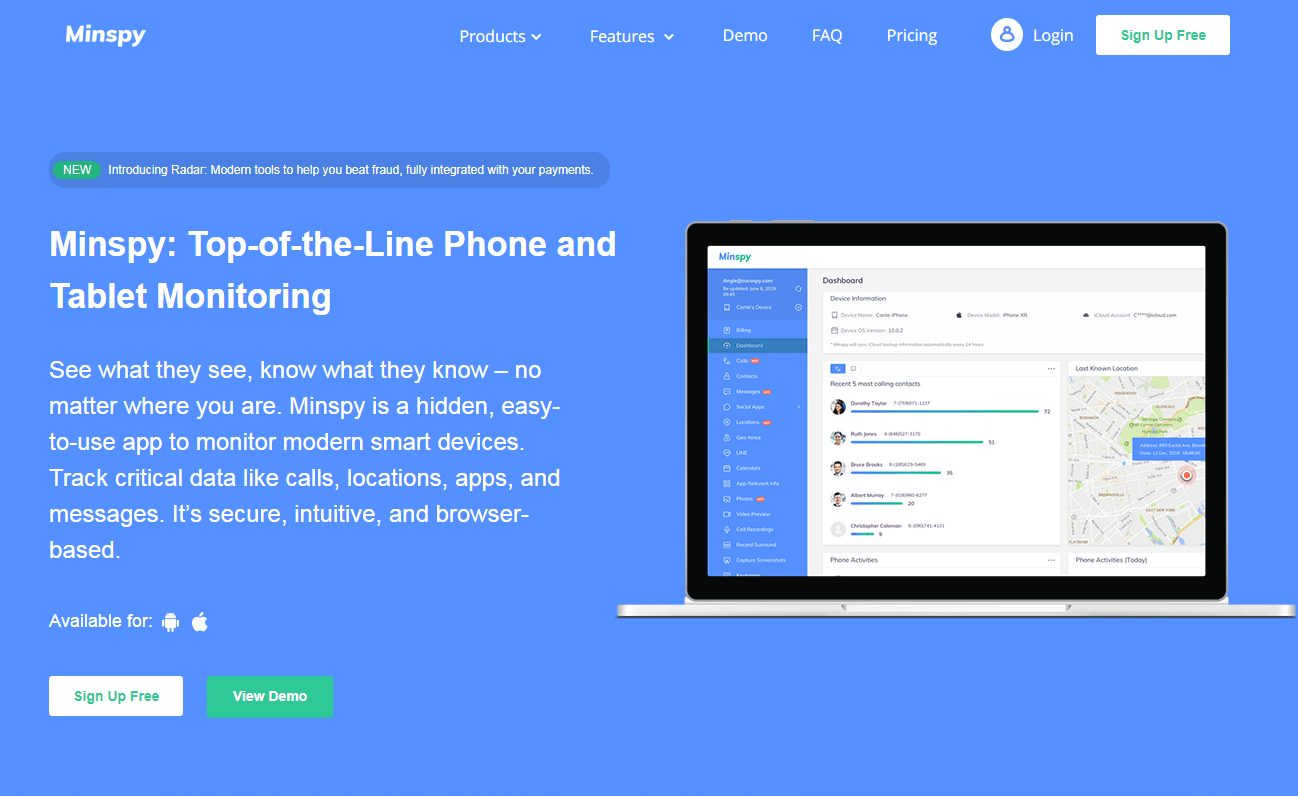 It also goes ahead to hide when spying on cell phones. The stealth mode operation helps with that as Minspy fetches almost every detail on the targeted phone. To get the data, you need an online account with Minspy.
That way, you get to spy on the phone without having it. This solution delivers all the calls, messages, contacts, location, and social media activities. The mentioned features are just the tip of the iceberg. Once you acquire it, you will spy on more than 30 items from the phone.
To get there, you have to install it once on an Android phone. Minspy is compatible with OS version 4.0 and above, giving you the advantage of spying on a wide variety. If you are spying on an iPhone, then there is no need for download or installation.
Minspy will use the iCloud ID of that phone to spy on the data. What's required of you here is to verify it on the website after signing up for an account. After the setup, regardless of the platform, the results will be in your account.
You can log in anywhere as long as you have an internet connection. The web portal displaying the information is compatible with all browsers. When using Minspy to spy on a cell phone, the data is protected from unauthorized access.
What happens is that Minspy will sync the phone's data to the cloud when you log in. When you leave the account, everything is discarded. That implies whatever you see is for your eyes only. Now, here is how you can start using Minspy to spy on phones without them.
How to Spy on Cell Phones Using Minspy
Step 1: Sign up for an account on Minspy's website and proceed to purchase the plan that suits you. You will later receive a confirmation email with all the relevant details. In Android, it will also have a download link.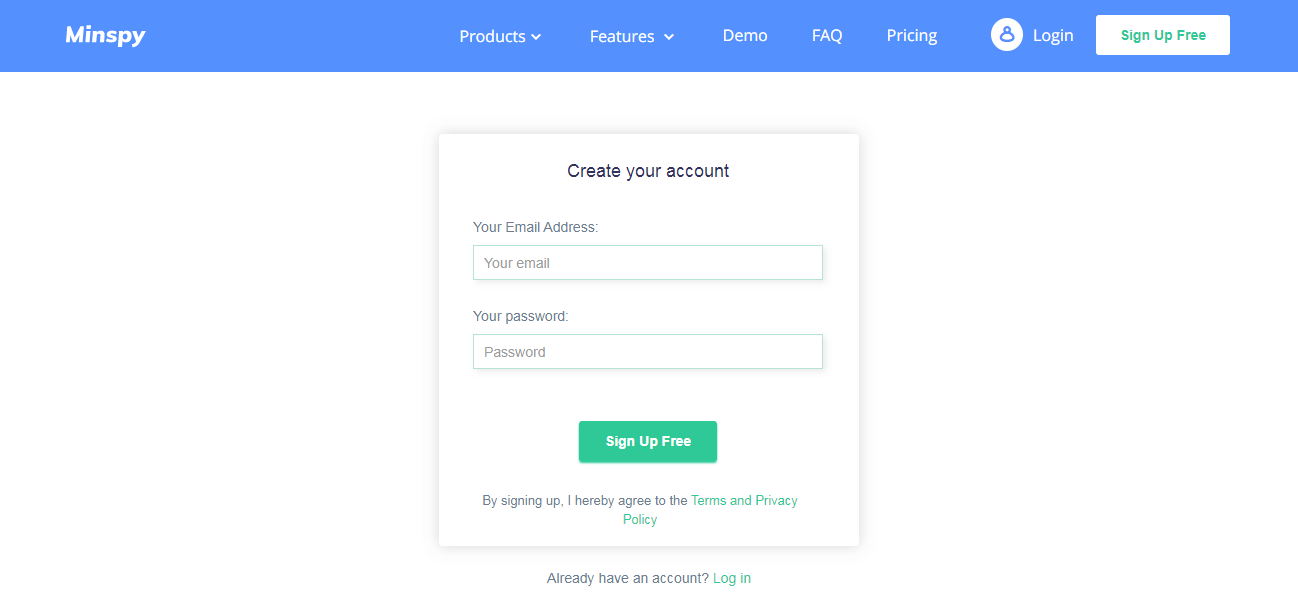 Step 2: For iOS, after the email, login to your account and verify the targeted phone's iCloud ID. Next, select the device you want to spy and wait for the syncing.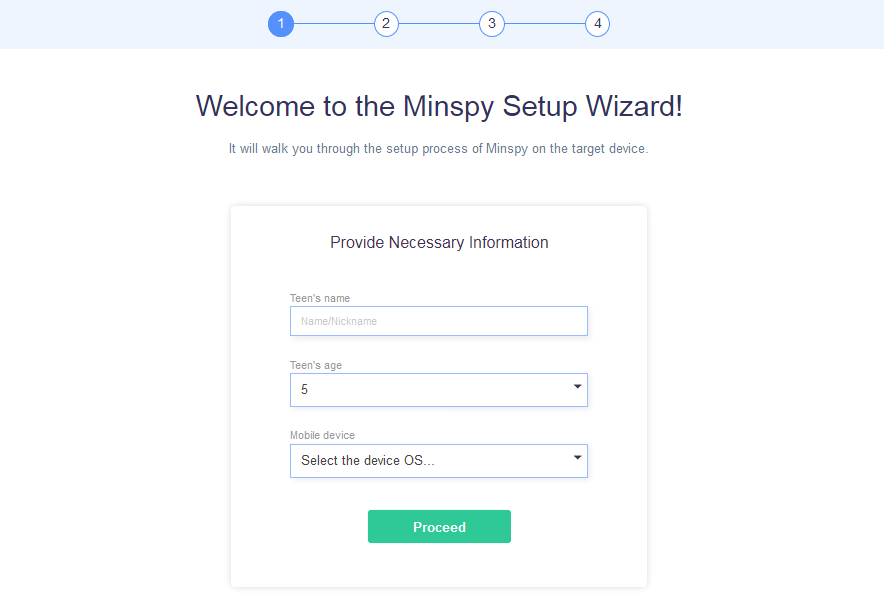 Step 3: For Android, use the sent link to install Minspy on the targeted phone. Make sure you activate stealth mode and then proceed to finish up the installation process.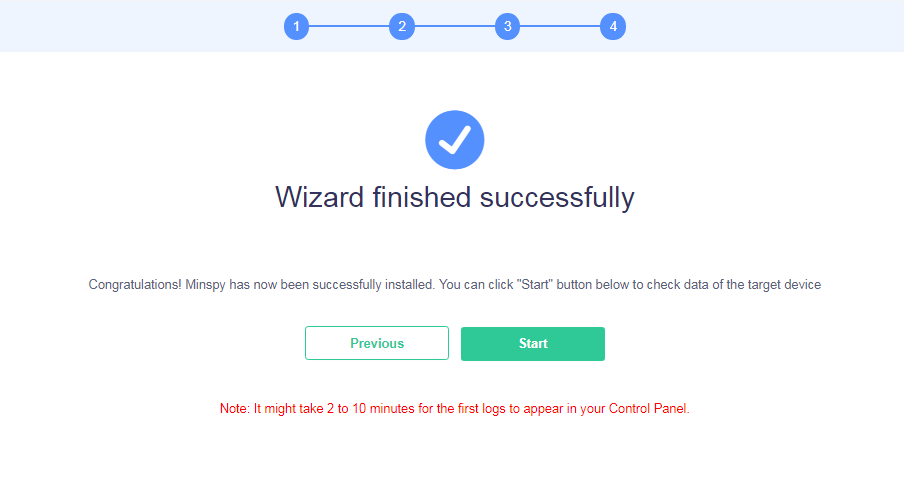 Step 4: Once you re-access your account, the dashboard will be there waiting for you. It will have the phone's summary and a plethora of features on the left menu.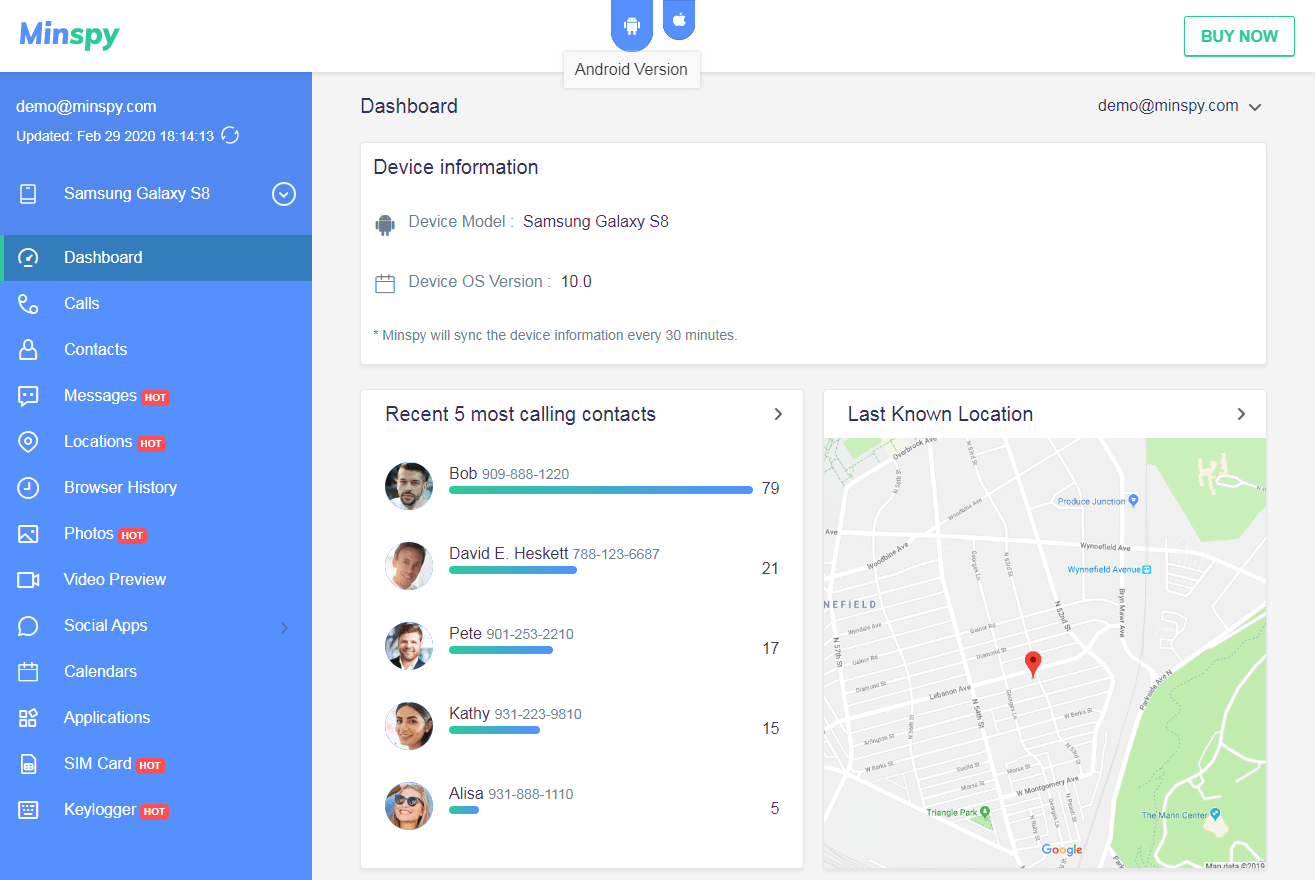 To spy on the phone, click on the links on the menu, depending on what you are looking for.
Part 2: Spy on a Cell Phone with Spyier without Having It
The next simple way on our list involves the Spyier solution. It can spy on a phone and deliver the details somewhere else, away from the targeted device. You can deploy it on both Android and iOS without any rooting or jailbreaking.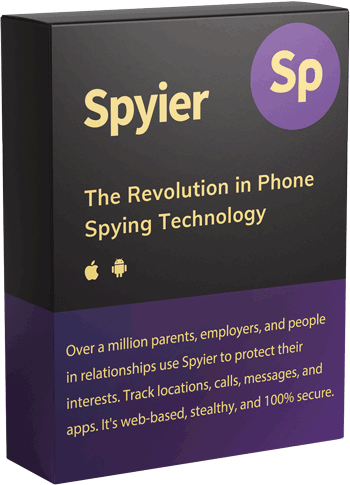 Androids require you to install Spyier once on that phone and activate stealth mode. In iOS, the iCloud ID will supply all the needed evidence. After that, you can log in to your account to see what Spyier has found out.
Some of its features include calls, location, media files, and browsing history. To find out more, visit the main website. Spyier is compatible with Android 4.0 and above and iOS 7.0 or later.
Part 3: Spy on a Cell Phone with Spyine without Having It
Spyine can also help you spy on a cell phone without having it. If it's an Android, you only need to install it once on the phone and then get the information in your account. You can also use it in iOS, but there is no download or installation required here.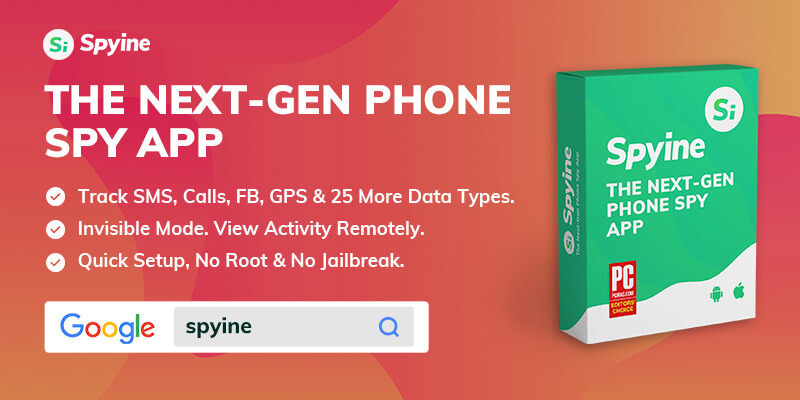 Spyine can use the iCloud credentials of the targeted phone spy on every detail remotely. There is no rooting or jailbreaking involved here. It also uses stealth mode to hide, which means the culprit is never aware.
The data you get in your account includes contacts, social media activities, and calendar information. There is more to that on the web-based dashboard, so you should check the main website. Since it works with all browsers, you have permission to log in using any device.
Part 4: Spy on Cell Phones with Spyic
Here is another spying application that millions of people have been using across the globe. Spyic will also spy on both Android and iOS devices without rooting or jailbreaking them. It also makes use of stealth mode when spying.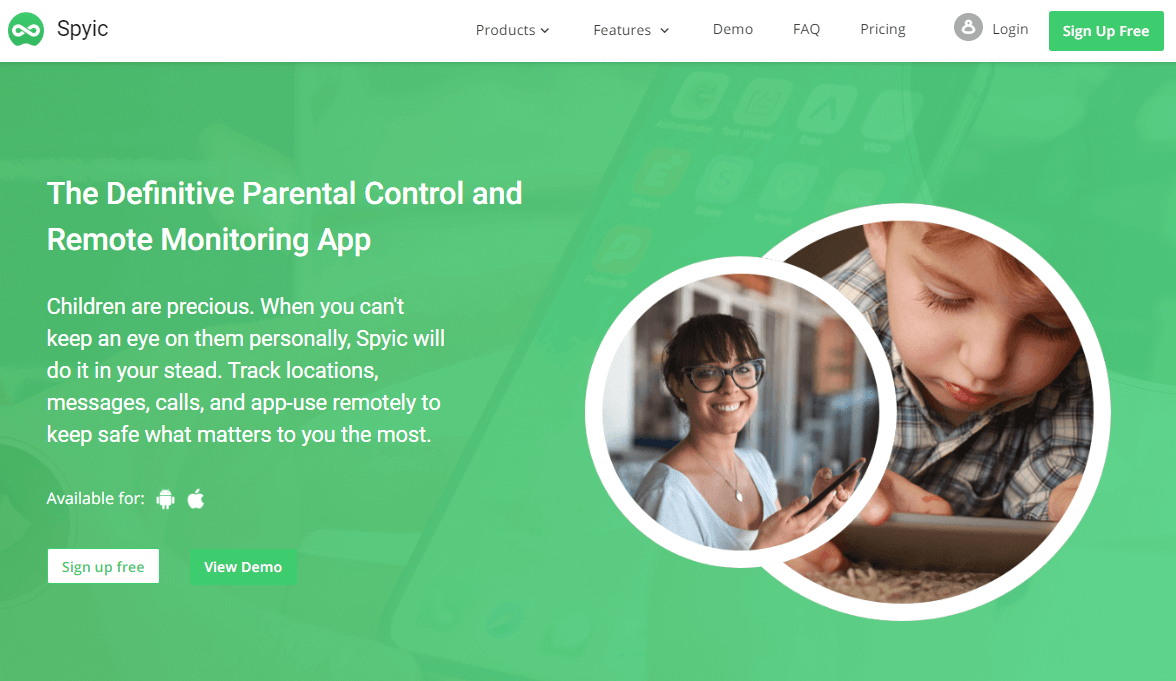 It's, therefore, undetectable all through. Androids require a one-time installation while iOS can be spied using the iCloud. After the setup, you are now free to log in anywhere to see the results. All you need are your account credentials and an internet connection.
Spyic can spy on calls, SMSs, installed applications, photos, and videos. The dashboard is fully compatible with all browsers.
Part 5: Spy on cell Phones with Cocospy
The last solution on the list is also as simple as the rest above. Neatspy does not need much apart from setting it up on the targeted phone. Later, everything from calls to keylogger reports will be in your online account.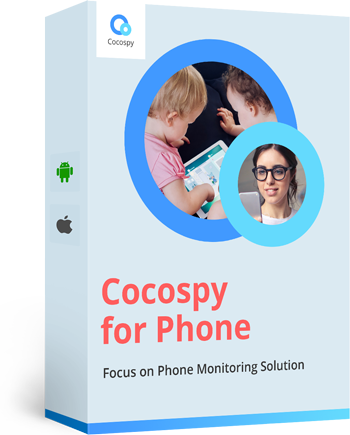 In Android, you only need to install Neatspy once on that phone. In iOS, Neatspy makes use of the iCloud login details of that phone to spy on it. In both phone platforms, you don't need any rooting or jailbreaking.
The control panel in your account works with all browsers. So, you can access the targeted phone details anywhere if you have an internet connection.
Conclusion
Spying on a cell phone is possible without having it. As you have seen, our five solutions are simple since they don't involve the hacking concepts you may have heard of. All you need is setting up an app like Minspy on the targeted phone once.
After that, it will be all about remote monitoring without the phone. Our solutions get the most out of the phone, too, while remaining hidden. The only thing that will notify the user of their presence is you.