Simple to Use: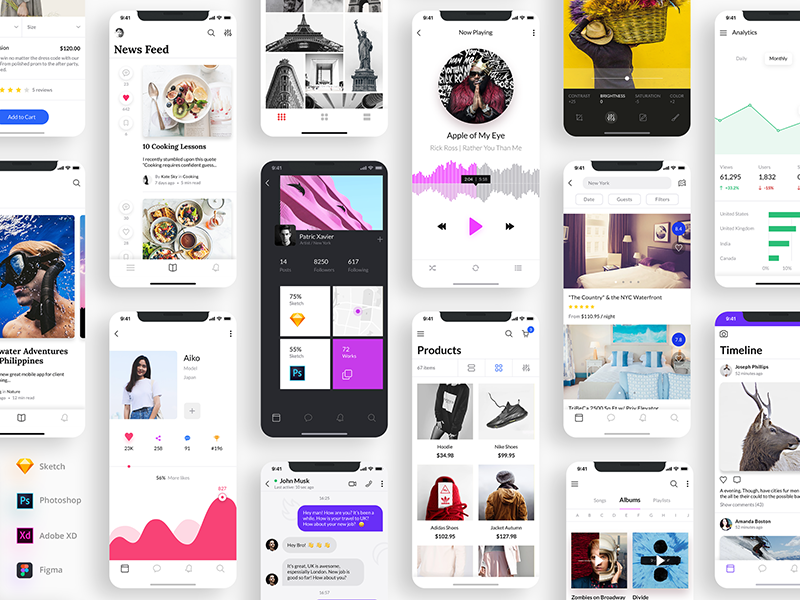 iPhones are very easy to use, That's the whole core philosophy of everything that Apple creates. iOS is very simple and Intuitive at the same time. You do not need a genius to teach you in using it, iPhones also comes with Tips App so you can easily get started and get the most out of your New iPhone.
Trending Design:
Apple focuses on making iPhones Appealing to the masses. You wouldn't find much better looking Android Phones other than from quite a few manufacturers.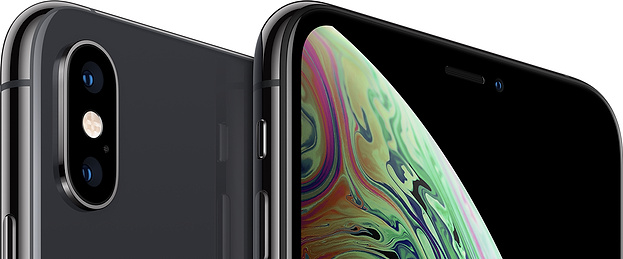 Whenever  Apple decides to do something different with their iPhones and Apple Products, You would see companies get into it and adopting Apple's Ideas which really says the success of Apple in making Popular design.
Apple decided to Ditch headphone jack in favour of huge battery size and AirPods, Everybody criticized Apple in the beginning and now AirPods is the best selling product during the Vacation and Festival times where it completely goes out of stock soon. It is just hard to find AirPods with such a huge demand. Soon OnePlus, Samsung and Google also removed headphone jack in their phones.
When Apple decided to ditch Bezels on iPhone X and came up with Notch Idea having all Useful sensors like Face ID which is a new way to unlock your smartphone with just 3D Facial Recognition, Never been done on any smartphone before. Companies Blatantly copied the Notch and Added Normal Facial Recognition as Update to Camera which is known to be less secure than the one on iPhone with 3D Face ID.
Better Camera:
We all Take many selfies and pictures in a day, And so Having a Good camera matters a lot. Apple iPhones are tuned in by Apple specifically to take the best pictures which could be shared via Social Networks, Friends and Family.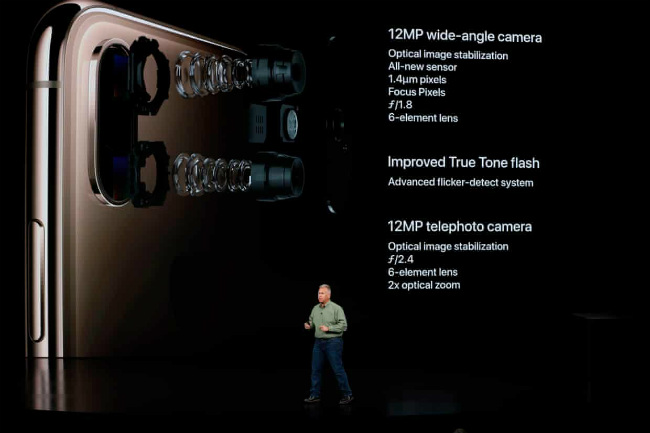 iPhones have Portrait mode which Apple kept improving over years, Portrait mode creates a Depth-Of-Field effect which makes the subjects look pop up and also it lets you choose around 5 studio like quality effects to add portrait lighting effect making all your pictures more dramatic. The iPhone X series also allows you to shoot selfies in            Portrait mode which extends to devices like iPhone X, iPhone XS, iPhone XS Max and iPhone XR.
Apple Ecosystem:
iPhones come with a set of System Apps which offer very useful features like Watch App which connects you to Apple Watch, Weather App which is very beautiful to Display Weather with Animation you can easily add other locations to check for weather, The built-in Safari Web Browser which prevents Google, Facebook and AD agencies from spying on you, Apple Maps which is the best alternative to Google Maps, iCloud where plans start just from 1$ for Cloud Storage storing all Important details like Photos, Mails, Contacts, Calendars, Reminders, Safari Browsing Activities, Notes, Siri Interactions, Keychain to store all Important Passwords, Find My Mac with Location Tracking for finding your stolen Mac, Preconfigured Stocks Details like AAPL, S&P 500, and BITCOIN and Home App with Configured Lights, Locks, Thermostats, and HomeKit enabled iOT Accessories to be controlled, All of them safely secured and protected on iCloud.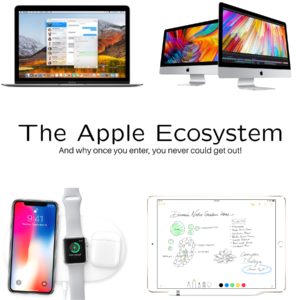 Everything works well together, If you start working on an iPad and You can pick up where you left off on a Mac or iPhone to make changes directly on the document using iCloud which is very useful.
Apple watch is not only a Fitness Tracker, It works beyond that in being Intelligent to Unlock the Mac for you. Apple watch also act as a Remote Control for your Apple TV or iTunes.
If you also have AirPods, Your Life would be easy on Apple Ecosystem. You just need to unbox airpods out of the Box which it came along with and It instantly pairs along with your iPhone, Mac, and iPad, You do not need to be a Genius or read a Huge Documentation, in pairing an iPhone, iPad or Mac with it.  Apple Products are designed in a way to keep everything simple to a user.
Preloaded Bloatware Apps on Android:
Meanwhile, on Android Phones, Companies Have a habit of Stocking Useless Apps forcing on the user which can't be Uninstalled. You will have Two Gallery, Two EMail Apps, Two Cloud Storage App Providers, Two Messaging Apps and More like this Bloatware exist on Android.
Android users often get confused when using two apps, Failing to recognize or not knowing how to interact with the App without having access to Documentation or Help. On An iPhone, everything is Intuitive and seamless, More Natural to Interact with, Which is where iPhone scores big.
Software will be always on the bleeding edge:
Apple always makes sure that all iPhones are in the latest software update. Unlike Google which pushes latest software updates with major version only through a Google Nexus or Pixel Line up by selling you their own Hardware. Only after Few Days, Other Nexus / Pixel line of Phone get the major version of the Update.
Software Updates on Android phones like LG G5 only gets one major Update and Get its Nougat update only after 6 Months. The Android's Commitment of 2 Years Updates is never fulfilled like being left away with just one update.
The common Android user only has left with a choice to Upgrade newer phone in order to experience the new features of the Latest Operating system or Break the Bootloader by unlocking it for an Unstable Insecure 3rd party Custom Android from Hackers. You may be vulnerable to Potential Malware which steals your passwords and Having Access to all your Banking Details.
Security:
Security is the Highest priority on Apple Products. When you buy an iPhone, You can be assured that Apple protects you from all potential online intruders and Hackers. Apple recently introduced New features that limits Companies to track of the web use and Location with the iOS 12. The Introduction of Anti-Tracking features of iOS 12 makes it more difficult for Facebook or Google to track browsing habits of iPhone users.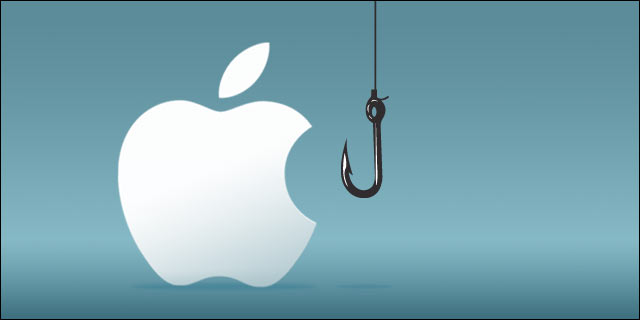 Apple advise you to always making sure of keeping your iPhones updated as they give you the latest security updates right after a Vulnerability is discovered. Meanwhile, many New Android phones are still vulnerable to Potential Malware and Viruses when a Security Vulnerability is Exposed and Discovered, That is because Android Phone Manufacturers do not follow nor Update Android Phones frequently. So it is Better to always Choose an iPhone to keep you away from Malware, Adware, AD  and Location Trackers.
Performance:
The Performance on iPhones are really fast, Its because Apple makes its own Apple AX Processors which are High-Performance Chips that are Custom Designed by Apple. Apple iPhones only need less RAM and Performance exceeds better than Android Phones.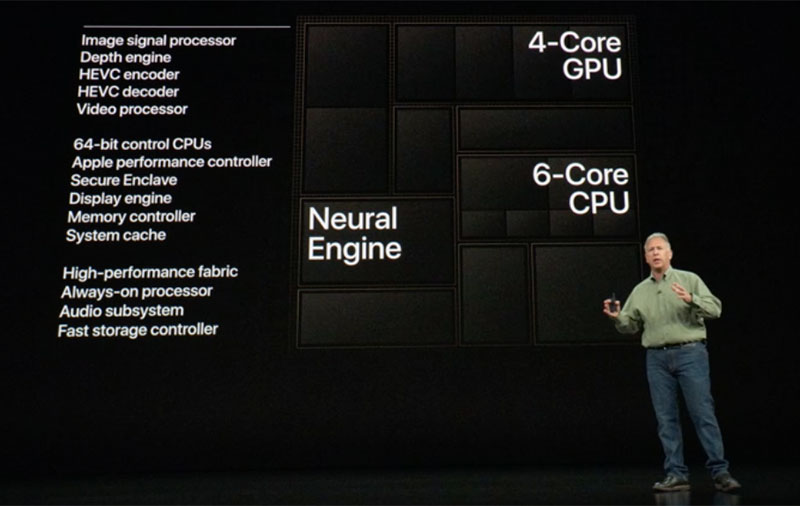 Most Android Phones even with 8GB RAM and a Latest Processor tends to struggle loading Apps which Demand Huge Resources, Meanwhile iPhones Blazes itself to the finishing line and Also Smooth to scroll and Immerse yourself with 60 FPS Games.
iPhones are definitely a Huge Win in performance, Load a Couple of Benchmarks if You only believe in Benchmark scores. You'll be surprised to see iPhones are the best.
As the Both Hardware and Software is Controlled by Apple, The iPhones Deliver a Good Long Battery Life even with latest iOS Updates, Making the iPhone smart with new features being fast and fluid.
Apple App Store:
Apple has its own Team who are experts in discovering new apps everyday with useful features. Apple's Team curate from Millions of Apps and Games in App store to make it really easy in finding new undiscovered Treasures lying somewhere around in the corners of App store.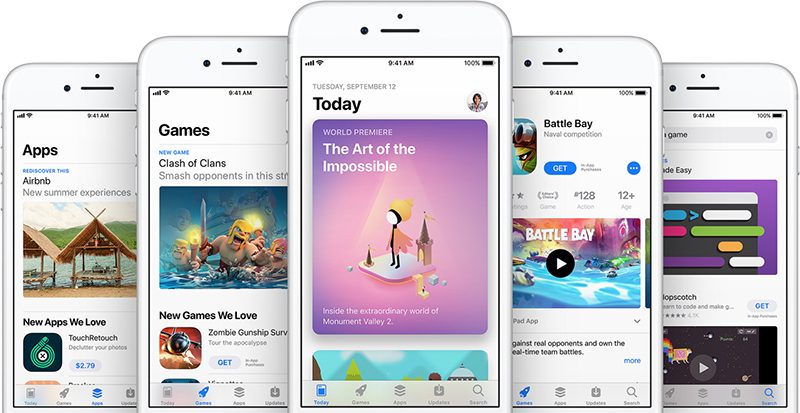 Apple's Team test new apps in App store to make sure they do the same as what they're supposed to do like in given description. Once an App passes their set of Tests, It is then brought to everyone's Notice with the recommended lists. So you can able to discover new apps every week and impress your friends and family.
Fun with iMessages:
Most of the iPhone users prefer an iPhone only because it is pretty simple and More Powerful. You do not just use the default iMessage for sending messages to people, You could also send Animoji with the help of Sensors in the Notch, Share Photos and Videos as well. You gotta be an iMessage user to discover the Endless Fun right from sending a Handwritten sketch of an Artist or Even shooting lasers at your people, You got it!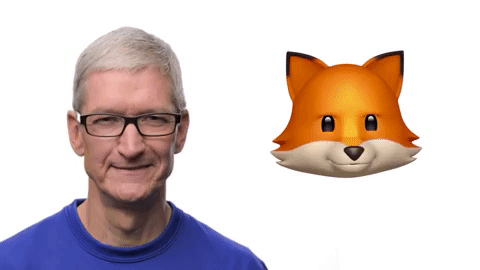 Apple's Commitment to Privacy keeps iMessage conversations private with every message encrypted end to end. You could not say that with default Messaging Apps on Android.
Privacy:
iPhones can help you to protect your personal information. Most of the Android Phones is not Secure and Encrypted, Your Data will be accessed by Multiple Ad agencies and Networks of Companies to study and read from it. But only on an iPhone it is encrypted right from the start and Protected with your Passcode, Face ID and Touch ID.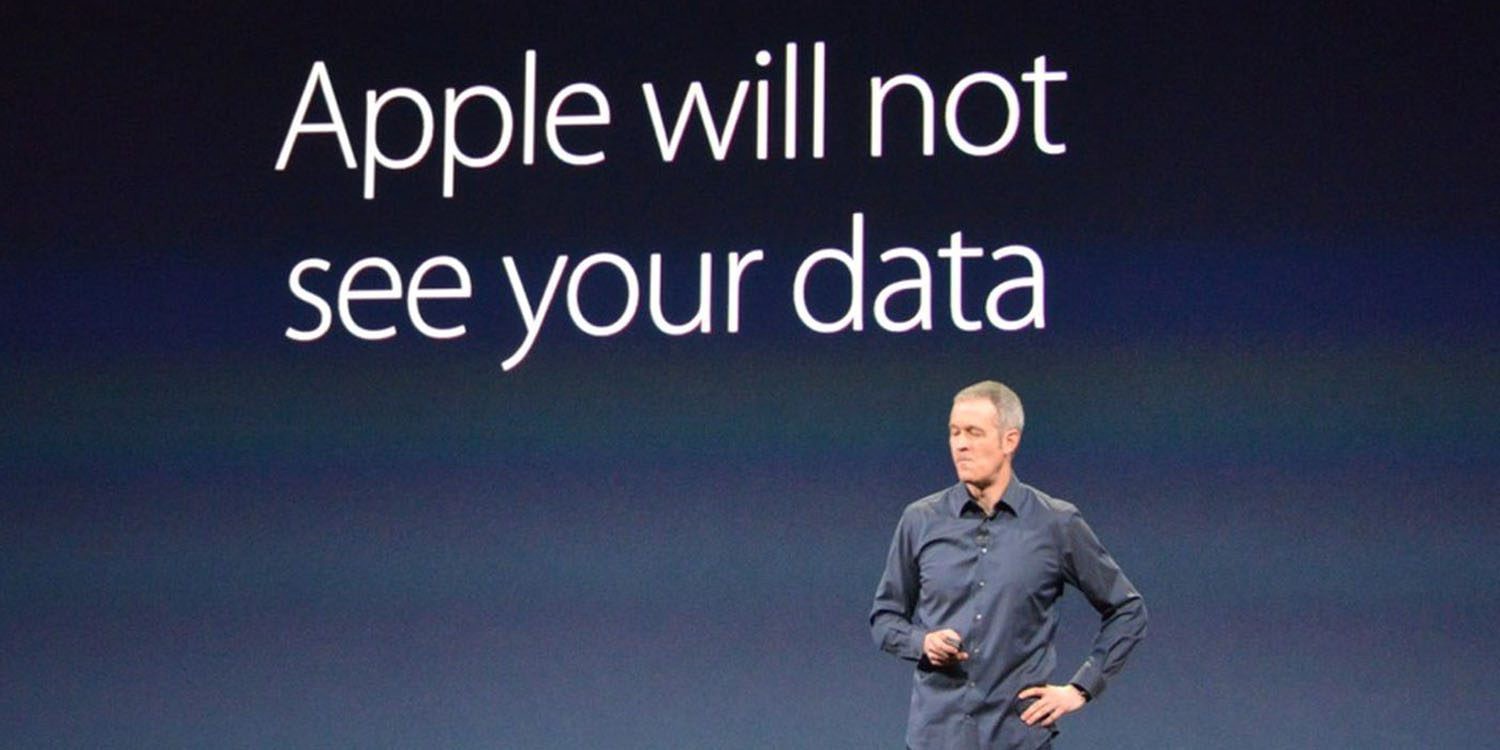 Also, Apple takes it a commitment to keep your privacy secure as their only business model and Will not sell your information to anyone for any reason, so which means when you use Apple Maps with Location Access or Visit Private Sites on Inbuilt Safari Browser, All of it is encrypted and protected right under your fingertips. The latest software updates also help you to protect your device and your data from any discovered security vulnerabilities or threats.
Apple's Award Winning Support:
Android on Google Pixel has Inbuilt chat support but that is been handled by a robot with a custom response which makes it really annoying when the other end doesn't really understand what you really meant. Often there is other Chat support from other Android Manufacturers who will not even reply to a mail when there is a Bug and users are left out for months searching in forums for Answers.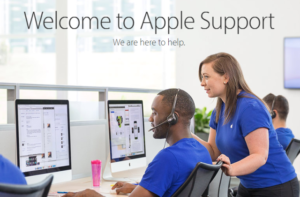 Until Android manufacturer addresses the issue in next major update or Maybe months later in fixing the Bug, There is not really a potential fix for it. Android users are forced to root or flash custom ROM's by breaking bootloader or downgrade to keep their phones running.
Meanwhile on the other hand with iPhone, No matter at what corner of this world you stay in, Apple's Team who also happen to be real human beings are ready to help right from introducing you to New Features and walk through with your whole iPhone. You can also call them for Telephone assistance or Chat Online. Download the Apple support app for any Queries and also get back via Social Media with @AppleSupport on Twitter.
Apple cares about the Environment:
Apple cares deeply about the Environment so whenever they create a product or service, They always think of how to lessen the impact on our only habitable planet which we live in today.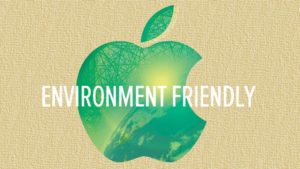 Now That Apple data servers running completely on a 100 percent renewable energy according to Tim Cook recent tweet, You could be assured that the iMessage which you send to late night friends at 2 am, Or Make a Facetime call with your crush or Asking a Siri for a Joke, It is all handled by 100 % Renewable energy servers.
User Satisfaction: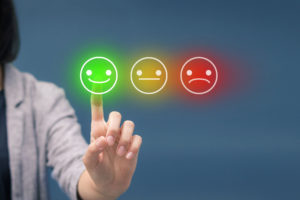 Apple iPhones are the world's most loved smartphones, 99 Percent of the People with an iPhone X series say they love it. Which really makes a lot about the satisfaction rate of people with an iPhone.
Source
Move to iOS: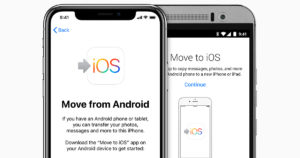 Moving away from Android to iOS is really easy. You do not need to save anything before making the switch to iOS. Just download the Move to iOS App from Google Play Store and The App securely transfers all the content right from Photos, Videos, Contacts, Messages, and Even Google Apps.