A CNC lathe uses Computer Numerical Control technology. CNC lathes are used in the manufacturing industry and by hobbyists to create customized components from workpieces of materials like metal, wood, and plastic. CNC lathes are quickly replacing older and more traditional production lathes, and with good reason. They can be easily set up and operated, they offer precise repeatability, and they provide unparalleled accuracy. Let's find out more about CNC lathes and discover how they work.
An Overview of CNC Lathes and How They Work
CNC lathes are pretty much modern versions of carbide tooling processes. The design of the components is created in CAD and CAM software processes that are turned into G-code. The lathe is then programmed with the G-code instructions to create the specific custom components automatically.
The CNC lathe itself is controlled by a menu-type interface on a computer device. Thanks to the technology incorporated into CNC lathes, machine operators do not need to have as much of a thorough knowledge of the tool as they would have to have for using more traditional lathes that require more manual labor.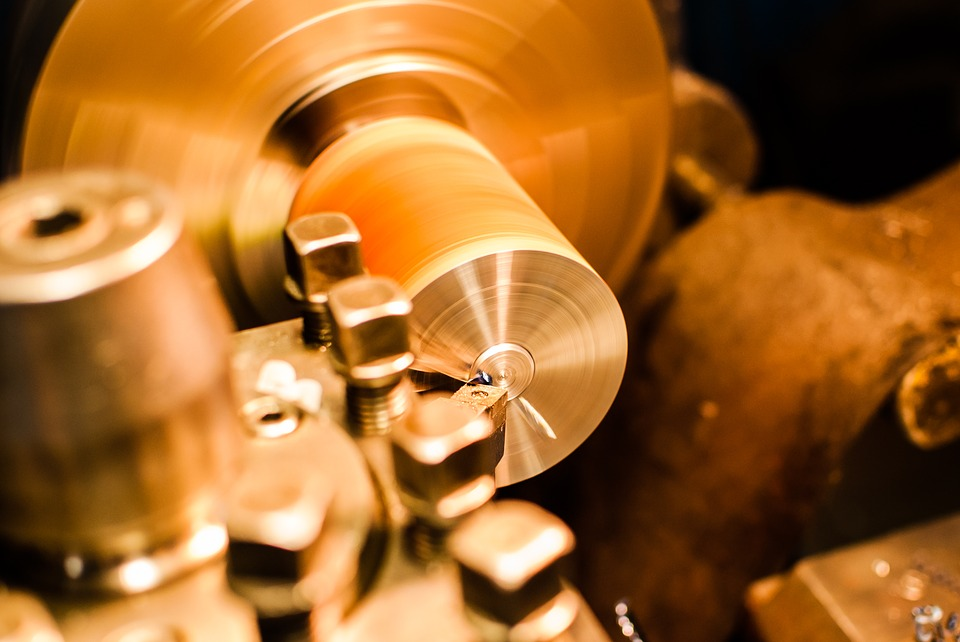 CNC Lathe Designs and Parts
Various manufacturers produce CNC lathes, so there are various lathe designs available. If you are looking to buy a CNC lathe, you could purchase one new, but there are also many top-quality used lathes for sale that are just as good as brand-new ones. Although specific CNC lathe designs differ, they mostly have some of the same parts:
· The turret holds the tool holders and indexes them appropriately.
· The spindle holds the workpiece of metal, word, or plastic in place.
· Slides enable the turret to move in several axes simultaneously.
Other notable parts of a CNC lathe include:
· Headstock: This part comprises of the spindle, the speed change, and the gear shifts.
· Gearbox: This is responsible for controlling the speed of the motors.
· Tailstock: This is a movable part that can be changed as required for each component you wish to make.
· Saddle: Located over the carriage, the saddle helps the cross slide to move forward and backward.
· Composite Glide: This is a helpful tool for when you are working in materials that need sharp and precise angles.
· Apron: Located in front of the saddle, the apron contains parts like hand-wheel and lever systems so that you can easily adjust the carriage rotation on the bed.
Types of CNC Lathes
There are two main types of CNC lathes: vertical ones and horizontal ones. Let's look at each one.
Vertical Lathe
With a vertical CNC lathe, the workpiece rotates while in an upright position, enabling the spindle to reach difficult angles and positions. The vertical positioning also means the workpiece remains stable throughout the operation of the lathe. Vertical lathes are typically used for working on large and heavy materials.
Horizontal lathe
Horizontal CNC lathes are more commonly used. The tools rotate a workpiece in a cylindrical manner. While it rotates, the lathe works on the workpiece to create the desired form and shape. Horizontal lathes are typically used for more lightweight materials.
Types of CNC Lathe Operations
Facing is one of the simplest and most common lathe operations. It involves shearing a workpiece from the end so that it can fit the right angle of the axis and get rid of any marks. Another common operation is tapering. That involves narrowing the shape of a workpiece to a cone shape using the lathe's compound slide. You can easily alter the angle of your operation by adjusting the compound slide. Other widely used CNC lathe machining processes and uses include:
· Knurling.
· Threading.
· Drilling.
· Boring.
· Reaming.
· Parallel turning.
· Step turning.
· Taper turning.