When most students join college, they have lofty ideas that it is all about fun, partying and socializing. Within a few weeks, however, all this changes when every teacher starts handing out assignments and tight deadlines. If you have just joined college, there is a sense of disillusionment when you realize there are multiple deadlines to beet every new week.
Without proper deadline management, you might end up stressed which affects your academic performance. This article examines tips to deal with unending college deadlines such as creating a time planner, working with a custom college essays writer, setting goals, creating the best study workspace among others.
Keep reading to learn how you can overcome college deadlines.
Make A Realistic Time Schedule
The first step in managing college deadline is setting a schedule which includes all your pending assignments and other crucial tasks. Every task must have a deadline and you must allocate enough time to complete it.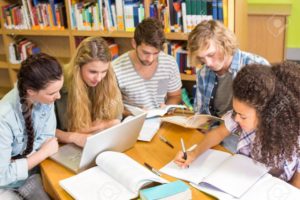 When you look at your time-schedule, you should get a clear overview of all pending academic tasks and a guideline on when you should have completed these assignments. When creating a schedule, remember you have other responsibilities in your life.
Prioritize
If you want to stay ahead in all your college assignments, you need to reorganize your life. You have to create a perfect balance between studies and social life. It is true that you want to enjoy your social life but this should not be at the expense of your studies. According to https://www.studential.com prioritizing means establishing the order in which you intend to do your assignments.
Remember the main goal of going to college was to attain an education and as such, all academic tasks must take priority. When planning your life, make sure you prioritize your assignments and allocate them more time.
Do it Now
According to an article on the Entrepreneur, now is the right time if you want to beat any deadline in life. If you have a pending assignment, you should start working on it immediately. You should not put off pending work because this will lead to a rush when the deadline approaches and ultimately poor quality assignments.
Create Goals
Without goals in life, you cannot succeed. When you have any problem to solve in life, it is important to set out goals before commencing the project. If you want to deal with multiple college deadlines, set goals that you would like to achieve; for instance, you can say you want always to complete all assignments over the weekend.
Leverage Technology
You can download apps to help you manage time and avoid distractions when studying and these come handy when you have multiple deadlines to meet. They include Todoist, Microsoft To-Do, Evernote, Habitica: Gamify Your Tasks, Google Tasks, Wunderlist, SimpleMind, Remember the Milk, MyHomework App, Trello among others.
Use an Assignment Helper
When things get tough, you can seek help online by working with a reliable homework helper to meet your deadlines.
Assignment deadlines can make your college life topsy-turvy, but with these deadline management tips, you will always stay on top of things.