Finding a home isn't an easy thing to do. We all know it is ardenous task. Going through large lists of flats and houses which you find affordable and worth the price you paid is a brainstorming thing to do. And, once you find good deals over the list, you need to visit repeatedly to ensure that things are alright.
You need to go through various sections and missing on to even one item can be proved to be of significant disadvantage and make you regret later.
Okay, you need to hold on now.Don't freak out as I have told you so much to put you through a mental pressure.
Here are a few guidelines that you need to follow while looking for a flat on rent :
Setting a budget
Most importantly if you are looking to rent a fully furnished 1 bhk flat in Mumbai, you need to make sure to decide on a particular budget that ultimately decides how much you need to invest in an apartment for rent.
Make sure that you don't go out of the scale when looking for an apartment. You should be patient, positive and determined while hunting for the ideal apartment.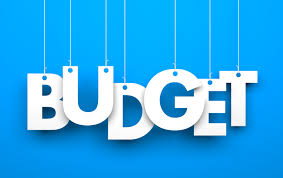 You have to only spend 30% of your monthly income in rent, and save the rest for a smooth flow of your budget. One would not like spending half of your income on the house rent and left on with a little amount of money to pay for your remaining expenditures.
Hence, it is one of the most crucial aspects to keep in mind while looking for a flat on rent in highly crowded cities like Mumbai.
What should you search?
Before turning to this point, you need to get a pen and paper nearby and peep into yourself, to decide for the things you are expecting or the items you want where you will be living temporarily.
Make a rough image of the requirements you want for your stay. It may be any preferred location or near any market place or near your work place. Then, mark areas around those places and start hunting for your flat.
You must start with the fact that where do you need a flat, in a quiet place or a place near the central market of the city. Selecting a place in the centre of the city can be a bit expensive. This is because of the fact that the locations are all closer to every places when you stay in the heart of the city. Therefore, apartments there are expensive.
You also must see whether you want to have a free parking space or a place where your pets could hang out. You need a park nearby for a morning run or a supermarket for emergency stuff. The entire decision is up to you, but these are the few factors you must carefully think about and pen down the information you need. According to this gathered information, your search will vary.
What's more you need to be careful about?
The worries don't end here. You need to look into various other factors like water facilities, electricity, cable, internet utility, network range and much more. You can't just buy an apartment for rent and live as paying guest without being aware of all the essential facilities.
Make sure that the facilities are available without any type of problems like powercut, water not being available in the tap on some certain days, and so on. Check with the neighbours and other households who stay in the same apartment and take the concrete information.
Moreover, you don't want the landlord coming at the moth end and handing over you the bills such as water, electricity, or a cable one. You need to talk to the landlord earlier only of these issues otherwise it may lead to a problem later on and make you regret your decision.
Read before signing.
Now the most important thing that people never care about are the contracts. They tend to act so casually for this matter and don't try to read the further details of the covenant which may prove to be fatal sometimes and lead to unexpected results.
You must ensure getting a copy of the contract and all the rules and regulations. You need to go through every minor detail. An individual must check into the beginning and expiry date.
They should check onto the rental price as well. Sometimes the prices can be unexpectedly designed and that will keep hiking once you move in. So, get a clear conversation with the landlords about the price factor to avoid any problems from coming in the future.
Inspect the apartment to avoid any problems:
You need to check that all the supplies like handles, doors, faucets are excellent and the prior checking must be the reason and to do in your list of the same. Check with the agreement papers. Sometimes the agreements tend to make you regret later.
Verify about the landlord in the neighbourhood and move in only if he or she is a considerate one. Else, you will see him or her at the end of the month, reaching out to you for all bills.
Lastly:
Searching for an ideal flat for rent in the city of Mumbai is very tough. But, it is not impossible. You have to keep patience while you look for places and visit different flats. There are several deals that are exactly what you are looking for. So, what do you need to worry for? Keep up the hunt.