Home improvement businesses have been trying various strategies to attract new customers, boost their sales, and build a solid brand value. One thing that has helped these companies achieve their business goals is offering financing options to their customers.
Today, more than 70% of all home improvement projects are financed, so if you are not offering financing options to your customers in 2020, it is high time that you consider introducing these amazing finance solutions to your potential customers.
Most people hesitate to make a home improvement purchase because of huge costs. These consumer financing options help customers purchase without putting a dent in their budget. These solutions are designed to benefit both customers and businesses, so it's a win-win situation for both.
In this article, you will find everything that you need to know about home improvement consumer financing and how it can help your business reach new heights.
What Are Consumer Financing Options?
Before we get to the advantages of offering financing options to home improvement customers, let us throw some light on its meaning and developments in the last few years.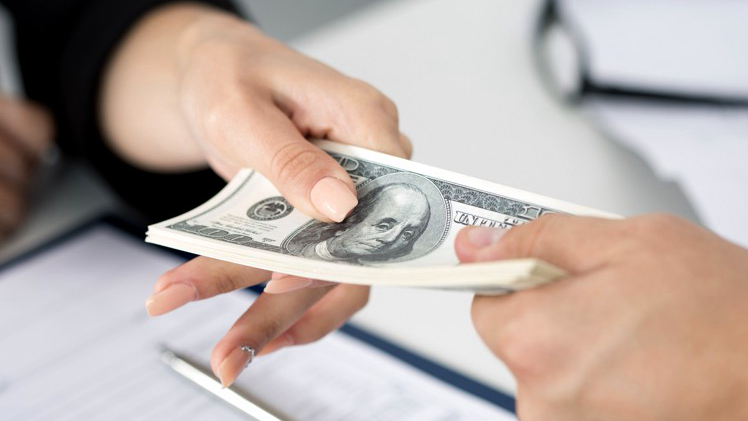 Consumer financing options allow customers to make significant low monthly payments for a particular period of time instead of paying the full amount at once. Businesses of all sizes can leverage these financing options to increase their customer base.
Why Offer Financing Options to Home Improvement Customers?
There are numerous benefits of offering simple financing solutions to your customers. Below are some of the reasons why you must offer financing options to your home improvement customers.
Close More Sales
One of the top reasons why a customer does not buy a product even when they desperately want to is their budget constraint. Offering financing options help your customers purchase with the flexibility of paying back on an installment basis. Including these consumer financing options in your business will help you acquire more and more customers.
Top companies have claimed that they have witnessed an increase of 32% in their sales after introducing these financing options for their customers. Eliminating the stress of paying the full price upfront for your customers will do wonders for your business.
Increase Average Order Value
Home improvement businesses can use these financing options as an effective tool to increase the average order value of their customers. When a customer does not need to pay the full prices of products upfront, they are more likely to add more products to the list while making the final check out.
Top companies show their customers upgrade offers along with the products to Increase the transaction sizes. There are many strategies that you can test and try while drafting the best offer for your customers.
One of the best examples of financing solutions is the lasik eye surgery financing that allows patients to pay at flexible monthly installments.
Boost Business Cashflow
There are many providers in the finance industry that can help you boost the cash flow of your business as they pay you the full price upfront whenever a customer opt for these options. A good cash flow plays a vital role in the overall growth of the business.
Maintaining a good cash flow ensures your business doesn't assume any risk related to the financing solutions. You don't have to worry about not getting paid while your provider manages your customer's payments.
Grow Potential Customer
Offering good financing options to your customers will ultimately grow your potential customers. Most people hesitate to pay the full amount at the time of purchase due to budget constraints. Financing solutions convert those customers in no time who are interested but not capable of paying upfront.
It makes your product and services affordable for more customers that ultimately widens the pool of potential customers. Home improvement businesses of all sizes manage to score more customers with the help of consumer financing options.
Build Brand Loyalty
Everyone can relate to the fact that home improvement projects come at an expensive cost, and most people find it hard to pay the full price upfront. When customers find a brand that helps them in their purchase journey by offering financing options, it builds brand loyalty and creates trust among customers.
Building brand loyalty plays a significant role in long-term growth, especially in the home improvement industry.
Earn Repeat Business
Home improvement is something that a customer will need more than once in their life. They are more likely to purchase from the same brand that has offered them financing options on previous projects. Most companies claim that they have managed to retain customers with the help of financing options.
Best Ways to Offer Financing Options to Your Customers
Offering financing solutions to customers comes with its own business risks, so it becomes critically important that you know and understand how consumer financing solutions actually work.
If you are new to this space, follow the below-mentioned checklist to make the best of these solutions for your business and customers.
The very first thing that happened is when customers get interested in a product or service that they want to purchase, either in-store or online.
Now, the customer can not afford to pay the total amount at once, so he looks for available financing options. For this to happen, your customers must be aware that your business provides such services, so make sure you spend a significant effort into advertising.
A customer will apply for financing using an online checkout cart or through your POS system while your financing provider runs a credit check.
After successfully applying for financing, your customer will know if he is eligible for the financing or not. You will receive full payment right away if your customer is approved for financing options.
Your customer will get the product right away, but they will pay it back on an installment basis. Your financing provider will help you draft the best EMI payments schedule and downpayment for your customer.
Apart from the price of the product or service, your customer will have to pay a small interest rate as determined by your finance provider.
Conclusion
These are some of the most prominent ways businesses can benefit from offering financing options to their customers.
When you offer financing options to your customers, you put your trust in them while making their purchase decision. This simple technique not only build customer's trust but also boost your sales exponentially.