Getting more followers on your Instagram is essential for your brand. After all, more followers equal more engagement, and that equals more sales down the road — which is the ultimate goal of any business.
You probably know firsthand, however, that gaining more organic followers can be a struggle.
The algorithm change from summer 2018 is one reason why. What shows up in Instagram user's feeds is now based on their activity instead of just being chronological, so posts from their friends and family are more likely to show up than posts from companies. And with so many businesses (25 million of them, to be exact) trying to do the same thing as you, it's hard to stand out.
Luckily, there are several tools that can help you speed up your Instagram growth. Here are the five best choices.
Kicksta for Engagement Marketing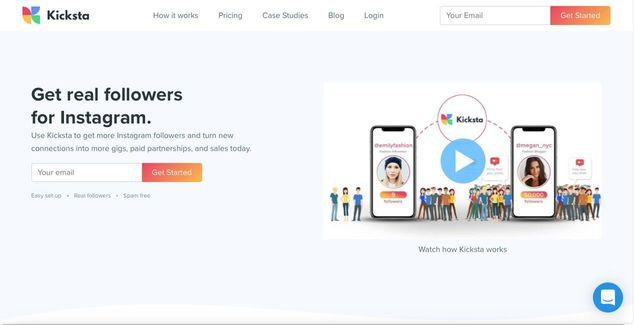 Kicksta is a growth tool that helps you create connections and turn followers into sales. With Kicksta, you don't have to worry about manually making your Instagram grow. Kicksta does the hard work for you while you sit back and watch the numbers climb (this growth tool saves you an average of 2.5 hours a day).
How does Kicksta work? First, you tell Kicksta your target audience; then, Kicksta's smart targeting algorithm starts engaging with Instagram users that might be interested in your business.
Kicksta even gives you your own customer success manager in case you run into any snags along the way — something other Instagram growth services might not do.
"It was super easy to get started and we started seeing growth that same day," said Tim Nybo, the CEO of Vincero Watches, about his brand's good experience with Kicksta. Over 2,000 brands use Kicksta as an easy and painless way to help their social following grow.
A Color Story for Photo Editing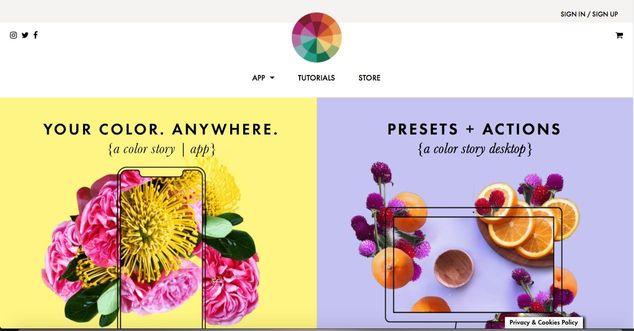 A Color Story is a mobile app and desktop program that gives you the tools to edit and enhance your photos. With 300+ filters, 100+ effects, and 20+ tools, the app has just about anything you could dream of to make your photos look beautiful.
How does A Color Story speed up your Instagram growth? Simple: Instagram is all about the visuals, so posting beautiful, high-quality photos is one of the quickest way to get more people interacting with your feed.
A Color Story also saves you time because it's intuitive to use, with several tutorials on its website.
"The most exciting feature for me is the Instagram grid planning feature. Knowing that I can use one app for editing photos as well as laying out my feed makes this a contender for making me delete all my other apps," said Brittany Taylor, a New England photographer.
Planoly for Instagram Scheduling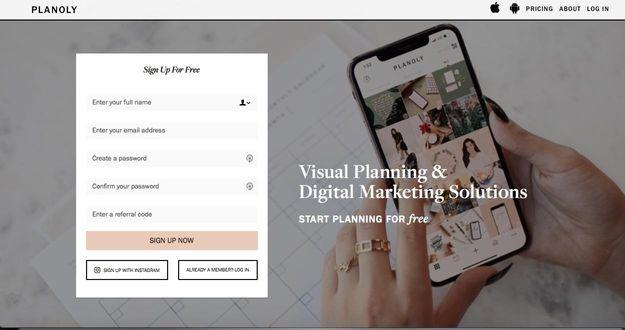 Planoly lets you plan, manage, and schedule your Instagram posts from both your phone and your desktop computer or laptop. With Planoly, you can drag and drop photos to arrange your grid, letting you see how your account will look before you actually post anything to Instagram. When you have everything laid out just the way you want it, schedule your posts to go up whenever you prefer.
While scheduling is Planoly's best feature and what the app is primarily known and used for, Planoly offers many other services, too. The platform also lets you draft your Instagram Stories; reply to comments; curate user-generated content; and track your analytics.
"There isn't anything that I dislike about Planoly," said one user, adding, "It allows me additional confidence in how our business Instagram feed will look."
Unfold for Instagram Stories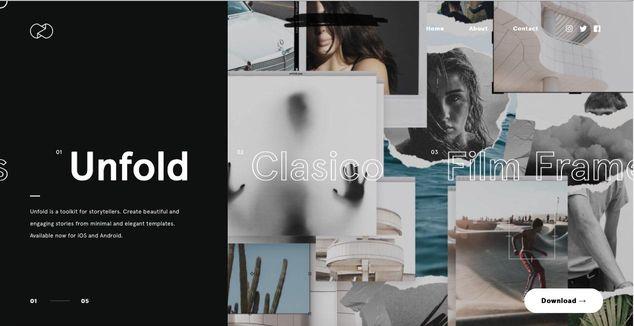 Instagram stories are hugely important when it comes to growth — they're used by 500 million users every single day, so having top-notch stories is a great way to help grow your account.
Called a "toolkit for storytellers," Unfold is an app that provides you with numerous templates to help you create on-brand stories. No need to go through the headache of Photoshop; instead, just download the Unfold app and enjoy the clean templates.
Unfold lets you preview your stories before posting them. Text overlays, collages, and videos are all options that you can choose to get more engagement.
The Unfold app can save you time as you work to attract more followers and grow your Instagram account through beautiful, on-brand imagery.
Quintly for Instagram Analytics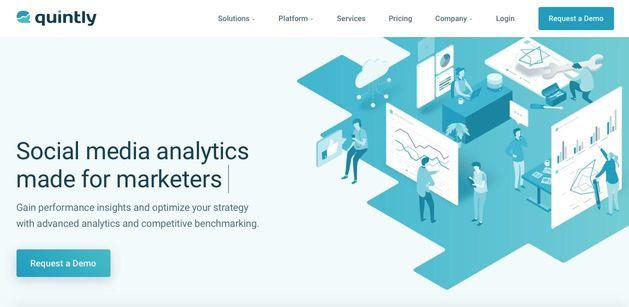 For some people, analytics are one of the most difficult parts of running an Instagram account. It can be hard to track them correctly, and they're not as much fun as other tasks, such as editing and posting photos.
Quintly takes the guesswork out of tracking analytics and makes things easier so you can focus on Instagram growth. Quintly's analytics tool lets you easily analyze your social media; the platform provides hundreds of customizable metrics and flexible dashboards so you can focus on the strategy that's right for you.
Quintly lets you track all of your business social accounts — not just Instagram — in one place to save you time and get the most accurate information. You can even create social media reports with just a few clicks to share with your team.
With the combination of Kicksta, A Color Story, Planoly, Unfold, and Quintly, you can't go wrong. Use these tools to help your Instagram growth skyrocket.