Technology has transformed the manufacturing industry and significantly changed the way it conducts its operations. From faster and more efficient processes to the wide range of ways products are manufactured, it seems as if the possibilities are endless today.
One such development that gives manufacturers a better way to create products is sheet metal fabrication. It involves bending thin metal sheets or high-power laser cutting and producing items like tables, satellites, chairs, and home decor pieces. In fact, the possibilities of manufacturing products through sheet metal fabrication are endless, allowing manufacturers to exceed their target quality and volume and maintain low costs.
If you're still confused about whether sheet metal fabrication is the right step for your manufacturing business, here are the different techniques and advantages you should know about:
Sheet Metal Fabrication Techniques
There are many techniques you can opt for to manufacture your products. The most popular ones are:
Stamping: With this technique, a stamp press will mold or cut the metal into a net shape. It's excellent for highly repeatable and high-volume parts, but equipment and tooling costs can quickly add up.
Punching: This technique is similar to stamping and pushes a tool through a metal part using a punch press. This results in a force, creating a hole in the piece through shearing. Punching is relatively cost-effective to produce high volumes of holes in metal parts. However, the tooling costs may pile up, and the process involves secondary finishing operations to rectify burrs.
Laser cutting: This technique can cut thin sheet metal quickly by using a hot laser beam controlled by a computer. It's an excellent technique for when you want to cut materials with varying thickness levels. However, if the laser isn't adjusted properly, it could burn the material and reduce cutting time.
Water jet cutting: Using a high-pressure flow of water, water jet cutting cuts through a workpiece. You can also use the water with an abrasive substance to cut hard materials smoothly. Water jet cutting gets the job done without impacting the natural structure. However, it can be a time-consuming process that affects overall productivity. Additionally, the process is expensive, and, as the thickness increases, the accuracy decreases.
Chemical etching: This process involves removing metal from a workpiece to manufacture parts with a certain thickness and shape. To achieve the desired result, the process involves temperature-regulated etching chemicals. The process is quick to execute and results in high precision with tight tolerances. Additionally, the manufactured parts are accurate and free from burrs and errors, making the process cost-effective.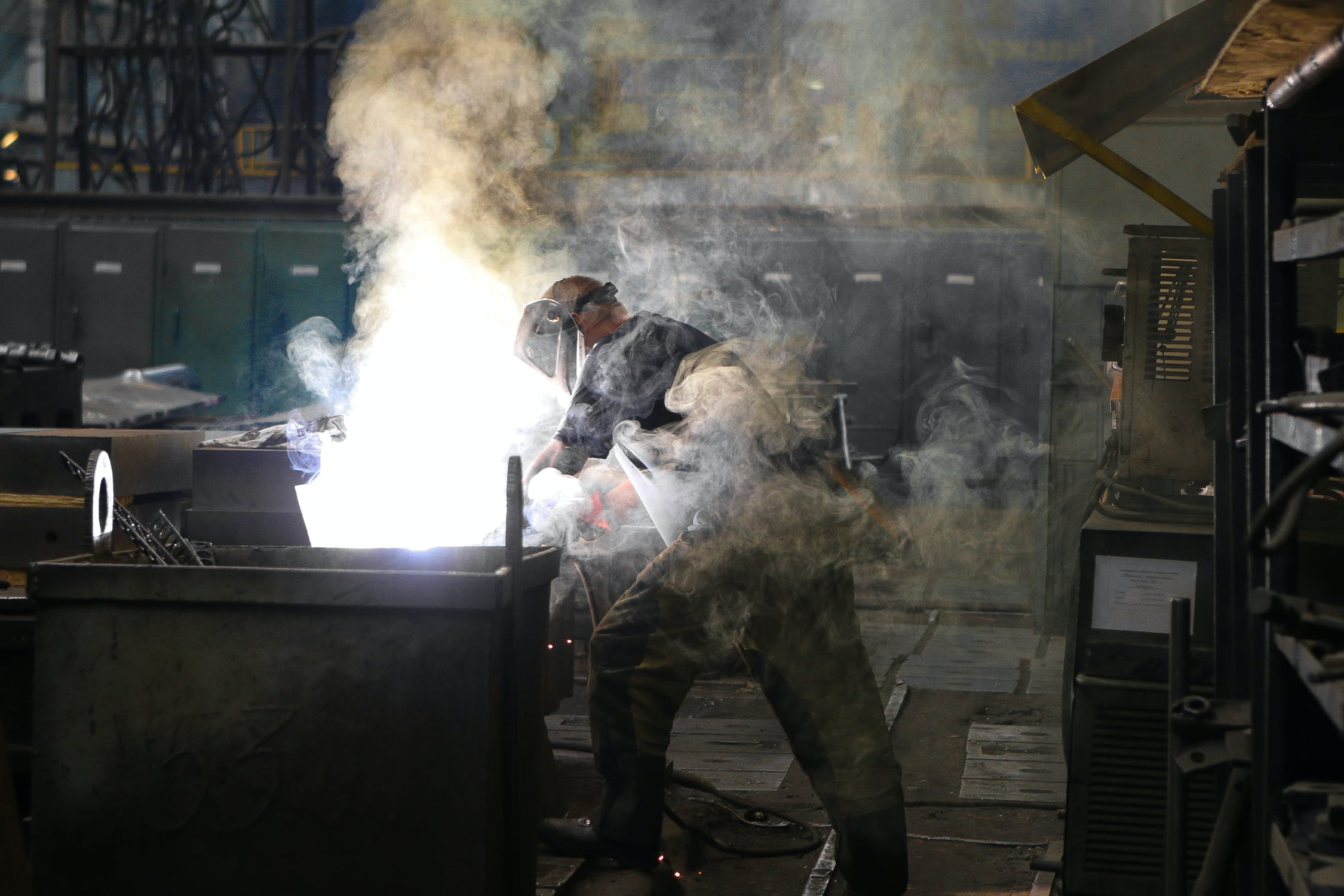 Advantages of Sheet Metal Fabrication
Lower production costs
Compared to CNC machining, sheet metal fabrication can end up saving you a lot of money if the metal involved has the same width around it. This reduction occurs because the tooling time required to bend the metal or laser cut is reduced through this manufacturing process.
Apart from this, sheet metal fabrication is excellent for complicated, custom projects, too. There are zero limitations in terms of what you can create through this process. Additionally, with the help of an online platform, manufacturers are in control of the process, allowing them to maximize productivity when they can order custom parts themselves.
Variety of metal types and thickness
Regardless of what you intend to design, you can work with different materials and determine which one you want to use during the manufacturing process. You can choose to work with stainless steel, aluminum, and copper of standard grades.
Where thickness is concerned, you can opt for 4 mm thick plates and gauges as thin as 0.5 mm. Apart from this, you may also work on larger, heavy-duty pieces. Sheet metal is generally not that heavy and makes overall transportation seamless and cost-effective.
Easy to repair
Any item made from sheet metal can be inspected easily once they're in use. Additionally, if the item is damaged in a way, repairing it isn't a hassle. You can quickly fix it in a simple process by extracting the individual sheet from the structure and replacing it without dismantling the entire thing.
Malleable and durable
Sheet metals are durable enough to bear high pressures and are malleable at the same time. Manufacturers can transform them into any shape they want, making it a go-to choice for innovative designers and architects who want to experiment with different creations.
Additionally, the process involves finishing the metal to enhance durability in different ways, such as powder-coating, sandblasting, painting, and priming. These processes increase the sheet metal's resistance to moisture, sun, and corrosion, making the manufacturing process ideal for products that'll be exposed to different climates and weather conditions.
Accurate and efficient
Sheet metal fabrication involves using the latest CNC and CAD technology, complemented by high-end manufacturing equipment that ensures the process is accurate and efficient. You can program the method to use a particular technique with an assigned tolerance level. This makes the process especially useful for products manufactured in bulk and allows you to create pre-programmed designs and shapes.
Final Thoughts
Next time you're thinking of manufacturing something, you should consider sheet metal fabrication and how it can contribute to your business. By creating products free of errors, you can easily create more modern, seamless-looking products, improving your manufactured products' aesthetics.
Sheet metal fabrication can result in a variety of benefits, and, as a manufacturer, you can fully use these features to your advantage as long as you know which technique you need to use since it has a significant impact on the end product.