When it comes to improving your digital privacy, most people would recommend that you get a VPN.
But what if you don't have the budget? Is there an alternative out there that would protect your information for free?
Fortunately, there is. Secure web browsers are designed to boost your internet privacy while keeping your data secure. You just need to install a secure web browser on your computer, and they'll do the rest.
Below is a list of the most secure web browsers out there in the market.
Top 6 Secure Web Browsers to Download
For two consistent years, Google Chrome had been named the "most secure browser" at the Pwn2Own hacking event, for all the right reasons.
Two blacklists are used by Google: One for malware and the other for phishing, which warns the users if they happen to be visiting a website that could be potentially harmful.
Furthermore, to protect the users from malware, the browser allows scanning protection for files that are downloaded as well.
In addition, Google Chrome offers "Incognito" mode, which is basically related to private browsing. This is a very important feature when it comes to preventing the browser from storing important information about the user's history or cookies from any websites that were visited.
However, it should be noted that the Incognito will only prevent an encrypted connection that has been provided by a Virtual Private Network, not a third party such as a hacker.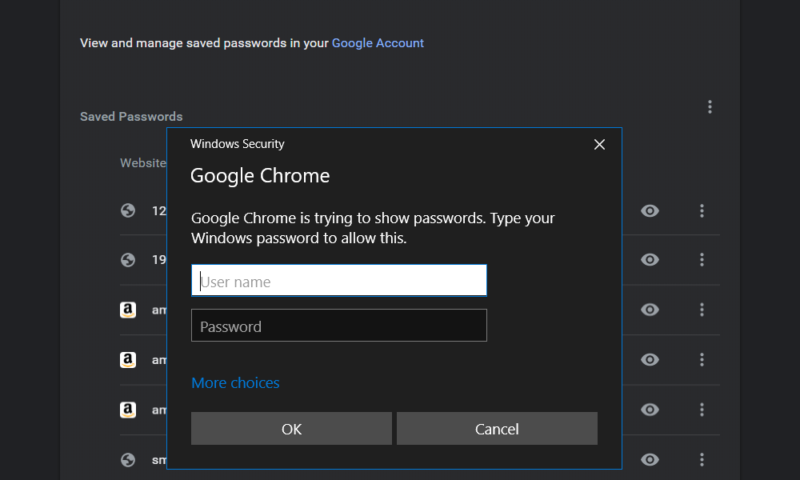 In 2013, it was observed that all passwords that were saved in Chrome could easily be accessed without any authentication via plain text, this, however, has changed since passwords now happen to be protected using system credentials.
Overall, considering the security features and compatibility with multiple platforms, Google Chrome is a secure, high-quality browser.
Compatible With:
Windows
Linux
macOS
Chromebook
iOS
Android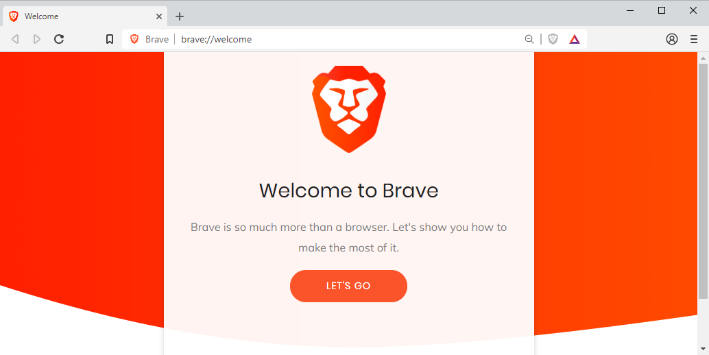 You might term Brave as probably the best private browser out there without giving it a single thought and the majority of those who have used it will also agree with you.
Unlike other secure browsers mentioned in the list, Brave happens to be a Chromium-based browser. It aims to turn up the settings of security high. The Chromium feature of Brave integrates sandboxing techniques as well that are strong in addition to featuring HTTPS upgrading and turning off plugins by default.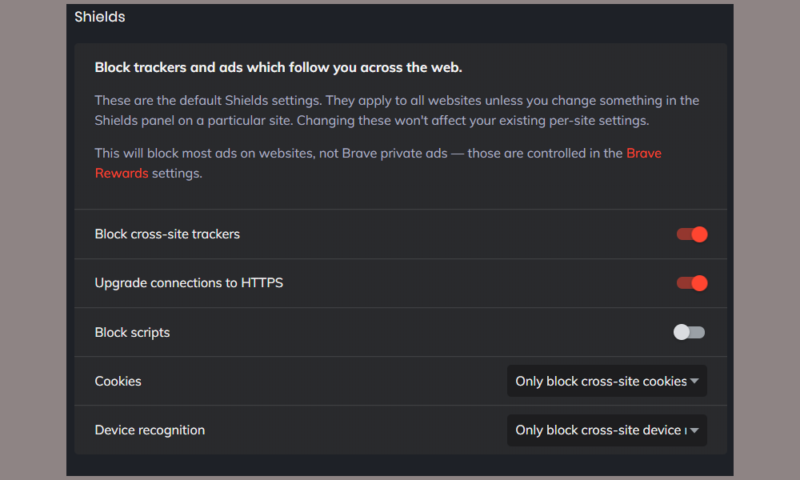 The primary focus of Brave is privacy. No other browser does it better in terms of blocking ads and tracking cookies than Brave.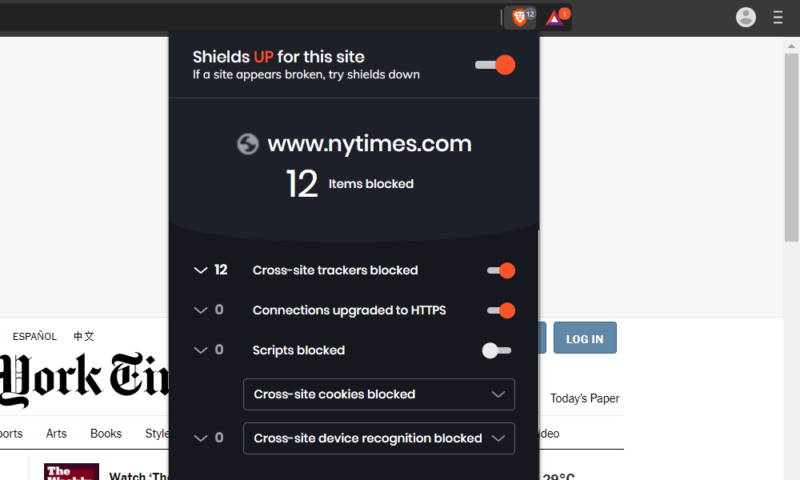 Moreover, most popular browsers will allow you to install ad-blocker browser extensions, whereas Brave with its "Brave Shield" will block ads for you, scripts and third-party cookies pretty ruthlessly.
Even though Brave browser is stable, sometimes blocking cookies and scripts can cause some issues on certain sites, which you can overcome by turning the Brave Shields off easily.
Now that the browser has boasted every security feature that it offers as standard, doesn't it make it an epic browser altogether?
Compatible With:
Windows
macOS
Linux
iOS
Android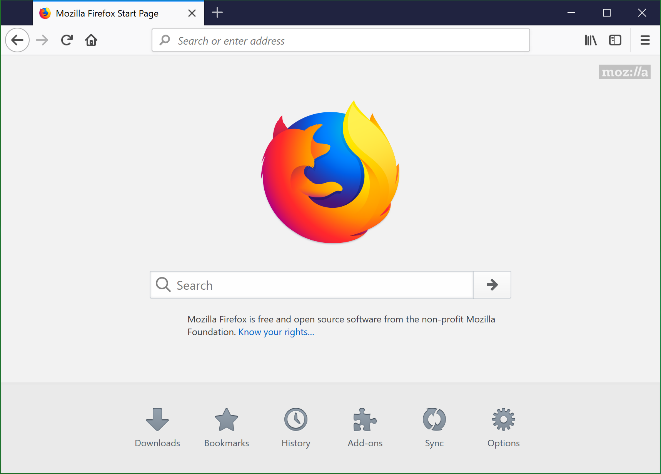 If the above-mentioned browsers were not able to satisfy your security and privacy needs, then you should try your luck with Mozilla Firefox.
Using the HTTPS protocol, Firefox limits scripts on one site from accessing data from another website and uses SSL/TLS to protect the communications of the web servers.
Firefox is a trusted private browser and an excellent alternative to Internet Explorer as well as it happens to have "bug bounty" paid to researchers who happen to hunt for holes in security that are quickly patched.
Firefox "Quantum" was introduced recently, which used less memory than before and featured additional speeds and several security enhancements.
While it is enabled, the Private Browsing feature will block online trackers. Also, it won't allow the browser to keep a record of the user's browser history.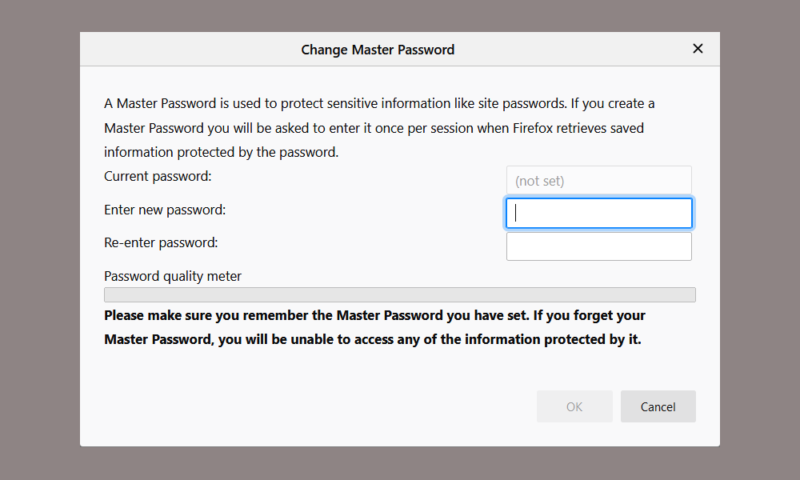 Moreover, the warning given by the browser once you visit an unsecured website is hard to notice, and for that reason alone, the passwords that are locally stored will remain unprotected until you manually enable the master password.
As a great addition, the new browser also features protection against hidden ad tracking.
Lastly, an important feature added recently to Firefox was crypto-jacking protection, which stops and prevents cryptocurrency miners from hijacking your CPU via JavaScript.
Just when you thought it was over, Firefox will also allow you to add and use numerous extensions that will further enhance your security and privacy.
Compatible With:
Windows
Linux
macOS
iOS
Android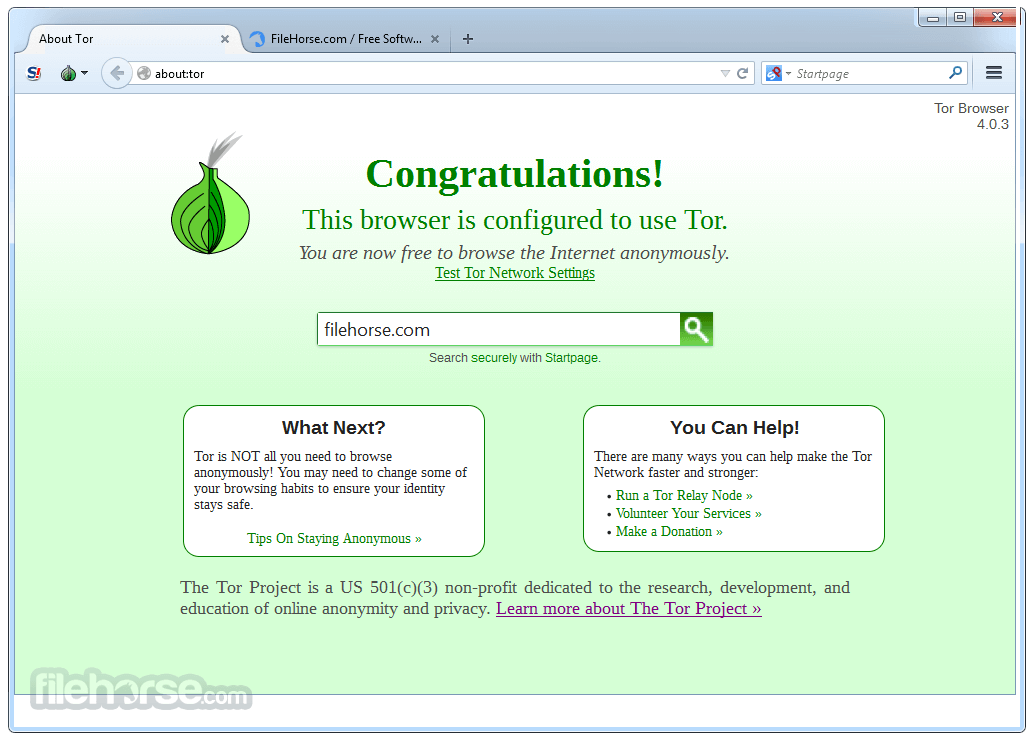 The race for the best private browser keeps getting better and better as more contenders happen to join the game.
This time we have Tor, which carries a seal of approval of the most secure internet browser of many. The biggest significant feature of Tor is that it has volunteers that run a network of around 7,000 servers.
These volunteers are dedicated to internet privacy as the Tor network encrypts your web traffic three times.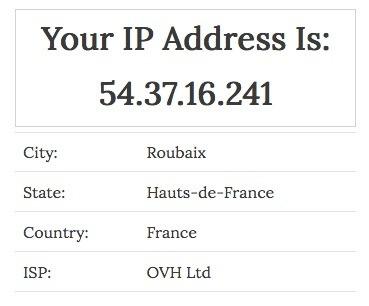 As you can see, using virtual servers, Tor will route all your traffic, making it harder for someone to track your browsing movements and make it appear as the user is located somewhere else. Since this browser will neither store nor track anything, you will not even be able to have bookmarks here.
Even though bookmarks are very useful to many, but when it comes to valuing privacy, not storing cookies happen to be an appealing deal. Tor browser also incorporates several security add-ons such as NoScript and HTTPS everywhere.
Furthermore, its default search engine is DuckDuckGo that focuses on privacy as well, and unlike Google and Bing sites, it will not track you.
Compatible With:
Puffin
Next on the list is Puffin. When it comes to browser security, Puffin uses a different approach that is more effective and radical.
Instead of running a local code on your machine, everything is handled server-side by Puffin, before showing the user the website's mirror.
Security-wise, this is a splendid feature as if there happens to be any malware on the website, it will be loaded on Puffin's servers instead of your device, resulting in your machine being infection-free at all times.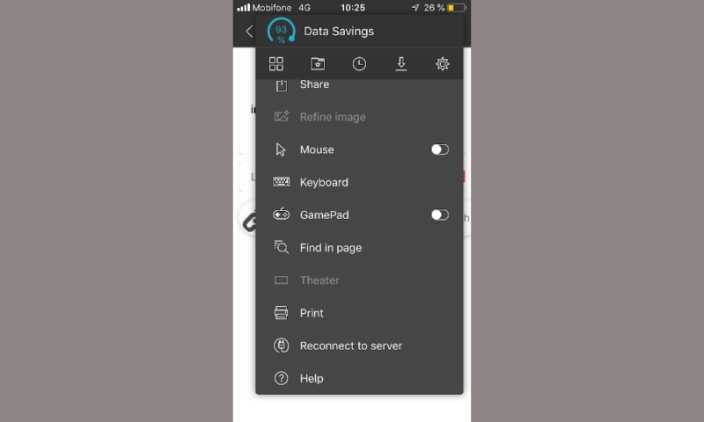 For this reason alone, you will not be needing sandboxing or script block techniques because the code of the website never runs on your machine.
Furthermore, the cloud-based approach towards browsing makes it operate like a VPN, in terms of the websites only being able to track you back to the servers of Puffin.
Compatible With:
Windows
iOS
Android
Android TV
macOS
Tenta browser was built keeping in view privacy and security alongside features that aim to keep the users safe, while they traverse the internet.
The HTTPS extension is built-in the browser directly, which pushes the websites and forces them to use a connection that is secure whenever possible.
In case, if you find yourself in a situation where you are being connected with a regular HTTP, you will be given a loud and clear warning that this is happening.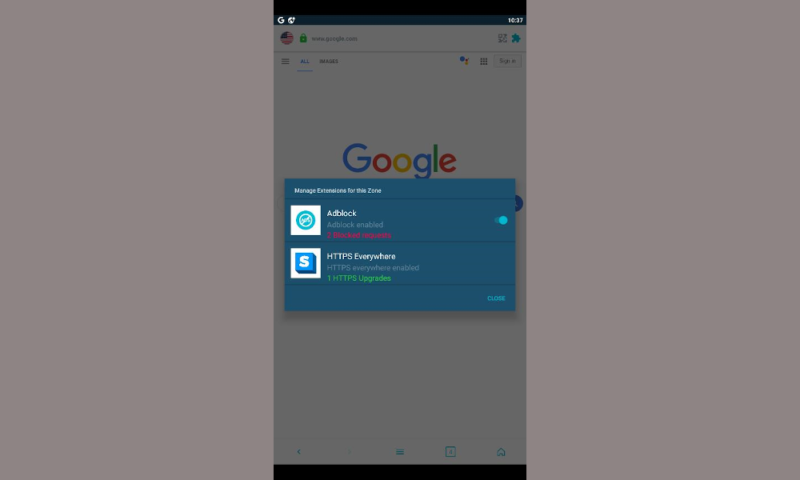 In addition to that, as long as the free built-in VPN is enabled, you can be sure that all your browsing data is protected through AES 256-bit encryption, which also stands true for all the local files stored in your Android device.
Tenta without needing an add-on will also block both ads and pop-ups ads for you as well. You can use the "mask browser" feature, which will block screenshots while your browser is open and close all the tabs as well once you exit.
Both these features may seem minor but security-wise they happen to be a blessing, should someone gets physical access to your machine.
Besides all of that, you can set up the browser to require a pin every time it is opened. Here's the catch, the pin will not be stored on Tenta's servers either, which again is a remarkable security feature in terms of leaks and data breaches.
Compatible With:
Vivaldi
Vivaldi web browser like many other web browsers happens to use Google Safe Browsing to protect users from malicious websites, which contain phishing or malware schemes.
Vivaldi by default will block ads which it classifies and terms as "abusive sites". However, if you want to generally block-ads, you will need to download an ad-blocker from the Chrome Webstore.
The browser can also block Javascript on a site-by-site basis. Besides, if you are connecting to a website that has an unsecured HTTPS connection, the browser will give you a clear and visible enough warning to alert you about the vulnerability.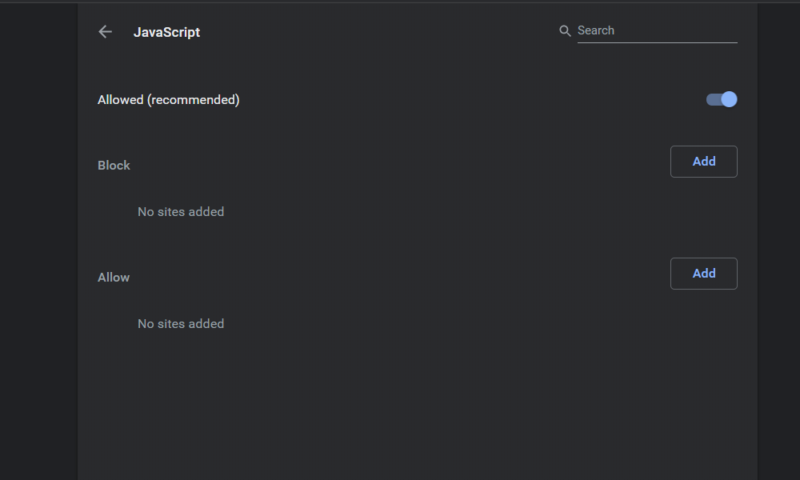 Vivaldi does great with privacy as well as it will only collect data from anonymous data that is used, and the privacy policy of Vivaldi clearly states that this information will not be used for any other purpose other than internal analysis.
In simple words, your information will not be shared with a third party.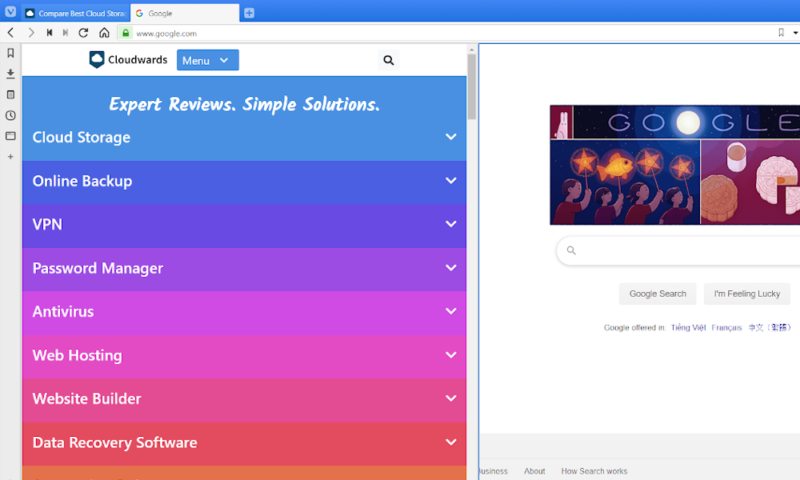 Compatible With:
Other Browsing Securing Methods
In this section, we will dig deep into other browsing securing methods that will help keep your security and privacy maintained while browsing. Check them out below.
HTTPS Everywhere
HTTPS Everywhere is an extension for Chrome, Firefox and Opera browsers on most desktop computing platforms. In addition to Android mobile devices. This extension performs the function of encrypting your communication with a large number of websites to make your sessions of browsing more secure.
Disconnect
Working on major browsing platforms such as Chrome, Internet Explorer, Safari and Firefox, Disconnect is a browser extension that works to block malware, website tracking, and malvertising, while you surf the internet.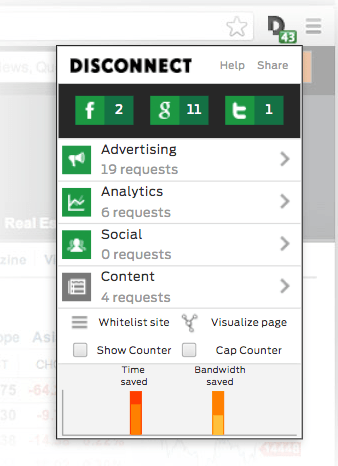 The Disconnect button will sit at the top of the browser and if the icon is green, it means that all the requests on a page have been blocked, whereas if it is grey, it means that some of the requests were not blocked.
Facebook, Google, and Twitter are also shown separately, which allow the users to block or unblock a site with just a click of a button.
As a bonus, also allows the users to add websites to white or blacklist in order to block or unblock all requests from a website.
Final Thoughts
When it comes to browsing everything is at the risk of being compromised or leaked.
While security is the most important consideration, however sometimes it is overlooked for performance and such features.
Therefore, for someone who weighs privacy more than anything else, the list of browsers vetted above will do the job.
My pick would be Puffin as it is user-friendly and will keep all your privacy buried deep where it is almost impossible to reach.