CNC machining services consist of a myriad of standard processes. They can produce accurate parts within a strict lead time—choosing which is necessary when its application requires parts with complexity and precision. So help yourself and read on to this guide of choosing which CNC machining services will fit your project.
CNC Machining Overview: How Much Do You Need for Precision?
The most basic CNC process, lathe or turning, has a cost of around $75 hourly as a baseline. The machine cost per hour of multi-axis CNC machining will be higher, costing about $150. Technological advancements brought the price of machining services to this rate, enabling machines to produce several parts or processes per hour.
Benefits of CNC Machining
When manufacturing precision metal parts or plastic components, nothing can replace CNC processes. Here's why:
Unparalleled precision. CNC eliminates human error and helps machining achieve accuracy to thousandths of mm
Broad range of geometry. CNC machining has a high production and scalability with reduced labor because of its automation capability.
Repeatability and speed. It can produce identical outputs up to a couple of hundred parts with the slightest variation.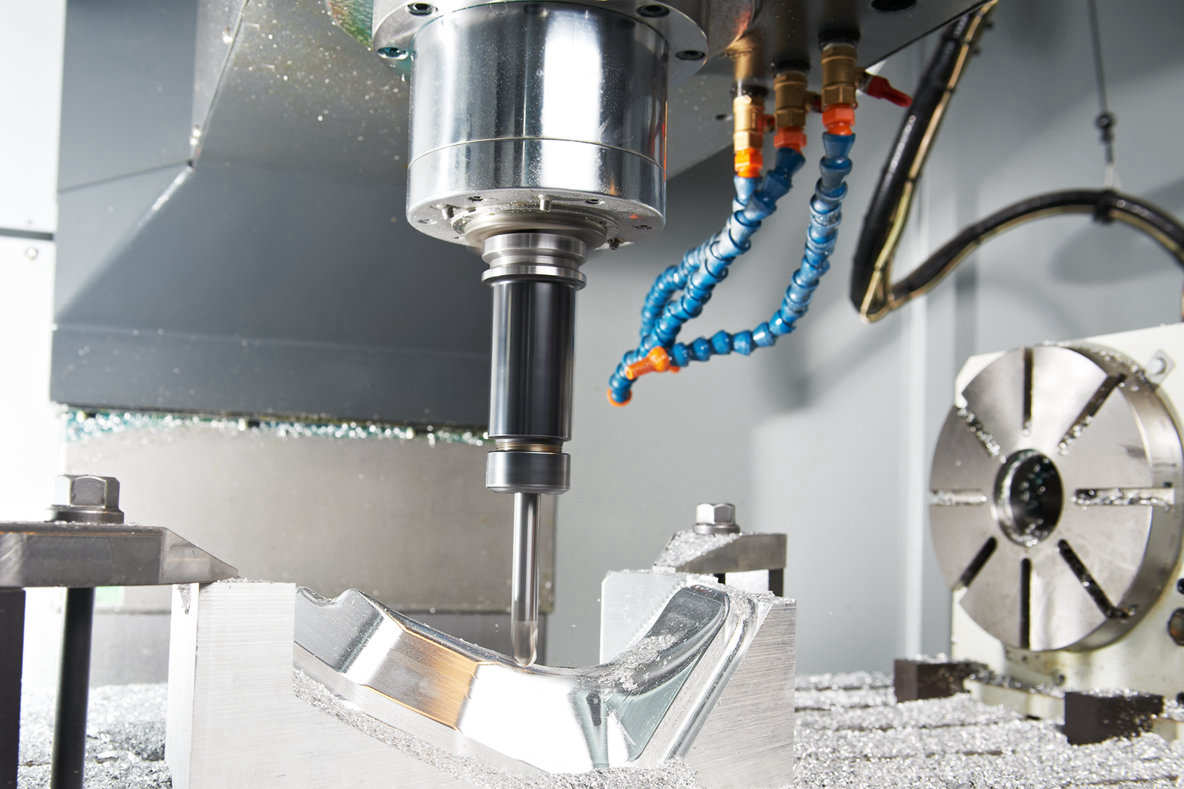 Types of CNC Machining Services Explained
Precise removal of material from the workpiece encompasses a series of computer-controlled machining operations. All of which produces unit outputs beneficial to specific applications of CNC machining.
CNC Turning or Lathe Machining
This process is the baseline of all machining processes. It works by rotating the workpiece and moving the cutting tool to remove material and trace the part's outer or inner perimeter. It is the fastest and cheapest process but can only work on limited shapes such as cylindrical or conical features.
CNC Milling
Machinists trust this 3-axis equipment to produce the most common geometries. Being the general CNC manufacturing equipment, it is easy to program and operate and is widely offered for CNC services. Design engineers typically resort to this process because of having cost-effective results.
CNC Mill Turning Centers
As the name implies, manufacturers combined the lathe and mill process to create medium complexity parts without removing them from the machine. This process is typically automated, including tool changes, and the time saved accumulates medium volume production.
CNC Multi-Axis Machining
This CNC machining service has a maximize capability of creating intricately designed geometries. It works by combining multiple processes into a single machine and adding linear axes of rotation. Automated live tooling and revolving machine bed/tool head make this CNC service possible but double the costs compared to the baseline.
Related Precision CNC Processes
There are other ways to precisely remove material from a workpiece other than rotating it or rotating the cutting tool. Examples are EDM, laser cutting, plasma cutting, or waterjet machines. Each process has its unique strength point, which CNC service providers also offer.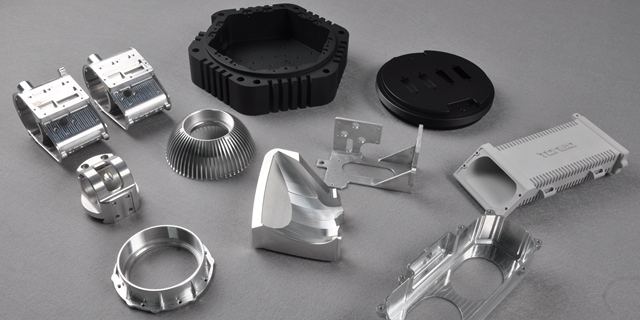 CNC Machining Applications
These processes have powerful advantages indeed but knowing their purpose is also essential for entrepreneurs. Here is a discussion of the detailed applications of CNC machining services, helping you choose which one will fit your business.
Prototyping. Creating a functional product design with reduced development costs primarily requires the help of CNC machining processes.
Mold making. Producing thousands to millions of parts is more cost-effective when done by several molding batches. This process requires CNC machining to create the most critical component, which is the mold.
Industrial. There are several fields of discipline that need the precision provided by CNC machining processes. High accuracy parts build these industries:

Aerospace. CNC machining can provide the precision necessary for sealing and forming strong and lightweight parts for aerospace.
Automotive. From engines to interiors, CNC machining is an integral process to provide a comfortable ride.
Electronics. Technology has a demand to get smaller parts every year with the addition of producing rugged casing, which is only possible because of CNC machining.
Medical. From surgical instruments to medical implants, CNC machining will benefit the medical industry and is on its way to perform surgery.

Consumer products. Integral moving components of tools and everyday items are possible thanks to CNC machining methods.
What Do You Need When Availing of CNC Services?
Every feature of 3D models or lines on part drawings are instructions for CNC machining. So before contacting your CNC machining service provider, get these items prepared:
Part drawing or 3D CAD files with a standard format
Manufacturing information (tolerance, threads, etc.; more processes raise the cost)
Material specs (metal or plastic grade)
Production quantity (machine shops will accept a couple of hundreds or less)
Deadlines (a tight lead time might raise the cost)
Stages of CNC Machining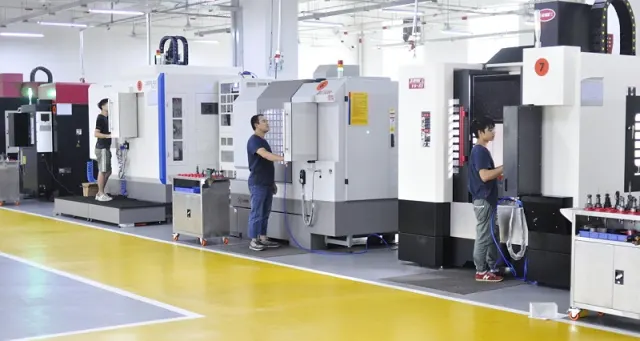 CNC machining is a subtractive process. It works like a men's haircut, removing material in certain places to arrive in a recognizable shape. Only then will the operator perform finishing to achieve the surface finish and precise measurements. Here we discuss the stages of every CNC machining process.
1. 2D Drawing or CAD Model Design
You need a working design model that CNC operators will understand. You can get your in-house mechanical designer to provide it or hire a CAD / CAM design service company. They know the technical specifications, dimensions, geometries, and techniques to produce features of CNC manufactured parts. A working drawing or a .step or .iges file with complete instructions will bring you to the next step.
2. Loading the Instructions to the CNC Machine
The CNC machine technician will refer to your CAD model instructions when creating your machined part. They will also consider the quantity and the deadline before getting the machine running. There is no turning back after pressing the button and removing material from the blank workpiece.
3. Cutting and Finishing Processes
The machining operation typically has several rounds of cutting. The first one is the quick removal of material with lowered accuracy to create an approximate geometry. One or more finishing rounds is necessary to achieve the desired surface finish or measurement precision.
Get Precision Parts for Your Project Today
CNC machining services are already affordable and are within reach of your hands. Wayken Rapid Manufacturing has a wide range of prototyping services, which include CNC machining. Contact us now if your project requires CNC machining, and we will accommodate you today.