Women who experience acne and have existing acne scars need a better product line to make their skin look more appealing. The product line provides them with all the essentials to correct acne-related skin damage and get the breakouts out of control. The skincare lines offer toners, cleansers, and masks that control acne and eliminate bacteria that clog the pores.
Pore minimizers are a great product for anyone with acne, and they can smooth the skin. A complete review of these products helps women with acne-prone skin get the relief they need. They can also improve the texture of their skin quickly.
The Effects of Sebum
Sebum develops on the face and is the most common reason for acne, and it is necessary for everyone to use a cleanser in the morning and at night to remove the sebum from their face. It is difficult to control the production of sebum, but women can lower the effects of the oil on their faces. By choosing the best skincare products they can decrease the effects of sebum and get it under control. Women can learn more about dealing with bad acne by reviewing products now.
Making Diet and Lifestyle Changes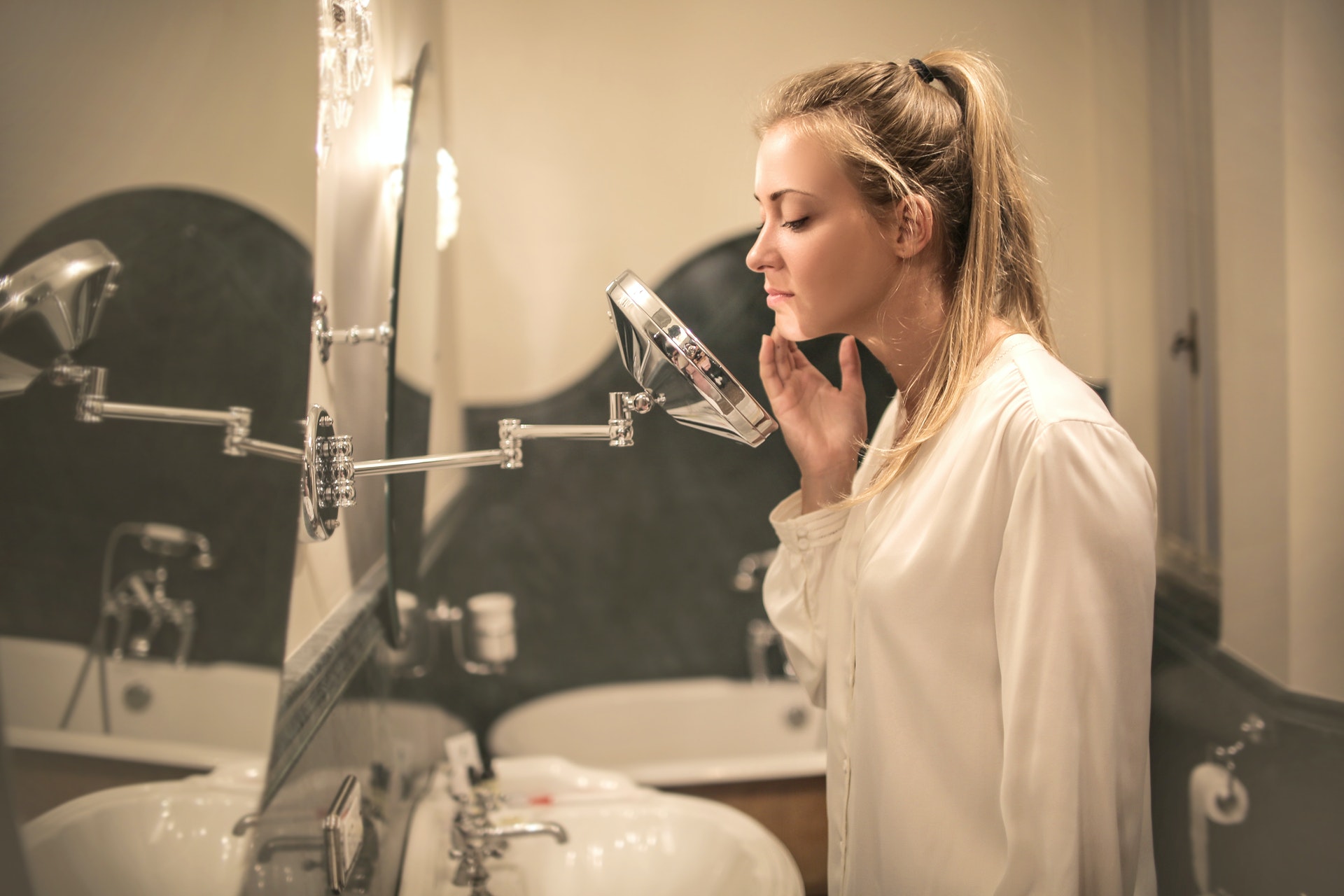 Diet and lifestyle changes are a must for anyone who wants to get their acne under control. They must follow a healthier diet and eliminate fried foods from their diet. By eating fried and greasy foods, they can increase the production of sebum and increase the frequency of acne breakouts. They will need to avoid these foods and decrease the consumption of soft drinks.
When they want to make changes, they can also decrease the outdoors when it is too hot or humid to avoid excessive sweating. When they sweat, they can also increase the risk of breakouts.
Choosing the Best Cleanser for Acne-Prone Skin
An assessment of the available cleansers could help women address dirt and oil first thing in the morning, after they work out, and before they go to bed. Salicylic acid is a must for controlling acne and controlling breakouts. When reviewing the cleansers, it is necessary for them to ensure that the ingredient is in it.
Why You Need a Toner
Toners are a must in skincare and provide an easy way to remove dirt and oil that didn't come off during cleansing. They will apply a vigorous amount of the toner onto the skin with a cotton ball. Ladies can place their toner in the fridge for an hour before using it to make it more refreshing.
The type of toner they select determines what effects are available to them. For example, the acne care line will remove sebum from the skin and reduce bacteria that can cause more blemishes. Toners are a necessary step in controlling breakouts and keeping the skin healthier. If they can prevent breakouts, ladies can avoid potential scarring of their skin, too.
Keeping the Skin Moisturized
Proper moisturizing is vital for the skin, too. Acne products can cause overdrying of the skin that will damage the skin on a cellular level and will require repairing treatments. The trick with moisturizers is to find a product that is not greasy but provides adequate moisture.
Women can use oil-controlling moisturizers that provide adequate moisture but aren't greasy and won't clog the pores. Oil-controlling products are easy to wear under makeup and won't make the cosmetics look cakey. When comparing moisturizers, they must review the ingredients that won't irritate their skin but will correct acne-related damage.
Spot Treatments for Sudden Breakouts
Sudden breakouts are a major hindrance for anyone, and the breakouts happen at an inopportune time. Spot treatments are a great solution for women that develop blemishes deep below the skin that swell up and become painful. The spot treatment is easy to apply onto the blemish, and it goes to work quickly to eliminate it quickly.
Irritants can present women with circumstances that can lead to a serious breakout that could cover their face. Spot treatments along with a daily acne regimen help women get rid of the pimples and blackheads.
Masks to Decrease Pore Size
Pore size could determine the frequency of breakouts, too, and it is vital to use products that make the pores smaller. By reducing the visibility of the pores, they can eliminate breakouts and prevent dirt and oil from clogging the pores. The skincare products are available as cleansers, masks, and lotions. It will take at least two weeks to eliminate the existing blemishes and make the pores look smaller. Dermatologists recommend using the skincare products every day, and they can use the mask at least three times a week. After two weeks, they will notice the pores are smaller and the skin is plumper.
Chemical Peels and Microdermabrasion Treatments
Facial treatments can eliminate acne quickly and improve the texture of the skin. Chemical peels lift and remove the top layer of skin and get rid of all existing acne immediately. It is a more invasive procedure, and the patient will need to let their skin heal for about six weeks. They will need to apply sunscreen to the skin to protect it.
Microdermabrasion is a less invasive treatment, and some skincare products complete the treatment. It is more affordable than a salon treatment. It will remove existing acne blemishes and blackouts on the surface of the skin.
Women who have acne want a better solution to get it under control and clear up their skin. By starting a new acne treatment program, they can address sebum that develops on the skin and clogs the pores. Some products decrease the size of the pores and decrease the risk of breakouts.
A skincare line can provide them with a cleanser that removes the oil and dirt from the skin. A toner can remove any debris that was left behind on the skin. Lotion treatments can control breakouts and prevent women from developing sudden pimples on their skin. Spot treatments are also beneficial. By starting a new regimen, women can get their acne under control and make their skin look more appealing.