With the average woman in the United States wearing a size fourteen, the plus-size clothing industry is finally getting the attention it deserves. The days of searching for something fashionable to wear are over! Today, there are many styles and designs to choose from in every size, so women can find exactly what they want to wear. Discover how to choose the most flattering plus-sized clothing that fits your body type, budget, and lifestyle.
Ditch the Oversized Clothing
Wearing clothes that are poorly tailored tends to make a plus-size woman look larger. Comb the closet to find the baggy clothing that doesn't flatter your shape. Wearing big clothes creates a bulky look without definition.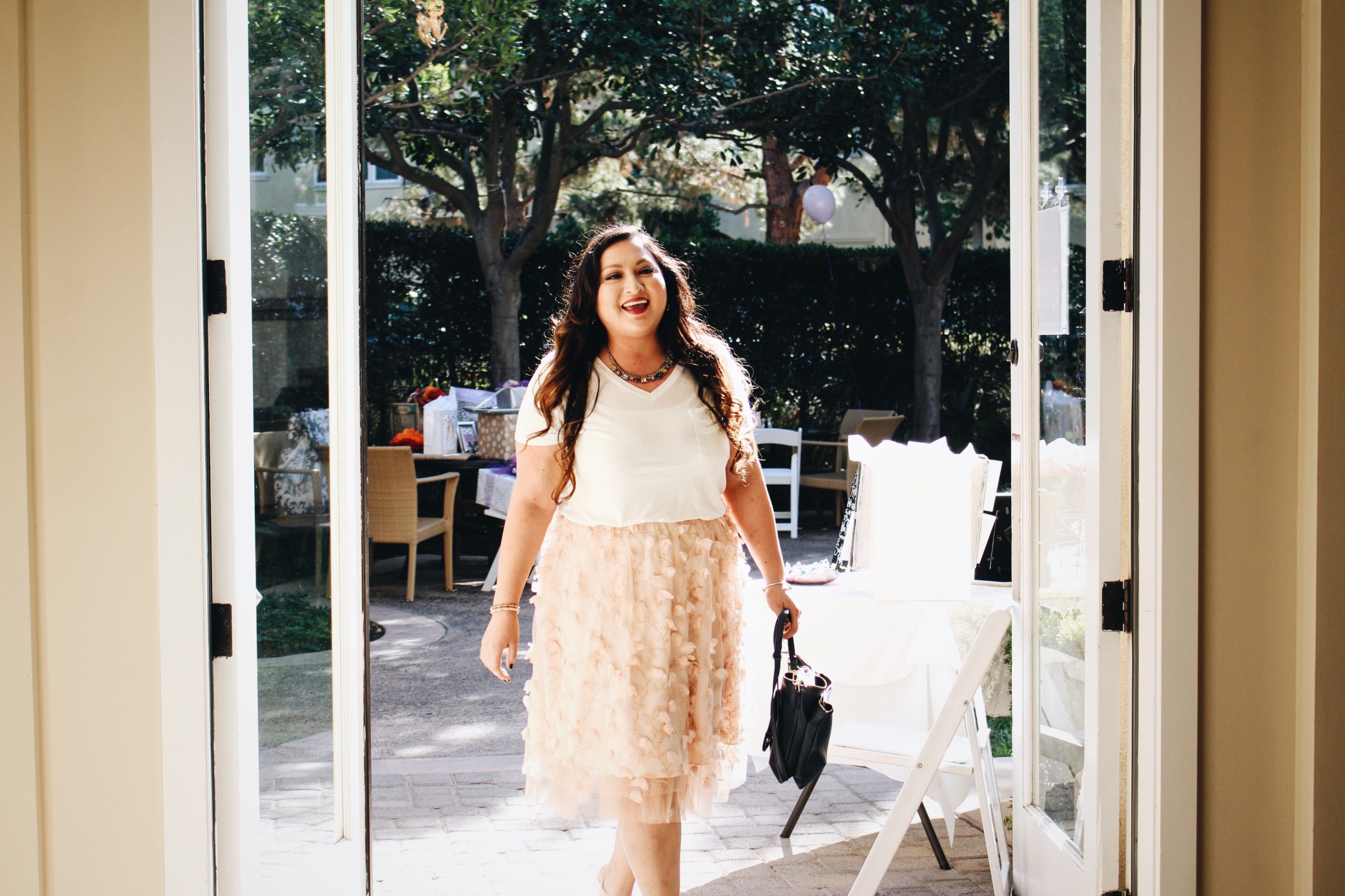 Once the closet is clean, it's time to find plus sized clothing that flatters your shape rather than hiding it. The first step to looking your best is learning how to celebrate your curves rather than hide them under oversized outfits.
Take Measurements
Trying to find clothing without the proper measurements often means choosing too big or too small items. Either way, the result is frustration, especially when you order clothing online. Take advantage of the wide selection of plus-size merchandise from online retailers by having accurate measurements to verify the sizing. Areas to measure include the bust, waist, hips, arms, and calves. From shirts to boots, knowing the right body measurements means getting the perfect fit every time.
Define Assets
Women tend to note their flaws more often than their assets, which leads to poor wardrobe decisions. Focusing on camouflaging faults often means overlooking the strong points. Find the areas of your body that make you feel proud, such as shapely calves or an attractive bustline. Show off your legs in a dress that flows around your calves to showcase them. Select V-neck shirts and rounded necks to reveal eye-catching cleavage. When you focus on your assets over your flaws, you feel better about how you look. Wearing a smile with confidence is the ultimate addition to your new look!
Back in Black
Black is a classic addition to any wardrobe because it works well from day to evening for all events. From date night and weddings to funerals and business meetings, a classic black dress is perfect for any occasion. While black is a closet staple, it should never be the only color in a plus-size wardrobe. In fact, black is not always the most slimming color, despite popular opinion. Try a range of hues to flatter your hair, eyes, and other fabulous features. Consider neutrals ranging from whites and beiges to olive and brown. Add colorful accessories in seasonal hues to bring a trendy feeling into your outfits.
Avoid Huge Patterns
A growing trend in plus-size clothing is huge patterns and motifs. Adding patterns to a plus-size wardrobe can be tricky, but it can be done effectively. Avoid big patterns that overwhelm the eye, distracting from the wearer's beauty. Also, stay away from tiny patterns that look like they go on endlessly on a large dress or shirt. For tall plus-size women, selecting the right patterns is particularly important. Choose moderately sized designs that look suitable on any size clothing to avoid becoming a fashion distraction.
Rest at the Hip
Petite, plus-size women have their own unique concerns when it comes to looking good. One of the best ways to elongate the body is to choose shirts and jackets that rest at the hip. Many plus-size women choose shirts that go under the hip or buttocks. For smaller women, this becomes overwhelming. Selecting items that end at the hip bring the look together and adds height and shape to the outfit.
Skinny Jeans – Maybe Not
Wearing tapered pants is a trend, but this style is not complementary to many body types. Few women can wear skinny jeans and look slender. In most instances, tapered legs make a woman resemble an ice cream cone, which is not a flattering look! Choose pants and jeans that flare slightly at the bottom for a more balanced appearance. Add a belt to jean to avoid having the waist flare out or slip down when you sit.
Undergarments Matter
One of the biggest wardrobe decisions to make is something few people see – your undergarments. Choosing the right bra and underwear established the groundwork for a smoother, prettier look. Measurements are crucial to getting a bra and shapewear that perform as intended. Invest in quality undergarments that fit right and offer the highest level of support. Shaping your body for clothes is the ultimate way to look good – even if nobody sees what you wear underneath.
Pick Up a Pencil
Choosing the right skirt is particularly challenging. Nobody wants to look baggy or oversize in a dress. Fortunately, a pencil skirt is designed to flatter all figure types. Add a few pencil skirts as go-to items in your wardrobe for business and fun. Try a skirt that ends just below the knees to hide flabby thighs or knees while showing off shapely calves. Include a pair of practical heeled shoes with plenty of support to finish off the look perfectly.
Accessorize Enthusiastically
No matter what your clothes size, accessories make an outfit look complete. Choose shoes in a wide width for total comfort. Add a handbag to match the shoes and outfit or offset them, depending on the look you want. Handbags should be large enough to look appropriate with a plus-size woman, as a tiny bag can make you look larger. Infuse trends and color into your wardrobe with scarves, jewelry, and hosiery that add flair to your closet.
As more women wear plus-size clothing, there are countless ways to look your best. Remember to take your measurements to ensure the right fit every time. Wear well-fitting undergarments to set the stage for success. Don't be afraid to try new trends and designs. Choosing the right size and daring to step out of your comfort zone help you look fabulous for any occasion!