As a local business owner, your focus should be on fulfilling the service you provide to your customer.
That's why when it comes for said business owner to market their services online, it is common to feel confused and even overwhelmed at the variety of options.
Here, we'd like to discuss one of the most effective marketing channels for local businesses to take advantage of: local SEO.
In fact, a recent study by Search Engine Watch states that the effectiveness of local SEO continues to rise, as local pages on small business websites (i.e., booking an appointment pages, local service pages, etc.) saw a 30.4% increase in consumer actions in 2018 as compared to 2017.
As this trend continues to rise, it is imperative that you take advantage of this for your local business.
What Is Local SEO?
Local SEO is a type of search engine optimization practice that focuses on ensuring your website shows up in Google when a searcher in your area types in a keyword query that is relevant to your business.
For example: if you are a dentist in Las Vegas, the goal of your local SEO campaign will be to ensure that your website shows up when a searcher types in a variation of high-intent keyword phrases such as "Las Vegas dentist", "dentist Las Vegas", "dentist near me", etc.
By successfully doing so, your services will be put directly in front of people who are actively looking to buy your products and services!
How Does Local SEO Work?
Local SEO works by having the most relevant, authoritative content for any given search.
There are two types of business assets you want to optimize in order to give your business the best local SEO results possible.
The first is your Google My Business (GMB) profile.
This is the profile of your business that shows up in the Google Maps section of a local search.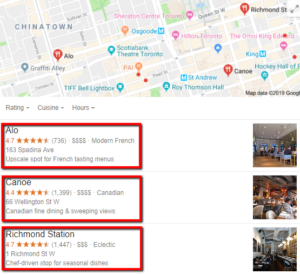 By optimizing your website better than your competitors, you will have a high chance of ranking about them and being shown to searchers looking for your products and services.
Click here if you would like to learn how to optimize your GMB profile.
The second asset to optimize for local SEO is your business website.
When you do this properly, you will have the ability to be shown to searchers in one of the ten positions on the first page of Google.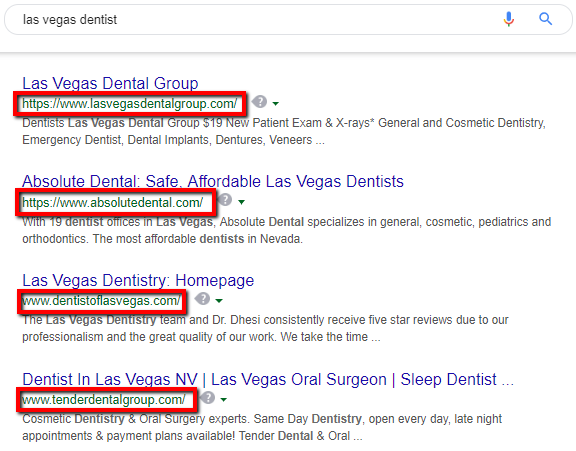 The better you do this, the higher you will rank on the first page of Google.
The ultimate goal here is the rank 1st in both Google Maps AND the organic search section.
By doing this, you will be the undisputed authority figure for that specific keyword search – enticing potential customers to interact and click through to your website.
Did we also mention that each click-through to your website is free?
Unlike pay-per-click (PPC) platforms such as Google Ads, where the business owner pays for every single click that is generated from their ads (regardless of whether or not the user actually buys), clicks to your website from SEO efforts are completely free!
The idea is that if you optimize your website according to local SEO best practices, then you will have created an insanely effective lead generation system for your business – providing you with free leads each and every month.
That is the power of Local SEO.
How Do I Implement Local SEO On My Website?
Local SEO can be done by a local SEO expert, or the business owner can choose to implement the SEO themselves.
There are many resources on the web that have step-by-step guides showing you how to do local SEO for your own business, such as this article from the Hoth and this article from Hubspot.
Although, with local SEO, we must keep in mind that there are over 200+ different ranking signals that Google looks for in order to decide whether or not to rank a website on the first page of its search engine.
It is a daunting task for a small business owner to learn all of these factors and how to efficiently optimize them to achieve their desired rankings – no matter what source they choose to learn from.
This is why – as with any highly-specialized skill – if you want the absolute best results for your business, it is always best to hire an expert.
Conclusion
Local SEO can be an extremely lucrative lead generation system for your business – if implemented correctly.
It has the ability to generate leads to your business on autopilot for free.
This strategy has been an effective marketing channel for local businesses for years now – and it only continues to grow.
It is best to do your own due diligence to discover if local SEO is right for you and your business.