There's no hiding the fact that fake influencers exist, and pop up a lot more frequently than you'd think. Did you know that 63% of marketers and brands have had personal experience with influencer fraud at some point?
There was a period, following Instagram's removal of the feature that displays a number of likes on a post, where influencer fraud decreased. However, with engagement being one of the primary success indicators for influencer marketing, fake influencers have found ways around this, knowing that marketers will be using software to discover account engagement.
Although engagement rates are so important in the influencer search, it's vital that we consider all aspects of a social media profile, in order to sieve out any fraudulent influencers that could be falsifying engagement rates.
Types of influencer fraud
When we talk about influencer fraud, there are several behaviours that can come into play here. There are the accounts that stick out like a sore thumb. You will often see strange content, completely varying numbers of likes and comments across posts, comments in a variety of languages and not relating to the post, etc. Of course, you instantly avoid these accounts.
However, where it becomes tricky, is when you find influencers that create genuinely high-quality content for reputable brands, and come across as being entirely legit. These influencers will often believe that the follower count is the most important thing. Therefore, could purchase followers to give their account that 'extra boost' to say, take them from nano to micro influencer category. These influencers can be sneaky, as they know of ways to purchase followers, likes, or comments, in a way that will be more difficult to detect, and quite frequently go unnoticed.
How to detect fake influencers on Instagram
In order to really spot the fake influencers, I would suggest working with tools that use artificial intelligence technology to characterise the behaviour of bots, or suspicious accounts. However, it's understandable that not all brands have the budget for this. So, there's a few tips to remember when looking directly for Instagram influencers yourself.
1. Look at their posts.
This is pretty self-explanatory. You'll of course be looking for high-quality content. But, remember to look at the dates of these posts. Are there enough posts for the number of followers they seem to have gained? Do they have long periods of time without posting?
2. Look at their comments.
As mentioned above, comments are a great indicator of influencer fraud. If someone has purchased comments, or has bots commenting on their posts, then you may notice varying languages, strange account names, unusual comment content. It's always good to look at the accounts of the commenters.
3. Look at their likes.
On Instagram, you can't access the likes of a post now that this feature has been removed. But with a lot of tools available, there is usually a free plan which will provide this information. Identify whether their likes seem too high compared to their number of followers. Do their likes vary a lot between posts?
How an influencer marketing platform can help
We may be biased, however, when it comes to influencer fraud, we would always recommend working with an influencer marketing platform to find influencers that you know will be authentic. A platform like Heepsy, will not only let you search for influencers with dedicated filters to suit your needs, but will also provide you with influencer insights such as audience authenticity metrics.
When analysing an influencer's profile, you'll want to look at more than just the audience authenticity metrics. Although, this is a great starting point. You can see a percentage of 'suspicious followers', which are based on behaviours that are typical from bots, or purchased followers. However, it's important to remember that this is not a definitive number, and you should analyse other metrics too.
1. Engagement rates.
Without having to scroll through numerous posts, trying to identify likes and comments, Heepsy will instead give an influencer's engagement rate. This is determined against an average for influencers in their category. This is a crucial element to assess, as this will point out the quality of followers. it identifies the interaction between an influencer and their followers, showing if their audience is genuinely interested in their content or not. A 'suspiciously high' engagement rate could indicate purchased likes and comments.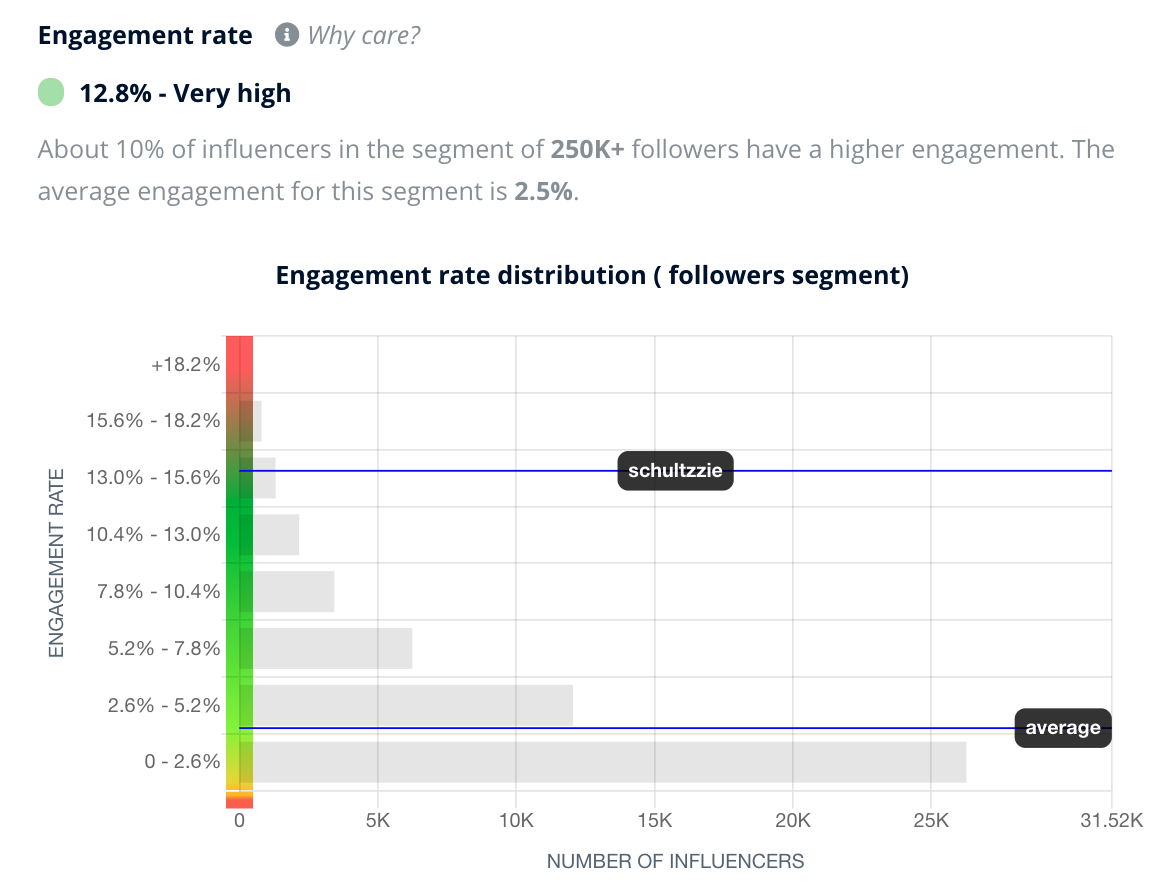 2. Follower growth rate.
Follower growth over a period of time is something that cannot be assessed without the help of an influencer marketing platform. You want to look out for a follower growth rate that is increasing at a stable rate. If you see sudden jumps or dips in followers, then you know that there's something up. An influencer may purchase 1000 followers in a day, and this would show an unexpected rise.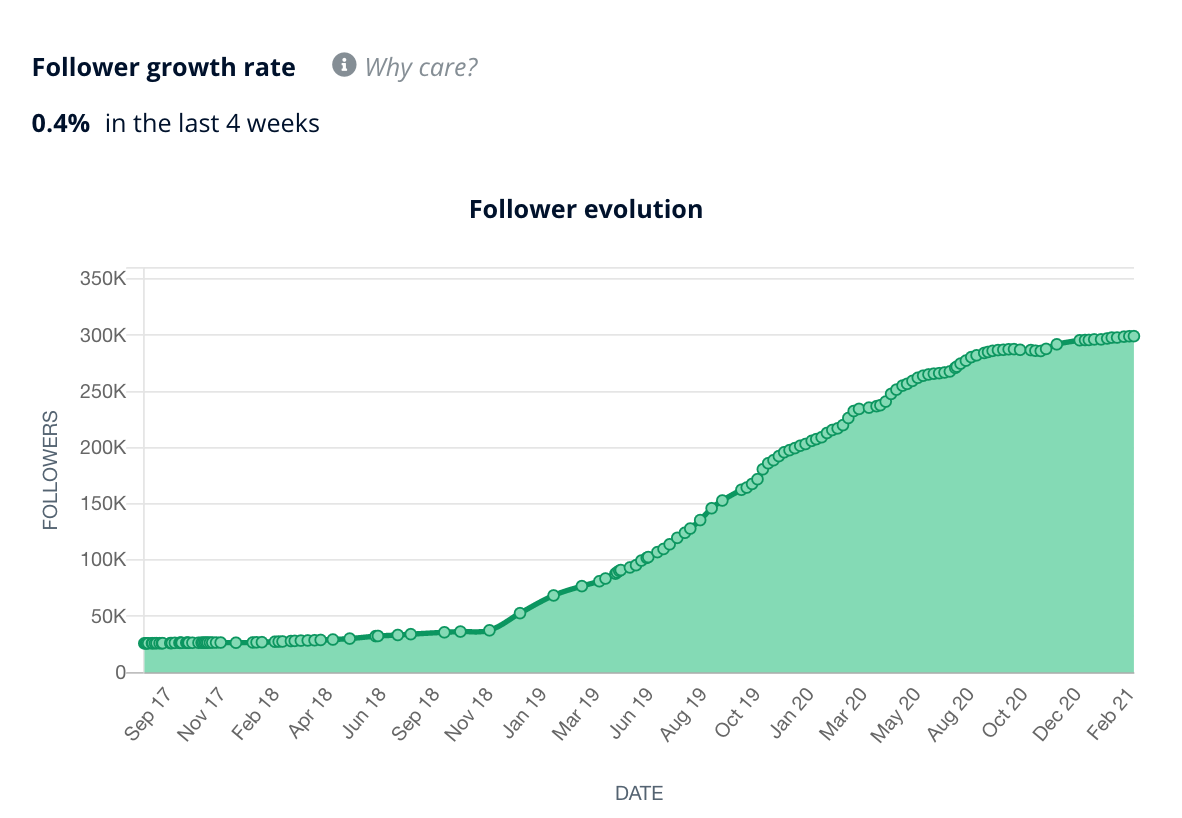 3. Comment/likes ratio.
Similar to identifying abnormal numbers of likes or comments on posts, this metric will do the work for you. A lot of influencers will buy one or the other, and not both. This would show up in their ratio, where an influencer has purchased a high number of likes, but they have very few comments in comparison. Again, this ratio is beneficial to identifying fake influencers, as it gives a score that is based on an average for this size of influencer.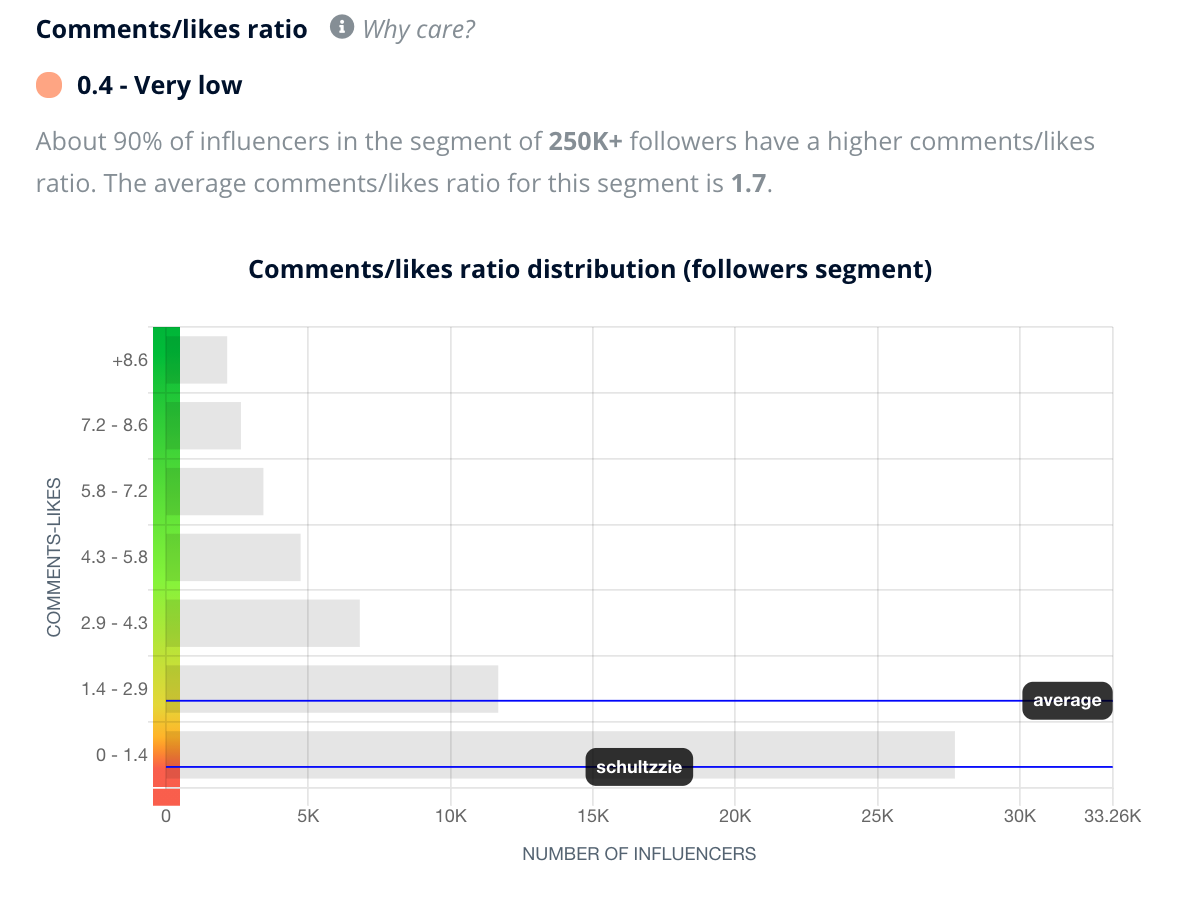 Heepsy provides several other insights that can aid in detecting fake influencers, but these are just a few of the most important. A pretty accurate indicator is the 'overall quality score' of a profile, which will take into account every metric. However, it's definitely a good idea to dig a bit deeper.
Conclusion
Although the concept of influencer fraud can seem pretty off-putting, don't be discouraged from pursuing an influencer campaign. The industry is predicted to grow to be worth $13.8 billion this year, and is proving incredible results for brands of all sizes. By taking the time to ensure careful planning of a campaign and by utilising the features of an influencer marketing platform, you can successfully choose authentic influencers for your campaign.