If you think about document protection, one of the first ideas that likely comes to mind on how to go about this is to use passwords. No one can blame you for that. Passwords are (at face value) easy to use, readily available, and inexpensive to roll out. However, you are also likely to be disappointed (and have your documents at risk) if you go for this option.
On the surface, the ease of use of passwords is self-evident. But, as you delve deeper into it, you will find that some difficulties arise. Just think about password creation for a second. It is all relatively easy for a few files, but most companies deal with files in large quantities. As a result, the simple task of coming up with passwords becomes taxing. This is brought on by the recommendations imposed on anyone trying to create a password.
For example, at least eight characters should be used (ideally 16) and these should consist of capital letters, lowercase letters, and special characters. So, for organizations, hundreds and hundreds of files will all require the same thing: the administrator will have to think of original passwords for each file that fits all the above criteria (or automate this by using a password generation program). That is quite a hassle. But that is only the beginning of it.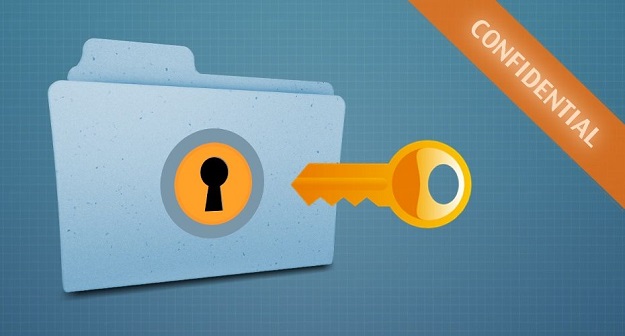 After creating all the passwords, there is also the administration aspect. In order to share the protected PDF files (the whole reason you are creating the passwords), you also have to share each PDF file's password along with it. After all, how else will the recipient open it once they have the file? Again, this is a numbers game. You will be sharing hundreds of files with many people, with each PDF file having its own unique password. Bear in mind, you also have to track who received what document and with which password and distribute the password separately from the PDF file.
But, the worst part about using passwords is that it is not foolproof. After going through all that trouble, the end user might still decide that they do not want to enter a password each time and remove it from the PDF file. And, they have the means to do so with PDF password recovery applications. It is also entirely possible that a password may be stolen. Document thieves do this all the time. Another possibility is that there are apps for cracking passwords. What is more, some of these apps are free to download and, with computers being super-fast these days, it might take some time, but a breakthrough is inevitable. So, you see, all the hassle will be for naught.
Luckily, there are better options. Instead of using password protection, you can use a PDF DRM system that uses public key technology. Sure, the initial cost is something you will have to consider and budget for, but, you are investing in a system that provides greater security without the key management hassles.
Some of the benefits that accrue from this move are as follows:
No password creation: No more racking your brain for a suitable and unique password. Consequently, most of the problems that follow using password protection are thrown out right along with the system. For example, administration issues will be a thing of the past as the database you kept of 200 to 500 passwords will become obsolete. Password theft will also become a thing of the past.
The possibility of document theft goes to nil: People steal documents to use them on their computers or put them on torrent sites. If the only device that can open a specific document is the authorized user's, it makes stealing the file much more difficult. What is the point of taking something you cannot open or use?
Document revocation becomes an option: With passwords, once you have given people access to a file, they can retain that document for life if they want to. This is not always a good thing and the possibility of taking back what you have given is advantageous, especially when sensitive information is involved.
Watermarking becomes available: People using smartphones to take photos of your file, collate them, and share them as a single document will no longer concern you. Now, each user's details can be displayed on each PDF document for all to see. If such a person then shares your document and betrays your trust, you have the option to take them to court and make an example out of them. No longer will document thieves get away with such actions just because you do not know who they are.
All these hassles of using passwords are no longer necessary. It is time to pick a new strategy that works much better than the old one. Pick a PDF DRM system today and start using it for better and simpler document security.