Look at any fashion magazine and the first thing noticed would be this year's trends. Styles come and go every year, but certain things remain in fashion at all times. Stud earrings serve as a perfect example of a classic jewelry item that never goes out of style. These earrings provide the perfect gift for a loved one on their birthday or anniversary, are ideal as a graduation gift, or simply to show someone you love them. However, with many 14K gold earrings to choose from, how can a person know which pair to buy? Take the following factors into account when making a purchasing decision.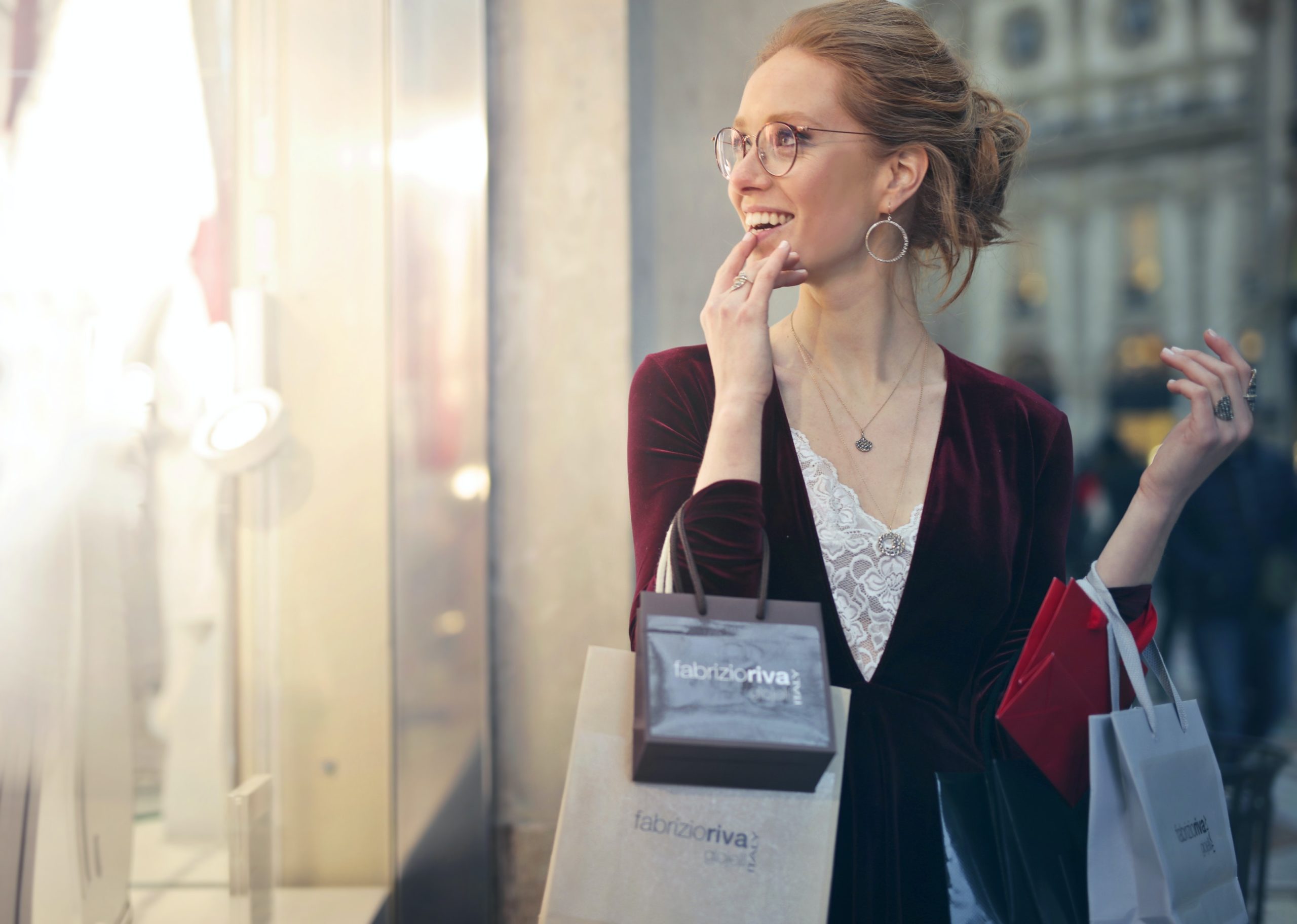 Face Shape
Consider the face shape of the recipient. Round and diamond-shaped faces benefit from gold stud earrings with princess-cut diamonds, as they make the face appear longer while turning a viewer's focus to the cheekbones. Avoid wearing round earrings if you have a round face, as they emphasize the shape. If you have a diamond-shaped face, consider 14K gold hoops or cluster earrings. Look for gold earrings with short dangles for this face shape.
Wide and rectangular faces look better when the person wears stud earrings with cushion-cut diamonds. Select earrings with rounded lines, as angular lines emphasize the prominent angles of these face types. A narrow face benefits from round earrings with a halo setting, while women with a heart-shaped face need earrings that take focus away from their pointed chin. Choose earrings that get bigger as they move down to the base. Teardrop earrings also serve as an excellent choice for heart-shaped faces.
Metal
Know the different karat options when purchasing gold earrings. Higher karats means higher prices. For this reason, countless women across the globe choose to stay with 14K gold earrings. They include 58.3 percent gold, unlike 18K gold earrings that contain 75 percent gold. Gold remains soft, and women need to recognize this when they purchase earrings. The higher the karat, the more likely it is the earrings will be damaged at some point. They may even become unwearable as a result of the damage.
The yellow hue depends as the gold content increases. This adds more character to the earrings and should be consider during the buying process. Although some people look for 24K gold jewelry, they find it is too soft for use in this manner. On the other hand, some companies' offer 10K gold, but these items contain less than 50 percent pure gold. As a result, individuals might find they aggravate their metal allergies when wearing these items due to the high base metal content present in the alloy. While 10K or 24K gold might sound appealing to some individuals, avoid jewelry pieces made with these materials for the reasons previously listed.
Settings
Consider the setting when selecting gold stud earrings, as they play a large role in the overall appearance of the jewelry. Most earrings make use of a four-prong setting, as it protects most precious and semi-precious stones, including princess-cut stones that have sharp corners. Nevertheless, the four-prong setting serves as one of many options.
Round cut stones benefit when other settings are used. For instance, three-prong settings allow more light to enter the stone and increase its brilliance. This setting also works with heart and pear shape stones, but they do come with a drawback. Three prongs provide the stone with less protection, which is why many buyers opt for a bezel setting. This setting surrounds the stone and keeps it safe from damage, such as chips, fractures, or breaks. While less light reaches the stone, decreasing its brilliance, this setting snags on hair and clothing less frequently.
Tone
When shopping for jewelry, consider all three gold tones. How can a person know which tone to choose if they are buying a gift? Pay attention to what the recipient usually wears in jewelry. Some women find they love yellow gold, other ladies prefer rose gold, and some females wear nothing but white gold. Keep in mind that women typically have a gold tone preference for all of their jewelry, so look at her necklace, rings, and bracelets.
If there is any doubt, consider the skin tone of the recipient. Fair skin calls for white gold, but avoid rose gold as it could make the skin look red. Individuals with a pale complexion and pale undertones look good in yellow gold. South-East Asians shine in yellow gold, but rose gold adds a softness to the skin. Arabic and African American men and women can wear any gold tone, but many people feel yellow gold looks best on these skin tones.
Blondes discover any gold tone goes well with their hair, while women with red hair love how white gold looks on them. Brunettes with light or blondish brunette hair prefer yellow gold, while those with dark chocolate or black hair often gravitate to white gold to complement their skin and hair.
Think Outside the Box
People often purchase diamond earrings when they need a gift because diamonds are a girl's best friend, or so they have been told. Don't follow along with this trend. Anniversaries call for a romantic gift, and rubies work for the fifteenth and fortieth anniversary. When celebrating a fifth anniversary, look for pieces with pink and sapphire gemstones.
Religious occasions call for religious themed jewelry, while ball stud earrings are ideal for graduations and birthdays. Women often receive a diamond eternity ring on the birth of a child to symbolize the never-ending love between mother and child. Consider earrings to match the ring on the birth of a second or subsequent child. Twins call for multiple gifts, and women often receive a bracelet and matching earrings on this occasion.
When purchasing any jewelry piece for another person, take their personal style into account. Visit several websites or jewelry stores and look for a pair of earrings that jump out and make you think of the person who will receive the gift. When this happens, buy it. You've been lucky enough to find the perfect gift and don't want to let it get away.