As people's standard of living has improved, besides the normal demand, we are focusing more on entertainment. More and more people are spending their time and money on travelling. This is the reason why travel insurance becomes popular. In the article, we will provide general information about travel insurance.
What is travel insurance?
Insurance, in general, aims at covering the losses that the insured may have to suffer. As you do not know what might happen to you in the future, having a sum of money for the possible hard time is necessary. This also is the concept of travel insurance, a type of insurance that covers the potential losses you may have when travelling. Travel insurance provides needed protection for both domestic travel and abroad travel.
Travel insurance is necessary
There must be a reason why travel insurance becomes a trend among those who love travelling.
If you have to cancel the trip due to an unexpected situation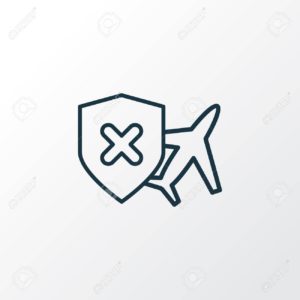 Travel insurance covers losses related to trip cancellation. Source: 123RF.com
If you have paid a huge amount of money for an abroad trip for your honeymoon, but one day before the trip, your wife has to suffer from a serious disease, what will you do? Of course, you have to call the travel agency and explain about this unwanted situation. They will be sympathetic but you cannot take your money back because they had prepared everything needed for your trip.
However, if you bought travel insurance which covers the losses related to trip cancellation, you could get some of your money back as reimbursement for prepaid. And your reasons, of course, have to be included in your travel insurance policy. The covered reasons could be the severe disease and injury of the insured or their family member, natural disaster in the destination or other things such as demonstration, political conflicts, diseases in the destination.
When medical service is too expensive
The other reason is that medical emergency cost in the destination can be very high. It can be out of your budget or even you can afford it, you will have nothing left for other planned activities. And, as we all know, when travelling, even when you try your best, you cannot handle all the situations. In a bad scenario when you are involved in a terrible accident and one of your legs is broken. People take you to the hospital and your medical bills are up to the amount of 200,000 dollars, for instance, which depends much on the country you are in, so what will you do?
You may pull out your health insurance card, but what if the hospital does not accept it. As we all know, it is not true that every health insurance agency has a global system. Most of them are just for domestic treatment. So, it becomes useless when you travel overseas.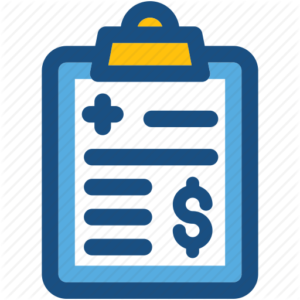 Medical expense oversea can be very expensive. Source: iconfinder.com
When you buy travel insurance at bao hiem du lich Bao Viet with medical benefits, it will pay for the medical expense occurring during your trip. The insurance agency may contact the hospital and pay for your medical bills. Moreover, it also pays the cost of getting you home.
If you do not want the minor things to ruin your trip
You prepare everything carefully for your vacation to best enjoy it so do not let the minor things, such as cancelled flight, missing bag, make you unhappy. Travel insurance cannot help you to avoid these situations but it will make it better. Travel delay benefits in your travel insurance will provide reimbursement for additional expenses for transportation, meals, medicines that may occur due to trip delay.
There are several events that are included in the travel insurance policy. If these situations happen, the insured will receive money as compensation. These situations include carrier delay, traffic accidents, natural disaster, loss of money or document, weather conditions, sudden business or political conflicts,…
Moreover, travel insurance often covers the lost, stolen or damaged baggage and personal belongings during your trip. It will pay for an unexpected situation related to your belongings during the travel and when you are at the destination even if it is your fault to lose or damage your belongings.
And in the worst scenario, accidental death and flight accident
We never want this situation to happen, but if there is an accident that causes serious injury and even the death to the travellers, then the insurance company has to pay benefits to the surviving beneficiaries. The travel insurance policy also covers the death caused by drug overdose or resulted from the sudden sickness during the trip.
It might be not necessary to buy a travel insurance policy if you already have life insurance. However, if your finance is strong and you want to leave more money to your beneficiaries, you still should buy one as travel insurance will be an additional amount to what your life insurance policy has paid.
What to consider when deciding to buy travel insurance?
If you are about to purchase a travel insurance policy, there is something you must acknowledge before making a decision. Here are things you should know. There are several types of travel insurance policies, including cancellation insurance, medical insurance, evacuation insurance, baggage insurance and flight insurance. You need to consider factors related to your trip, yourself to determine what kind of travel policy and how much coverage are the best for you. For instance, when considering medical insurance, you have to ask yourself whether you need a policy that covers a pre-existing condition or not.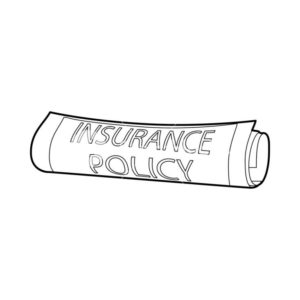 Read the entire travel insurance policy carefully. Source: Storyblocks
Second, when considering travel insurance policy, remember to read the entire policy carefully. You need to know that most insurance is designed in packages, so read them in detailed to determine what package is the best to suit you. Moreover, when promoting and advertising about their travel insurance packages, the brokerages just focus on the benefits that you can have. Most of them try to ignore the responsibility that the insured has. If you do not read the policy carefully, you may put yourself in trouble in the future.
Unless your finance is strong enough that you can purchase an insurance policy without considering the money factor, you still should compare the price online. The reason is to find out with the same benefits and responsibilities, what travel insurance package is less expensive. There are many sites allowing you to compile insurance information and policies. You can go to these websites to experience: InsureMyTrip.com, Travel Guard, TripInsuranceStor.com, QuoteWright.com, Bao hiem du lich Chau Au and Squaremouth.com
You should not buy a travel insurance policy from a no-name vendor because there is a high risk of losing your money to ghost insurance companies. A useful way to avoid this is to ask your close friend or family about a good provider. They are a trustful source that you can consider when making a decision. You also should check out travel forums to find someone that has taken the same trip. Remember to read their comments, both positive and negative to best know about the insurance's benefits and drawbacks.
There is one tip for you to get discounts and extra coverage: you should purchase travel insurance right after booking your trip because the policy price will increase the nearer you are to your trip.
Travel insurance is necessary, especially for travel-lovers. Buying a travel insurance policy can help you to lower the losses related to your trip, thus you can better enjoy your vacation. Before buying a particular policy, there are many things that you must consider carefully to have the best insurance package.