If you are in the market for a new pair of headphones, you may find the sheer variety out there a little overwhelming to contemplate and pick out your best. There are a lot of different makes and models with lots of head-scratching specifications mentioned. However, it doesn't have to be such a trauma, not if you let us help you out.
In the following post, therefore, we are going to look at the two main types of headphones you are likely to come across, the open back and closed-back models. Not only will we explain the difference between them, but we will try and highlight why you may want to invest in one over the other.
Open Back Headphones
These headphones enable air to easily pass into your ear cups and through the speaker element. Why is this important? It stops pressure from building up and affecting the sound. This means there are no little echoes on the inside of the headphone cup.
Ultimately, the open back design advantages revolve around the fact that it helps to produce more natural and pure sound without sound enhancement or distortion.
This is only really a problem when there is a noise near you. When there is, however, due to their design, open-back headphones are not able to block out any background noise, so you will hear everything on top of the music or audio you are listening to. Just as noise can get in, sound can also leak out of this style of headphones.
Therefore, if you are on your daily commute or in a busy office, co-workers will hear exactly what you are listening to.
As if that wasn't enough, there is also the fact that open-back headphones tend to be a little easier to break because there is not as much there to protect the electronics from moisture.
What are they best for then? At home listening, higher quality audio files, and critical listening.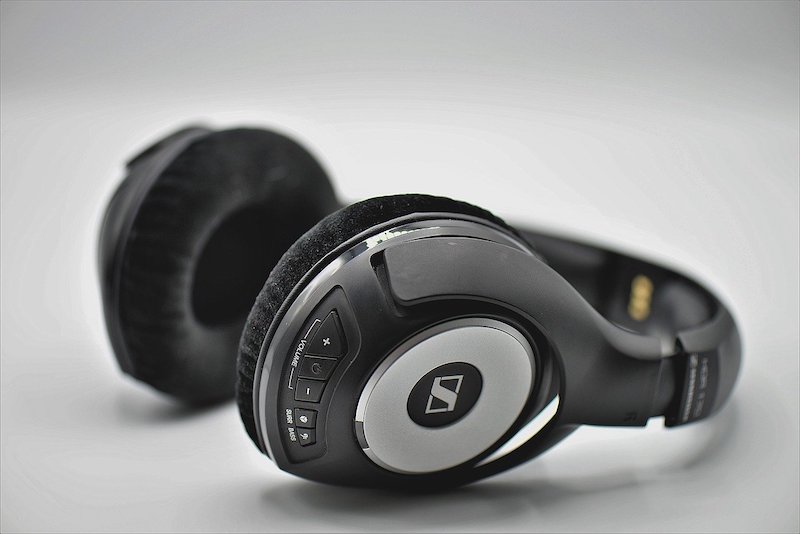 Closed-Back Headphones
These are headphones, as the name suggests, that have a completely sealed back part, that ensures the sound coming from them is direct to your ear and not allowed to escape elsewhere. The tradeoff for this is that the audio, like your favorite music, will not sound as natural as it would in open-back headphones, they can block outside noise.
Another downside is that sometimes, almost-imperceptible echoes can be heard in bass notes and these types of headphones tend to heat up after a long period of use. Overall, though, they are the best for listening to audio and music when you are in busy public places, at work, or commuting.
What are they best for? Recording and mixing audio, commuting, offices, and casual listening.
Which is the Right Type of Headphones for You?
Unfortunately, we would love to be able to direct you to the headphones we are definitely sure are best for you, but we can't really. Why? As we have seen, there are good aspects and bad aspects of both types of headphones. Given how personal and intimate headphone use is, you must pick out the type that is best for your ears, the environments you want to listen to your audio, and even the type of audio you are listening to.
Are you looking for a pair of headphones for those dull days in the office when you are stuck behind the monitor screen and don't want to disrupt your colleagues, then closed-back headphones are best? Whereas if you are at home and want a more natural sound or need high-quality listening equipment to analyze sound more intricately, you should opt for open-back headphones.