CBD which is the short form for the word cannabidiol is a naturally occurring compound that is found in the cannabis plant. It is very potent and over the years has grown increasingly popular for its many health benefits. It is a compound that can be used to treat various forms of diseases and sickness not only in humans but in animals as well.
There are two kinds of cannabis plants which are hemp and its close cousin marijuana. While cannabidiol can be extracted from both plants, the commercially consumable one is derived from hemp. This is because marijuana contains higher levels of tetrahydrocannabinol which is most times called THC.
You have probably heard of the negative and psychoactive effects of taking cannabis. THC is the compound that is responsible for this. It is what makes the user of cannabis get high and that is why hemp is the preferred plant when it comes to CBD consumption.
In fact, as of early 2018, the substance was illegal in the United States until the Farm Bill was passed by Congress late in 2018. In the U.S the approved legal limit for THC in any product must not be more than 0.3%. You can read about the difference in the two substances here.
How is it Extracted?
Cannabidiol is extracted from the hemp plant in mostly three ways;
Through the use of olive oil
Through solvent extraction and
Through CO2 extraction.
Extraction by C02 is the best and fastest way that producers use in extracting cannabidiol from the plant. The compound can be extracted from virtually all parts of the plants including the seeds, the stem, the stalk, and the leaves. Most CBD though is extracted from the flowers which some may refer to as the bud.
What Are Common CBD Products
0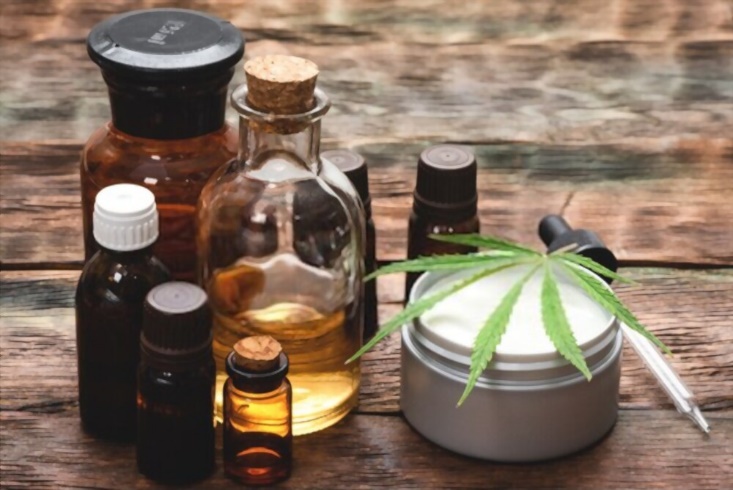 The good thing again about cannabidiol is that it can be made into a vast array of products that is available for use by anyone. Common products include but are not limited to:
CBD oil
Vapes, cigarettes, rolls and wraps
Gummies
Capsules and pills
Lotion, rubs and balms
It can as well be used as an ingredient in food, drinks and even in cosmetics and sprays. You can find some of the products available in this blog post https://www.healthline.com/health/best-cbd-oil.
How Do You Use CBD?
CBD can be used in several ways but the way it is used is largely dependent on the kind of product that is used. These include:
Sublingually
This involves using CBD oil contained in tincture bottles. The user puts two to three drops of the substance underneath the tongue and swirl it around for a couple of minutes before swallowing it.
This is perhaps the best and most effective method of using the compound as the benefit of the product is fully utilized. The compound goes straight into the bloodstream where it is needed without passing through any organ. In less than a minute, the user begins to feel the effect and it also lasts for a long time in the body.
Inhalation
This is the second-best method to use cannabidiol as it also does not have to be worked on by any organ before it enters the bloodstream. Rather it hits the lungs directly and becomes effective almost immediately. The effects of cannabidiol through inhalation can last in the body for up to four hours. Common products for inhalation include CBD vapes, rolls, wraps and buds.
Topically
This is when it is directly applied to the skin through the use of products such as CBD oil, cosmetics, sprays, balms, rubs, etc. It works but may not be as effective as inhalation and taking it sublingually.
Ingestion
Ingestion involves eating or swallowing cannabidiol as in pills and capsules as well as snacks like gummies. This also works but not as effective as the first two methods. The product has to pass through the digestive tract and undergo different processes before it is available for use in the body.
Side Effects
Added to its many positive characteristics, another good thing about cannabidiol is that it comes with no side effects as far as it has been reported. Some new users may experience symptoms such as lethargy, dry mouth and loss of appetite but most times this is because they are just getting used to it.
If you experience any side effects, you probably bought a bad product or you have used another product which differs from CBD.
Where to Buy
The best place to buy any cannabidiol product is from trusted and reputable online sources such as Cheef Botanicals or any others that you may know. Ensure that whatever you are buying is natural and organic without any additives.
Conclusion
Cannabidiol is an effective medication to use for most ailments. It is available in several products and can be used however you like. Because the cannabis market is not regulated, it is easy to fall prey to unscrupulous sellers. To avoid this, ensure that you buy yours from trusted online sources