We are living in a world that has made significant technological progress over the past few years. The proof of our progress can be seen in the technology we use. We went transformed the heavy, huge analog phones and computers that occupied whole rooms into compact devices that can fit into the palm of our hands.
Tech in Trading
Even with buying stocks online, we have made significant advancements. In the early stages of trading, we had trading floors where orders would be shouted all over the floor, and the telephones were constantly ringing. Most of the trading used to take place over the telephone, and now, a decade later, it still does – the only difference is – there is significantly less human contact.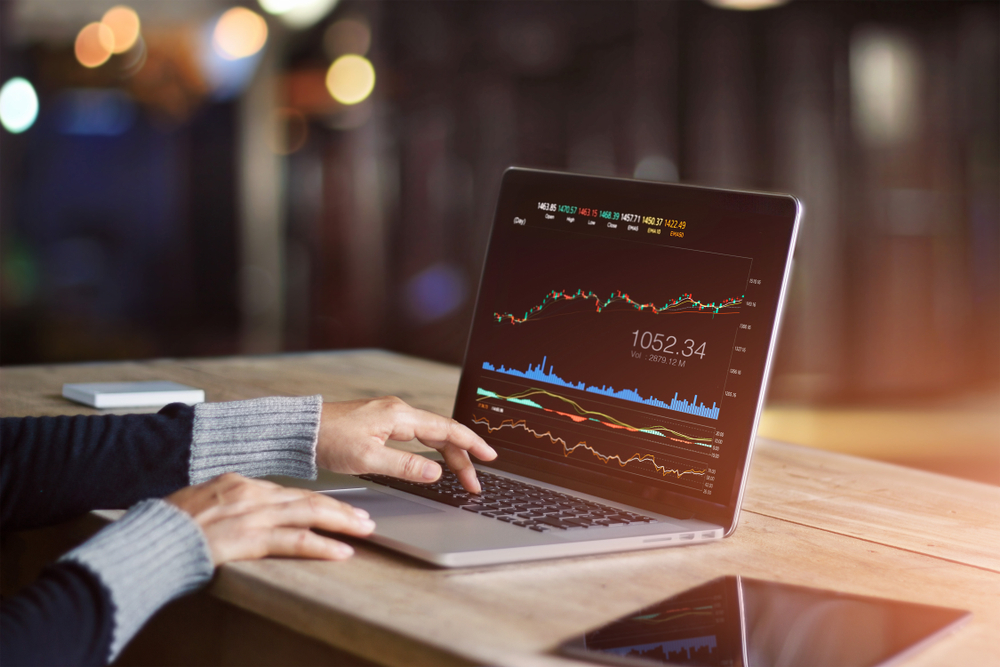 Phone applications came in to replace trading floors and do away with all the problems people were facing like delayed orders, incomplete orders, major losses because of human errors on the trading floor, and others. Mobile phone applications brought with them a whole set of solutions to those problems and eliminated the need to have a trading assistant waiting on the trading floor.
As more and more traders started making a move online, the number of online traders grew, and so did the congestion. Even online trading applications started facing problems like congestion and failed orders due to that. The trading domain is such that there are always new traders entering the market, and thus it is an ever-expanding business sphere.
A huge increase in the influx of traffic led to the inception and use of bots in the trading domain. The need for bots in the trading domain stemmed from the basic need for consistent services.
As mechanical entities, bots can work consistently for longer periods of time. The trading domain is continuously upgrading with a wave of new technologies, and that will make trading more efficient and transparent and, most importantly, more controlled.
Artificial Intelligence in Trading
In a world of Artificial Intelligence and robots that can use the internet to continuously make improvements to themselves, we have started teaching robots a lot of our human functions. It is safe to say that the robots have risen to the challenge and show a much better learning curve than humans who are prone to distractions.
There are continuous changes being made to the way humans trade and the latest development is Algo trading. Algorithmic trading is the use of bots to place orders on the stock market with pre-programmed trading instructions that could take into consideration different factors that move markets.
Keep in mind, the use of algorithms does not guarantee PROFITS – it just gives you a more accurate entry into the market without having to stay glued to your screen. In the end, your algo bot will only make as much profit as you will teach it to.
In other words, your trading bot will only successfully execute all the orders that were given to it by you. If you have given it wrong instructions, it will execute wrong instructions with just as much dexterity.
The results of Algo bots differ mainly according to the weightage given to different factors that cause it to take actions. These are a couple of popular parameters most "algo's" take into consideration:
VWAP – Volume Weighted Average Price. It is a parameter that takes into consideration how much volume a financial security has seen over a specified period of time.
Twap – Time Weighted Average Price. This parameter takes into consideration the average price movement of a security over a specified amount of time.
"Is Algo-trading more profitable than human trading?"
Well, the answer to that question depends on if you are a good trader or no. The trading bot, only does what it has been asked to do – which means, if you know what to do in the first place, you can get a bot to do it in the most time effective way.
Will this bot make me a millionaire?
Many are under the misconception that purchasing a trading bot will turn them into millionaires overnight. That is not necessarily true. While you could become a millionaire overnight, but only if you knew for certain which way the market is headed the next day.
Such a bot has been the talk of the town since the inception of trading bots, but programmers have failed to develop such a bot just because of the dynamic nature of the market.
While a bot has its limitations, the advantages of using a bot far outweigh the drawbacks. While maximum problems sprouting from coding related issues, it is common knowledge that coding glitches are fixable.
While the advantages of using an algorithmic bot to complete your trades are as follows:
Time-efficient: Using trading bots is a very time-efficient process. By using a bot to place and exit your trades, you eliminate the need to stay glued to your screen all day, waiting for the price to reach the level you have in mind.
Learn on the go: By using a bot and creating neural networks that will learn from past data will further enhance the bot to make more "human-like" decisions. Using machine learning techniques, the bot can "learn" how a particular financial security might act.
Accurate entries and exits: Most intraday traders yearn for volatility. But as the volatility increases, the window for entry and exit are that much smaller. By using bots, you can make pin-point entries into or exits from your positions.
Consistent trading: With bots, once you put in the instructions, nothing at all can distract the bot from executing that order – apart from a power cut. By using trading bots, you get consistent entries and consistent exits each time. Your profits depend directly on how well you have planned your trades.
Learn and enhance strategies: As machine learning takes on data, you can even take help from it to devise your own strategy. While many believe human touch is needed to trading, the only human interference that is needed is when making the trading plan. As the trading plan has been formed, the parameters have been set, the bot can be left on its own to continue trading.
Contrary to popular belief, buying a bot to trade does not start making you profits. You have to buy the right bot to start making profits. Most people using bots decide to create their own trading bot because everyone has different trading strategies.
The major benefit of using a trading bot is their consistency and malleability. The dynamic nature of the markets demand dynamic reactions, and bots offer a razor-sharp solution that can be tweaked.
Their ability to follow trading plans without being distracted by human emotions and feelings of making profits or losses makes them the future of trading the world markets.