With winters getting harsher every year due to global warming, all you see is below freezing temperatures, dry air stripping moisture, and snow piles to remove from the front yard.
On top of that, you now have to deal with the new normal, polar vortex and arctic blasts, all thanks to climate change.
To deal with the extreme cold in a way that winters remain enjoyable and stress-free, you may need some additional tech gadgets.
Have a look at seven tech gadgets that can help you survive this chilly season:
Smart Thermostats & Smart Air Conditioners
Do you set the highest temperature on your heating system to instantly warm the house during winter? But still, you don't feel comfortable in an overly heated space? Do you know how to solve this issue?
You need to give the smart thermostat a try!
Smart thermostats go beyond temperature regulation; they can learn your preferred settings, control humidity levels, be remotely controlled using the global control feature, send you alerts about system maintenance and intelligent reports about energy usage.
These features provide convenience and save a lot on bills as you never leave your air conditioning running unnecessarily.
Smart thermostats work with ducted heating/cooling systems such as central air conditioners. If you prefer ductless systems, smart air conditioners provide the same convenience and benefits. You can make any AC (mini-split, portable, window) smart using smart AC controllers to achieve the same benefits that smart thermostats offer. These controllers allow you to control your AC via Wi-Fi and without Wi-Fi, too, in the case of smart AC controllers with on-device controls, to automate your cooling or heating.
Smart Duvet – Dual Side Climate Control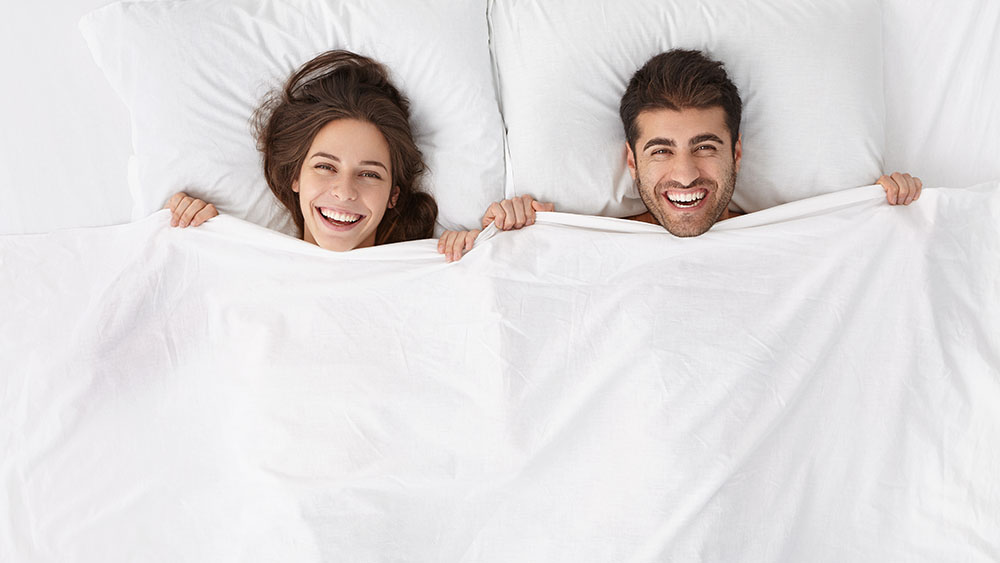 To tackle procrastination and have a productive day, it is often advised to make your bed first thing in the morning. But who likes doing that? It's probably the most hated chore, and leaving the cozy bed in winters is a challenging task itself.
There are bedroom tech devices that can help you sleep better, but what about a tech gadget that would keep you warm and make your bed in the morning. Sounds too good to be true?
A smart duvet is a tool that regulates the temperature and folds itself in the morning. It has two parts: a box and a sheet. The box performs the primary function, and it is connected to your phone. It can easily fit under your bed. A connector in the box creates a link between the box and the sheet, blowing the air to make the bed and keeping it warm. Openings in the sheet's layer remove excess humidity and keep the sleeper warm but eliminate the hot feeling that could be uncomfortable.
Another cool feature is the dual-side climate control. The temperature on each side of the duvet cover can be changed through your phone. So, no more fighting with your partner over temperature settings!
Steam Air Humidifiers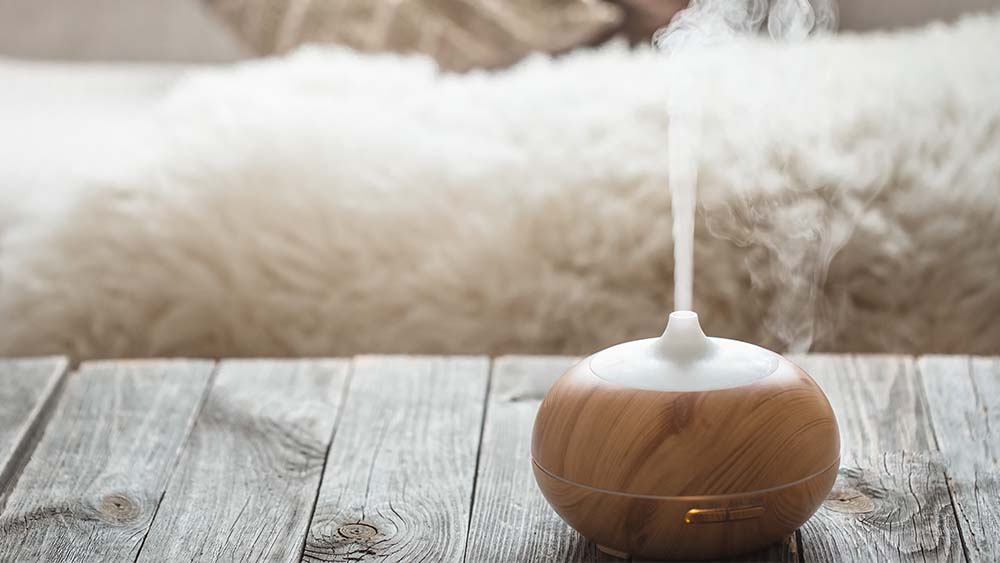 You have prepared your home for the winter season, it's warm and cozy, but still, you don't feel comfortable; you feel like something is missing.
Well, that might be due to low humidity levels.
In winters, indoor humidity levels can become extremely low. Low humidity can make the air feel cooler than it actually is. It is uncomfortable as it can lead to itchy skin, asthma, and dry throat. It can also be hazardous for your house as it can cause cracks in plaster walls and floors.
To counter this problem, consider investing in a steam humidifier. It releases steam in the room by boiling water to increase the moisture level.
The bonus point – it can sense the humidity levels through a humidistat. When it senses that the levels are low, it sends a signal to the humidifier to release steam. It turns off when the desired levels are achieved and turns on when it is needed.
The ideal humidity level is between 30-50%. So, make sure you don't overuse it, as high humidity can also cause respiratory issues and mold growth in the house.
Ductless Heat Pumps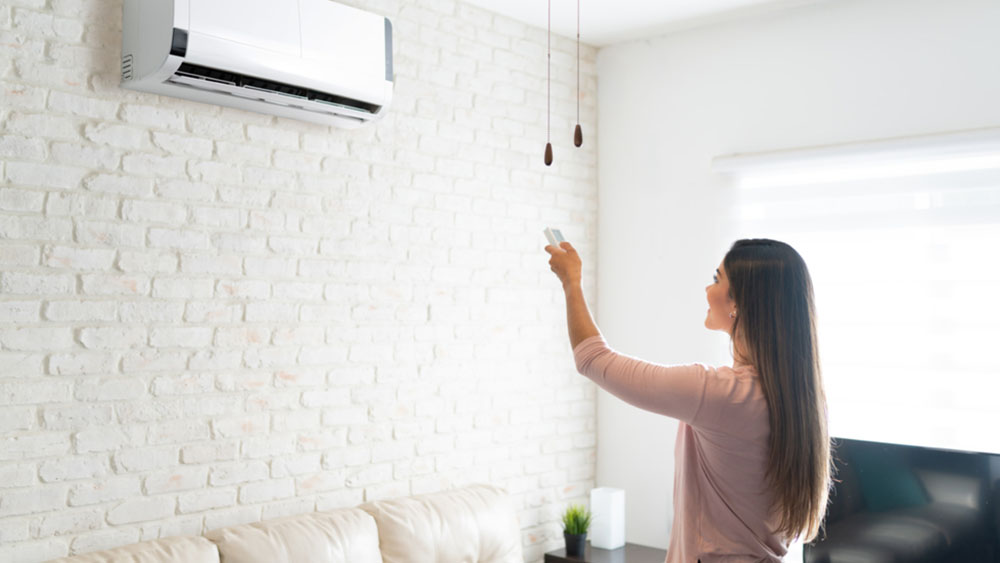 Do you want to warm up your space in an energy-efficient way that is also hassle-free?
Try opting for a heat pump! These can be mini-split, window, or portable!
Heat pumps use electricity to move heat from an outdoor area into your house in winters and cool air during the summer season. The best part is that they can be useful all year round.
Ductless heat pumps do not require ducts or vents, so their installation process is relatively easy. Furthermore, they are also energy efficient as no energy loss is associated with a ducted system. The loss with the ducted system accounts for 30% of energy wastage.
Mini-split heat pumps are especially useful for areas that get extremely cold and are not used much. For example, if there is a danger of pipes bursting and property getting damaged due to freezing in your garage, you can opt for a mini-split that comes with a freeze protection option. This feature allows your unit to run at a minimum temperature, preventing freezing. This mode also comes in handy when you go on a winter vacation.
You can also make your heat pumps smart and operate them from anywhere like a smart thermostat. All you need is, as discussed earlier, a smart AC controller to equip your heat pumps with features such as temperature and humidity automation, Comfy Mode, geofencing, usage history, and many other cool features.
Bluetooth Beanies
Are you someone who spends a lot of time outdoors in winter? Do you find wearing a woolen cap on top of your headphones annoying? Then Bluetooth Beanies are for you!
Bluetooth beanie has a Bluetooth connection, headphones, and a microphone built-in to the cap that can be connected to your smartphone. It has a control panel on the cap, which you can use to adjust the volume, attend/decline the call, or skip a song.
The beanie can be of different materials, fleece, wool, or acrylic. If you play exercise outdoors in the winters, you might be worried about the moisture build-up. For resolving that issue, you can opt for moisture-wicking fabric.
Electric Hand Warmers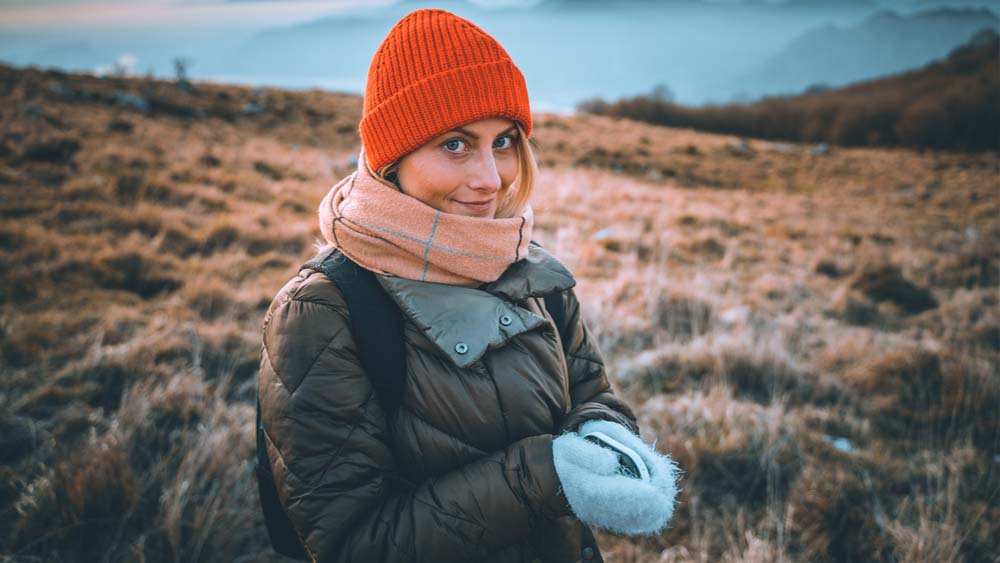 Do you love playing outdoor winter sports, but it annoys you when gloves don't work in extreme cold?
Now there are battery-powered or rechargeable hand warmers to keep your hands from freezing when skiing or snowboarding. They have different temperature controls that you can set according to your requirements and preferences. You don't have to worry about electric shocks as there is built-in shock protection.
Some electric hand warmers are equipped with touch screen compatibility, so you don't have to take off your gloves when taking a call.
There are even USB wired hand warmers that allow you to work or play games on your computer comfortably. You simply have to plug the USB wire and disconnect it when it has warmed your hands.
Smart Mugs
Does it irritate you when your coffee becomes cold instantly in chilly weather? If the answer is yes, you would not say no to a smart mug as it makes sure that you never drink cold tea or coffee again.
A smart mug is not just about keeping your coffee hot; it keeps it at your desired temperature. You also would not want to drink hot-piping coffee, right?
Tell the mug what your preferred temperature is, receive notifications when the mug is heating, all from your smartphone. Smart mugs charge via USB cable, and some even come with a coaster that also acts as a charger. Some smart mugs don't even need a charger, and they use thermal energy from the hot beverage to charge themselves; amazing, isn't it?
So, what are you waiting for? Try these remarkable tech gadgets and have fun in the cold while keeping yourself warm and cozy.