You might not have started your company with a proper system of asset tracking in place. However, as your business grows, you start realizing the need for such a system.
After all, for a growing business, keeping track of all the equipment manually becomes a time-consuming problem.
Why spend so much time on equipment monitoring when you can make the process quicker, easier, and more cost-effective using the latest tech innovations?
All you need is to invest in a good global positioning system enabled asset tracking system to prevent wasting your resources and cut back on all the time wasted looking for equipment. You have countless other areas to take care of in your rapidly developing business rather than dedicating your time to monitor your assets.
On that note, let's take a look at the six ways equipment tracking can reduce the time taken to deliver goods.
1. Eliminate Wasting Time In Searching For Equipment
Have you ever lost a customer or missed a deadline because you couldn't find equipment on time? Have you ever considered how much time you and your team have spent looking for the assets?
You could have saved up on all that time and used it to send the deliveries faster to the customers, if only you had an equipment tracking software.
Time is money for any business, and that time could be best utilized in so many ways to improve your services. Manually keeping track of all your assets is certainly not one of them.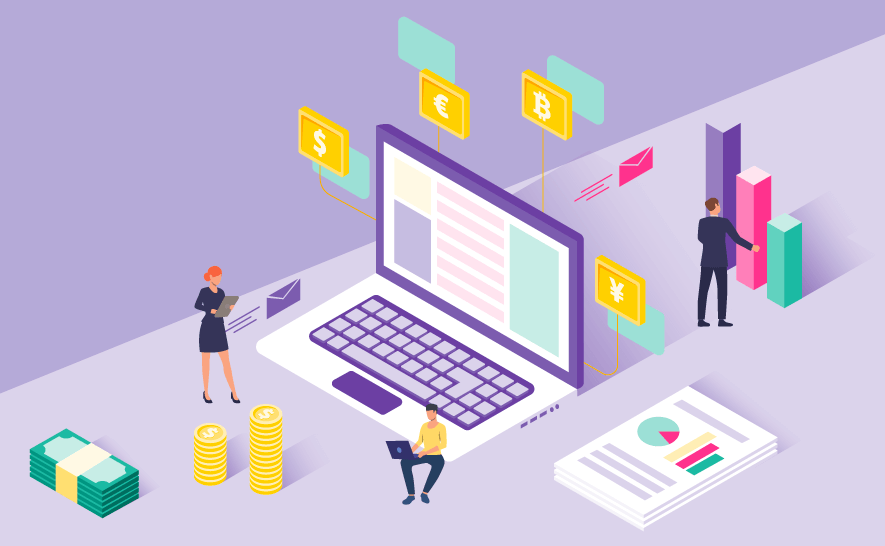 You will get more time to better package your goods, run a thorough inspection on them, and send them out for delivery when you don't need to spend time figuring out their whereabouts.
2. Enhance Resource Management And Scheduling Capacities
Tracking assets does not just help you save time on equipment searches and cutting costs by preventing losses, it also ensures more effective management of your business, which translates to faster delivery times.
You can schedule the use of the assets better and manage the resources more effectively by using asset tracking systems. After all, your equipment will always be right at hand when you need to use them.
Having a clear idea of how the equipment is getting used over time helps you strategize how you want to use resources to run the business.
Besides, asset tracking also keeps you updated on equipment status and helps you make the repairs right on time and ensure great overall fleet management. So, no more delays in delivery because the truck broke down suddenly in the middle of the road.
3. Ensure Better Financial Reporting And Save Time On Auditing
One of the biggest benefits of asset tracking is that it saves time on auditing preparations and financial reporting. This also has a considerable impact on saving delivery time for your fleet.
Let's explain it further to help you understand the connection.
Asset monitoring helps in calculating depreciation and saving money on taxes. Without asset tracking, you will notice that you are spending more time trying to fill the gaps in audit reports to ensure that all equipment has been inventoried.
You could have easily used that time in analyzing reports and improving your delivery services. Preparing a complete auditing report can take two days or two weeks, based on whether you have a tracking system to help you out.
Would you still want to invest all your time in manual tracking?
4. Reduce Time Wasted Due To Accidental Losses And Employee Theft
Regardless of the scale of your business, you just can't afford to lose the assets that you need. Effective tracking systems will save time by telling you exactly where a piece of equipment was seen last and who used it.
Moreover, you will also be able to hold people accountable for losing equipment or causing delays in the delivery.
When you have a fleet of trucks and a deadline to meet, you can't let your drivers waste time by rash braking or taking detours on the journey.
For instance, companies like Samsara offer advanced truck camera systems that monitor your vehicles at all times. So, you will have a clear idea about driving hazards or a driver's faults. It helps you in making your fleet much more efficient.
5. Make Better Decisions About Asset Deployment In The Field
It is important to track warehouse assets and transport assets to meet the optimum solutions for any business profile.
If all your time is taken by keeping a manual check on the assets deployed in the field, you will end up wasting resources at the end of the day.
Oversights and lapses are common when you don't have a proper tracking system in place.
So, while a particular set of assets will be continuously deployed on the field, the other set of equipment might be sitting in the storehouse gathering dust. Thus, you are depreciating both sets of assets for the lack of efficient deployment.
6. Improve Warehouse Organization And Employee Efficiency
All that time wasted in looking for equipment also hurts the morale of your employees because it's natural for people to get frustrated when they can't find things that they need.
Besides, looking for equipment is not a part of their job, and they have other responsibilities to get back to. With asset tracking, your warehouses will be organized enough to find the needful in time.
Thus, your employees can go back to doing what they are trained for. And, you can send off your deliveries right on time.
It's a win-win situation for everyone around!
The Bottom Line
Tracking your equipment can be a burden or a boon for your business, depending on how well you are leveraging technology to get the job done. With the latest technology and sound management strategies, asset tracking can be a piece of cake for your business.
So, are you looking for ways to increase profits and eliminate downtime? Let's start by implementing an efficient asset tracking system in place.