Tales about holiday parking lot wars are plenty. However, time spent looking for a place to park your car in mall lots and crowded city streets are a serious matter.
Fortunately, advanceaccess provides parking systems that are best for making self-led parking more streamlined and efficient. Other than this, there are various apps available in order to help you find and compare parking spots, save time and money, and even allow you to reserve a parking space right from your phone. This should help you get out of traffic and to a safe spot in the nick of time and without too much effort. Here's a roundup:
Parkopedia
The world's largest parking app, Parkopedia has been on the market since the year 2007. The experts behind this smartphone app know what they are doing with endorsements from the likes of Volkswagen, Volvo, Toyota, Peugeot, Land Rover, Garmin, Fords, and BMW, to name just a few.
This app features pre-booking a service with real-time availability and the choice to pay for parking services through your smartphone. Its search results also include a broad variety of parking choices from roadside bays to private lets and commercial car parks.
However, if you want to use some of its features, you will need to pay for an upgrade.
Appy Parking
Founded in the year 2013, the Appy Parking app grew out of Yellow Line Parking which is an app that was originally designed to help Londoners make the most of their roadside parking and search for the best places without using big commercial parking centers.
Whether you are looking for motorbike bays to electric charging stations, the AppyParking has you covered with color-coded maps. It features price comparing and real-time availability. Other than that, it also lists parking rules for every space.
The only downside is that this app does not cover the whole country— just London and 11 of the biggest cities in the UK.
JustPark
JustPark takes its place on the market since 2006 and it's a bit like the Airbnb of parking spaces, but better! This parking app is great for private garages and let spots but not for searching commercial car parks.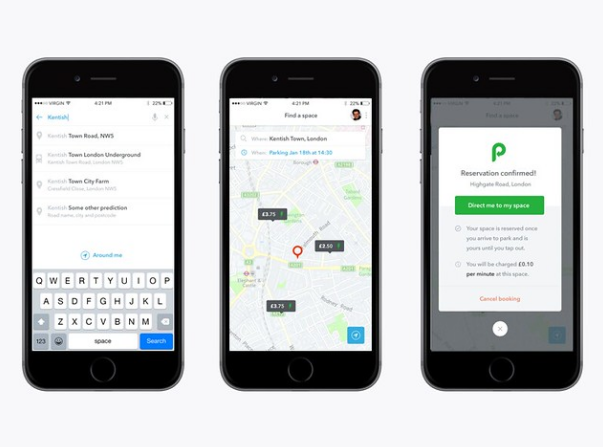 It also lists prices like other parking apps, however, you can actually book a particular parking space in advance and pay them with the app. JustPark claims to be 70 percent cheaper than on-street parking and offers parking spaces in popular areas across the UK such as Leeds city center, Glasgow Airport, and Wembley Stadium. And although they might not give you many options like other parking apps, JustPark has clearly covered a lot of tricky locations throughout the UK.
NCP Parking App
NCP or the National Car Parks has released their very own smartphone app that helps drivers find parking spaces in their nearest parking centers. This is obviously useful if you are only looking to park in one of their commercial parks. However since it is the UK's major car park operator, you got a lot of choices.
The NCP Parking App gives you directions to the most convenient parking spaces nearby and also shows availability and prices. It can even record your car's location when you have parked and gives you walking direction in order to help you find your car when you return.
This app is not going to be the best one to find cheap parking space, however, it will be an easy way to find the most convenient and nearest park to your destination.
RingGo
Being the largest smartphone parking firm in the UK, you might have recognized the RingGo logo from commercial car parks that you have visited recently. And it is worth downloading for this reason alone.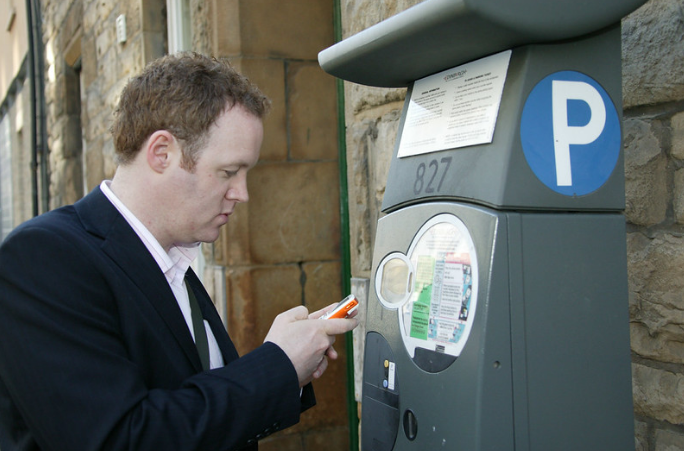 https://www.flickr.com/photos/edinburghcouncil/8289895847/
You can find available parking spaces near you. It is probably number one in terms of simple parking payment. You only need to enter your card details and registration and immediately pay for the space and time you need.
If you wish to search on a map for any available bays, this app is not quite as good as some of the other parking apps in the UK, however, it also offers colour-coded live availability and navigations.